ASTER SEEDS
China Aster, Annual Aster
Callistephus chinensis
China Asters are easy to grow, showy annuals for summer and fall color. Flowers resemble powder puffs and are butterfly magnets. Annual asters prefer cool weather and are great choices for borders and containers.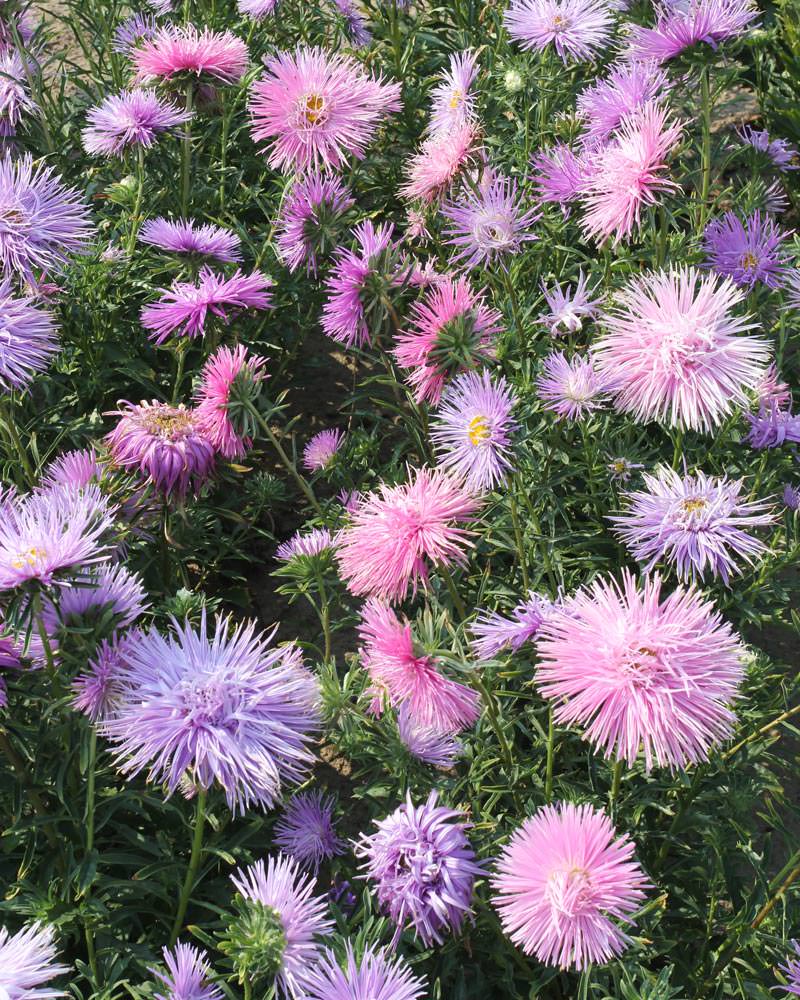 New for 2018
AN18703
STAR VIOLET Aster Seeds
Large 4-5 in. showy pastel violet 'spider' type asters blanket 20 in. tall plants. Cut flowers make striking bouquets. Star Violet aster brings explosive color into your planters and garden beds. Bloom is from June to August.
---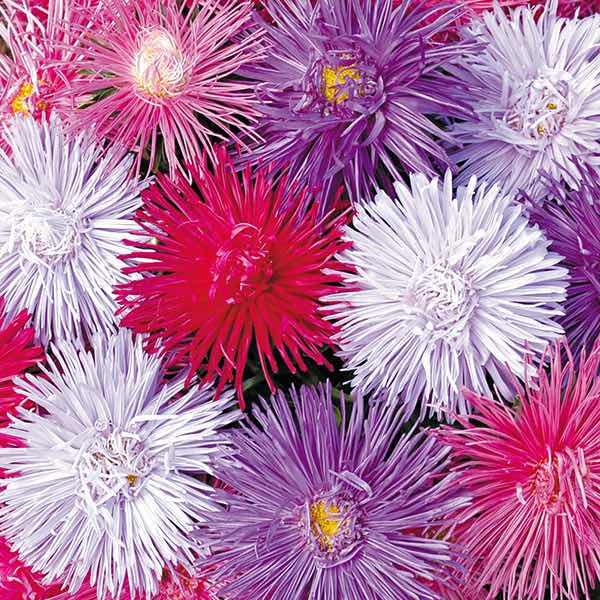 AST0003
STAR­LIGHT MIX Aster Seeds
Pompom flowers with threadlike petals in jewel-tone shades of scarlet, rose, blue and purple bloom mid summer through fall. Bushy, low-branching dwarf 8 in. plants have deep green foliage. Use in the front of borders or in containers.
---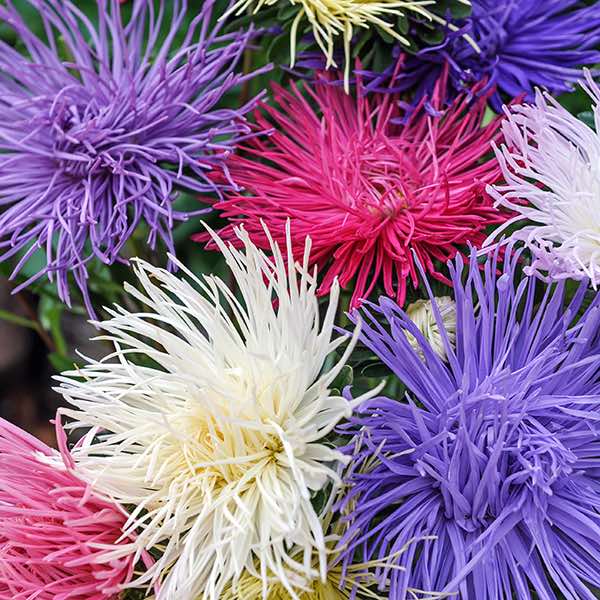 AST0005
SPIDER CHRY­SANTHUM MIX Aster Seeds
Frilly double flowers resembling spider chrysanthemums bloom in shades of pink, rose, purple, white, yellow and cream. Plants grow 18 to 24 in. tall, and bloom mid summer through fall. Spider chrysanthemum asters are long-lasting as fresh cut flowers.
---
RIBBON SERIES Aster Seeds
Compact 10 in. tall plants produce large 3 in. wide, fully double bicolor flowers with incurved, white striped petals. Flowers are more true to type than any striped Aster we have seen.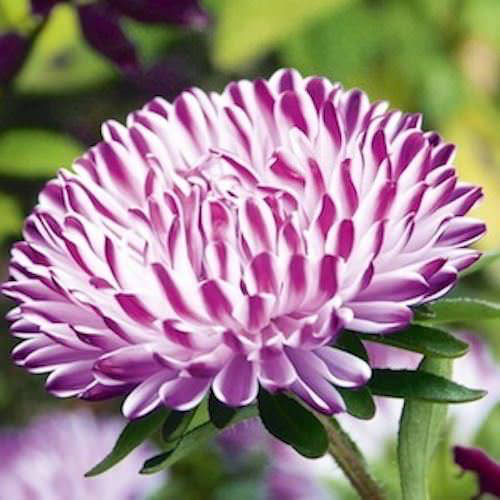 AST0001
BLUE RIBBON Aster Seeds
Fully-double blue and white bicolor flowers. Compact plants grow to 10 in. tall.
---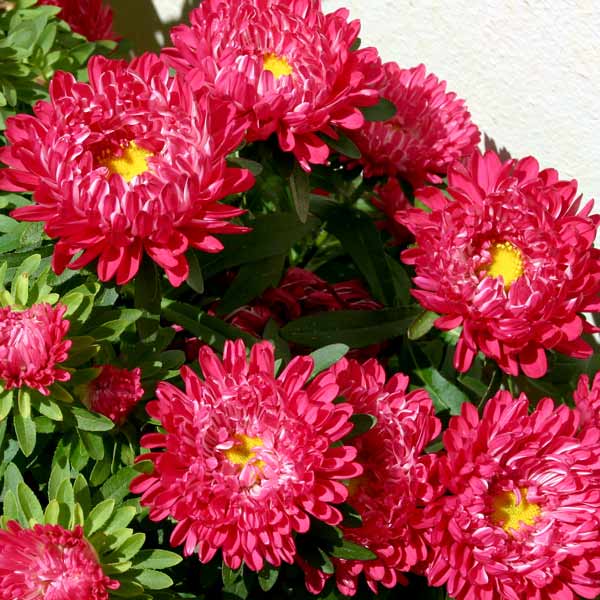 AN01774
RED RIBBON Aster Seeds
Red and white fully-double flowers. More true to type than any striped Aster we have seen.
---
MILADY SERIES Aster Seeds
Milady series China Asters are easy to grow annuals for summer and fall color. Milady asters produce large and showy 3 in. chrysanthemum-type flowers on robust and bushy, wilt-resistant 10-12 in. tall plants. Milady Asters are excellent choices for containers or beds.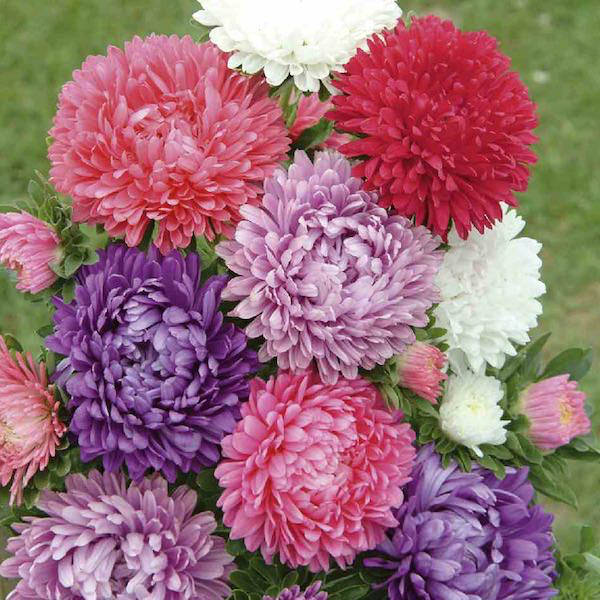 AN02012
MILADY MIX Aster Seeds
A formulated blend of Milady series Aster flowers in blue, lavender, pink, rose, carmine, and white shades
---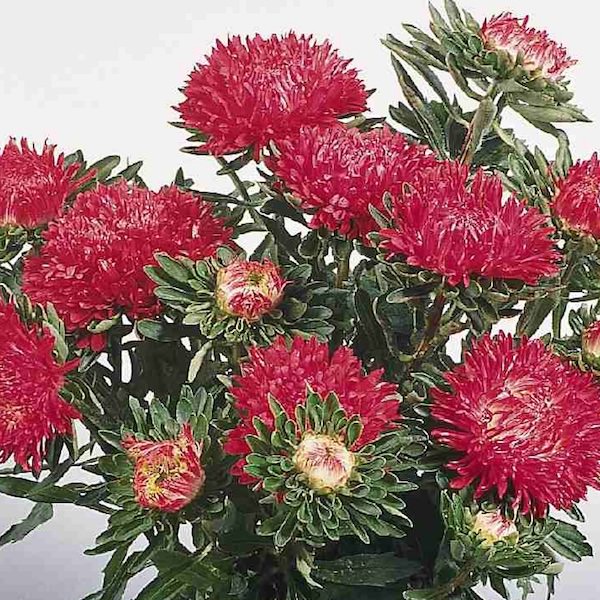 AN16411
MILADY SCARLET Aster Seeds
Sizzling scarlet blossoms.
---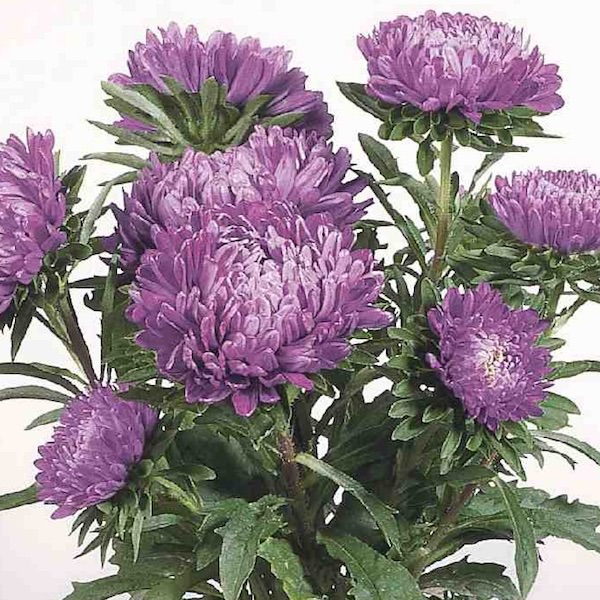 AN10049
MILADY DEEP BLUE Aster Seeds
Rich lavender-blue flowers.
---
How to Plant and Grow Aster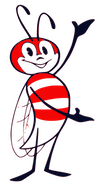 Plant Annual Aster Seeds: Sow seed in cell packs or flats, press into soil and lightly cover. Kept at 70° F., germination is in 5-15 days. Transplant into the garden 12-18 in. apart after all danger of frost.
Grow Annual Asters: Full sun, part sun in warm climates. Prefers cool weather and rich or sandy, well-drained soil. Provide regular moisture, do not overwater. Plant in different locations each year to avoid disease. Performance excellent in containers. Flowers attract butterflies and are outstanding for cutting.