CALIFORNIA POPPY SEEDS
Eschscholzia californica
6 California Poppies
Our property was seeded in glowing golden-orange California natives over a decade ago and they have come back strong every year since. They have attractive finely divided blue-green foliage and satiny 2 in. poppies. Summer watering is not required, but if given the bloom season will be extended. Plants grow 12-18 in. tall and are usually quite deer resistant.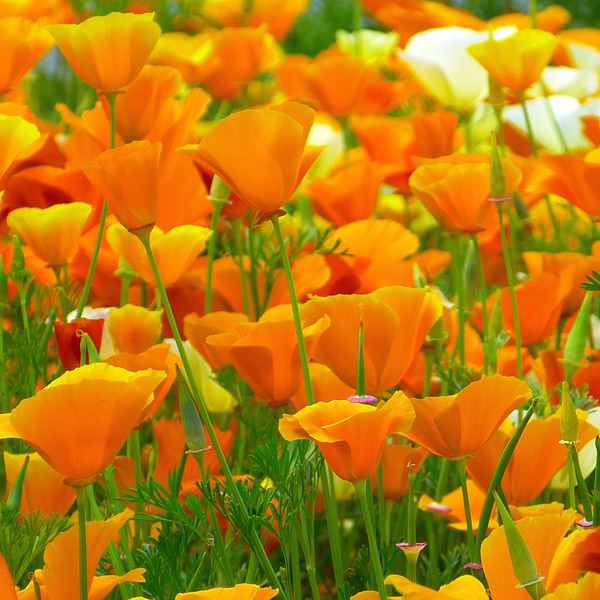 AN00338
CALIFOR­NIA GOLDEN California Poppy Seeds
Gorgeous orange poppies. California's State Flower. Packet is ⅛ ounce, about 2,250 seeds.
---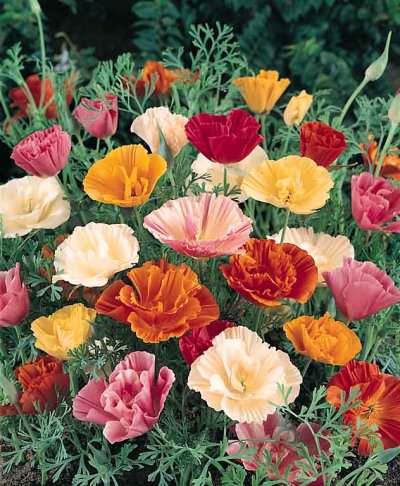 AN00341
MISSION BELLS California Poppy Seeds
A mix of double and semi-double flowers in pink, scarlet, gold, and cherry shades. Packet is ⅛ ounce, about 2,250 seeds.
---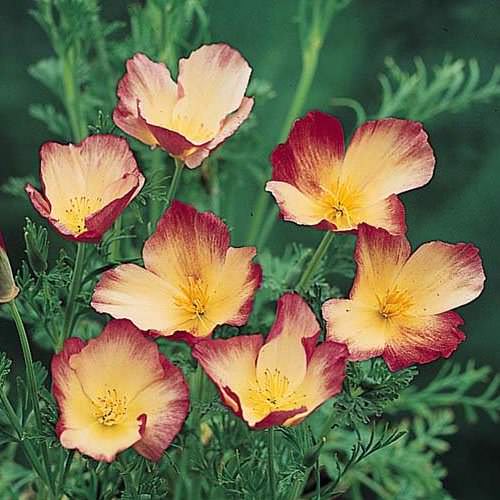 AN03535
CARMINE KING California Poppy Seeds
Flowers are deep carmine-rose on a creamy-white background. Bloom color variable according to the weather and age of flower; Carmine King is always beautiful. Packet is ⅛ ounce, about 2,250 seeds.
---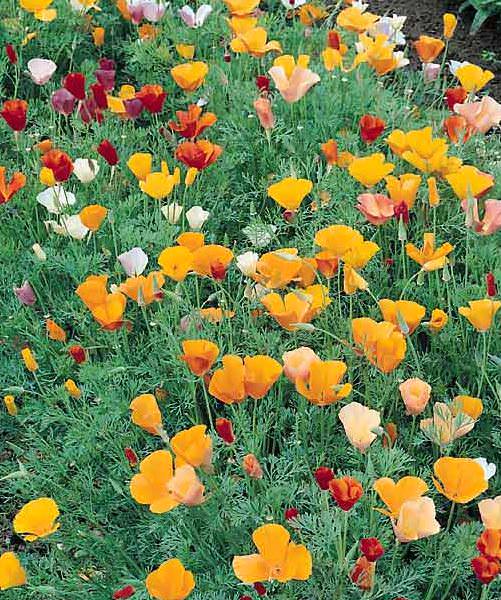 AN00350
SINGLE MIX California Poppy Seeds
Produces scads of gorgeous 2 in. satiny poppies in shades of orange, yellow, white and red. The handsome foliage is blue-green and finely divided. Grows to 1-1½ ft. tall. Packet is ⅛ ounce, about 2,250 seeds.
---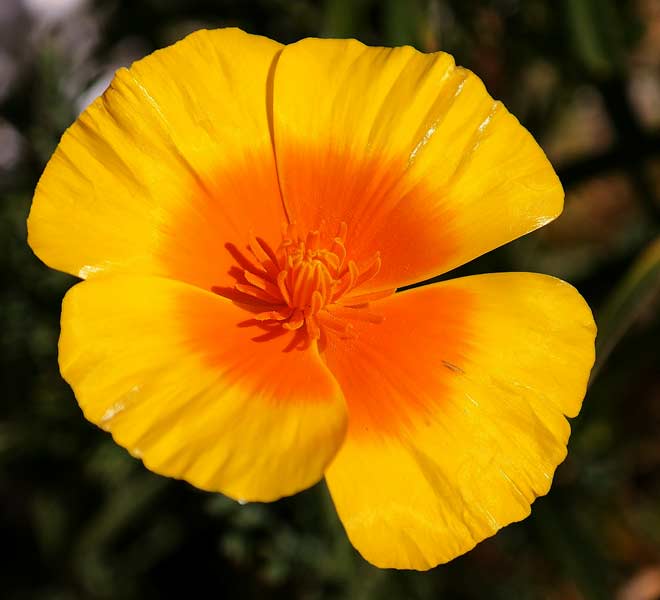 AN00351
GOLDEN WEST California Poppy Seeds
Showy sunny-yellow flowers with orange centers. Plants grow 1-1½ ft. tall with blue-green finely divided foliage. This beauty is frequently seen growing wild in California and Mexico. Packet is 2 grams, about 1,300 seeds.
---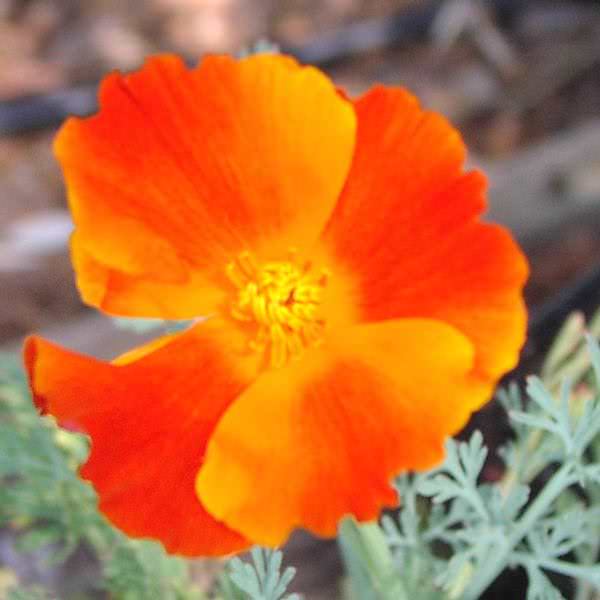 AN00348
RED CHIEF California Poppy Seeds
An intense blend of orange and red bicolor flowers. Extremely showy. Packet is ⅛ ounce, about 2,250 seeds.
---
Back to Top
How to Plant California Poppy Seeds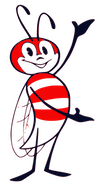 Direct sow California poppy seeds into prepared seed beds that have been cleared of weeds and have had the top 1 in. of soil loosened. Rake seed in. Press into soil by walking over the area. Keep moist until germination. Can start California poppy seeds indoors in 2 in. pots.