VERBENA SEEDS
Verbena x hybrida, V. tenuisecta
9 Annual Verbenas
TUSCANY SERIES Verbena Seeds Verbena x hybrida
Tuscany is a newer introduction featuring compact, heaving blooming, upright, spreading plants with extra large flower heads. Uniform in germination, habit and flowering, Tuscany colors combine beautifully. Heat loving, and drought tolerant they reach 8-10 in. tall and spread 16-20 in. across. Tuscany is an outstanding performer in the ground, and it is without peer in hanging baskets and containers.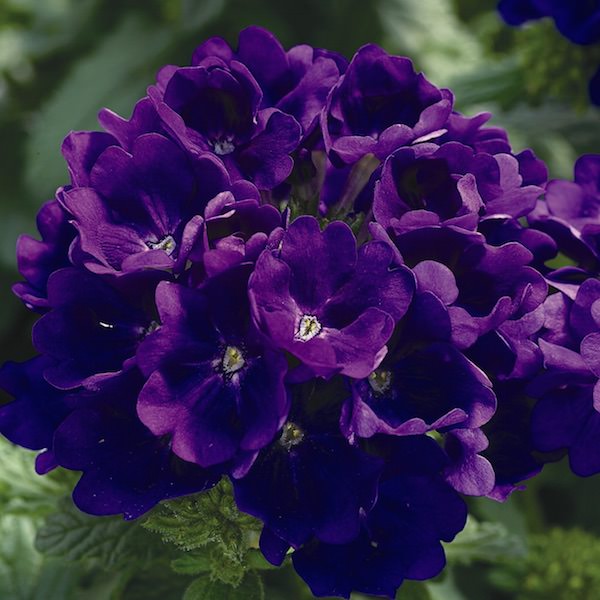 AN01074
TUSCANY BLUE Verbena
Extra large, solid mid-blue flower heads.
---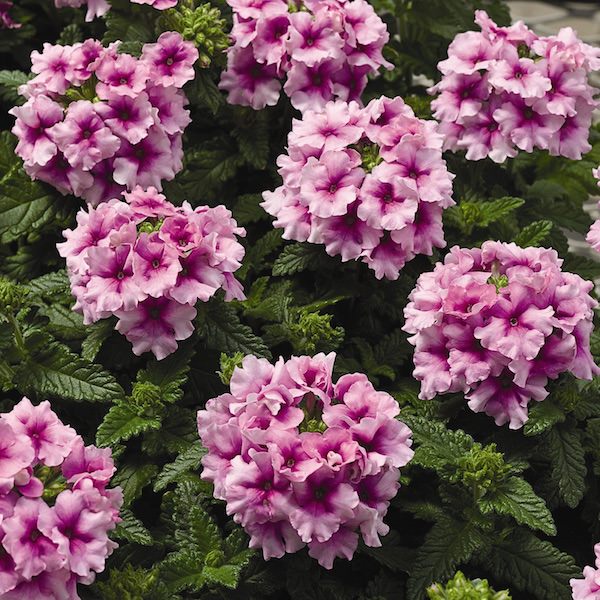 AN09077
TUSCANY ORCHID FROST Verbena
Pastel pink with deeper orchid center.
---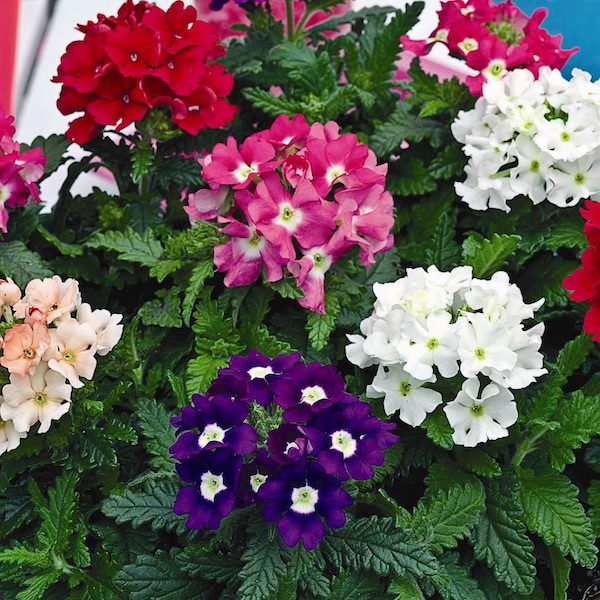 AN09076
TUSCANY MIX Verbena
A vivid blend of burgundy, lavender, orchid, pink, peach, rose, scarlet, violet and white flowers.
---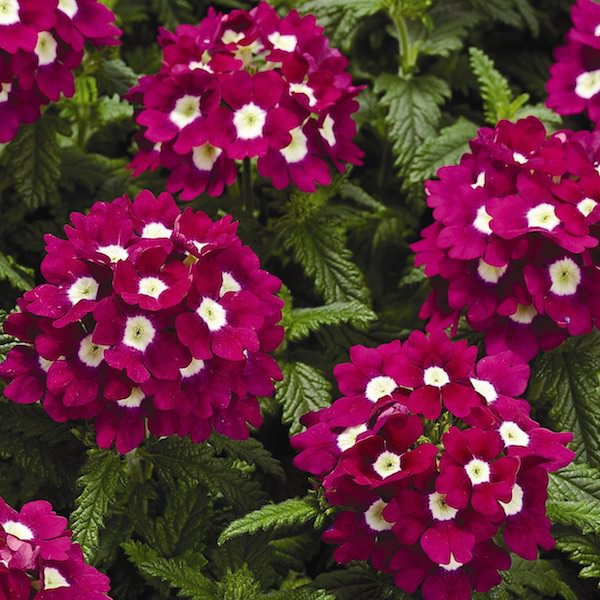 AN09075
TUSCANY BURGUNDY/EYE Verbena
Dark burgundy with white eye.
---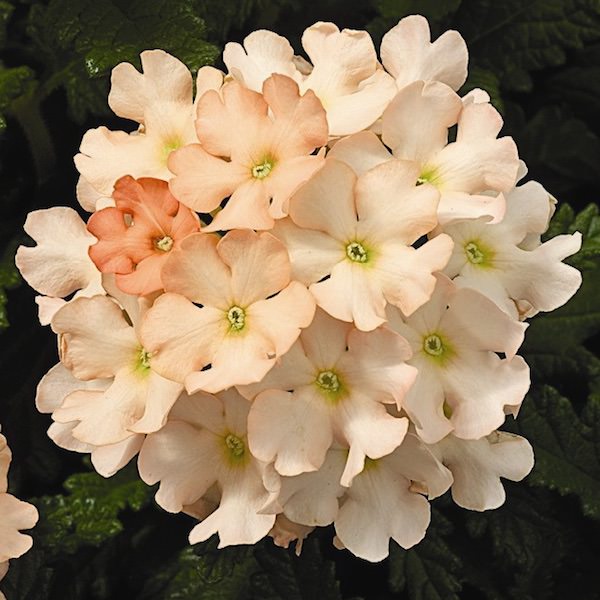 AN10756
TUSCANY PEACH Verbena
Soft peach flower heads.
---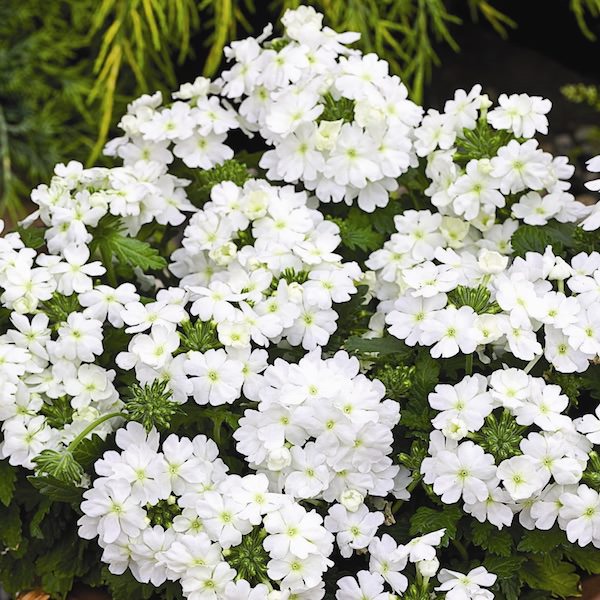 AN09080
TUSCANY WHITE Verbena
Pure white.
---
OBSESSION SERIES Verbena Seeds Verbena x hybrida
AN10736
OBSESSION SPIRIT MIX Verbena
Free flowering, compact, branching 6-8 in. tall plants smother themselves in brilliant blooms over a long summer and fall season. Colors include Blue/Eye, Red/Eye, and White. Wonderful when massed, or use in containers or window boxes. Butterflies love these colorful, easy to grow plants.
---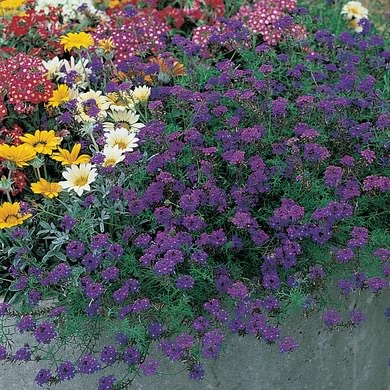 AN00533
IMAGINATION Verbena Verbena tenuisecta
Intense violet-blue flowers and beautiful lacy foliage make this easy to grow trailing plant an ideal choice for hanging baskets, containers, slopes or rock gardens. Blooms over a very long season, is heat and drought tolerant and virtually pest free. Grows to 12 in. tall and 20 in. across. Perennial in zones 7 and above, it is treated as an annual everywhere else.
---
Back to Top
How to Plant Verbena Seeds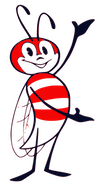 Sow Annual Verbena Soak seed in water 24 hours prior to sowing (no longer). Then sow in cell packs or flats, using a sterilized, soil-less packaged mix (available at most larger garden centers). Press into soil and lightly cover. Darkness will aid germination. Cover flat with newspaper and keep out of direct sun. Kept at 75° F., germination is in 21-30 days. Transplant into the garden 12-18 in. apart.
Grow Annual Verbena As an alternative to soaking the seeds, wrap them in a moist paper towel, place the towel in a zip-lock bag, then keep in the refrigerator for 7 days prior to sowing. Soil moisture is important when germinating verbena seeds. Soil should be slightly moist to almost dry. Plants like full sun, moderate water, good drainage. Shearing plants back once or twice per season keeps them looking tidy, and stimulates new bloom. Butterflies love verbena. Plants are deer and rabbit resistant.