(Go to more Echinacea)
ECHINACEA SEEDS
Eastern Purple Coneflower
Echinacea purpurea
Echinacea root has gained a wide reputation as a blood purifier that increases the immune system's ability to fight infections. It is also thought to inhibit certain viruses such as flu and herpes. Historically, Native Americans used Echinacea as an analgesic in the treatment of toothaches, and as an immune system stimulant in the treatment of colds and sore throats.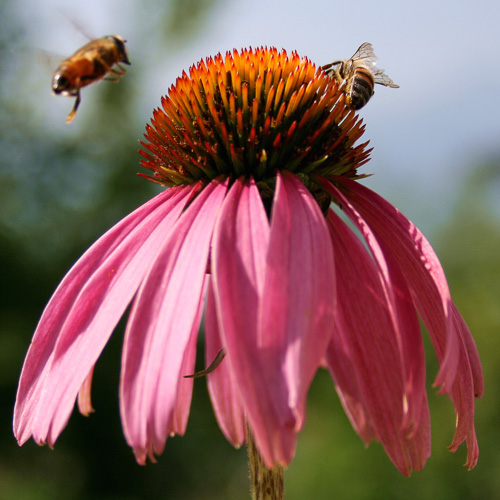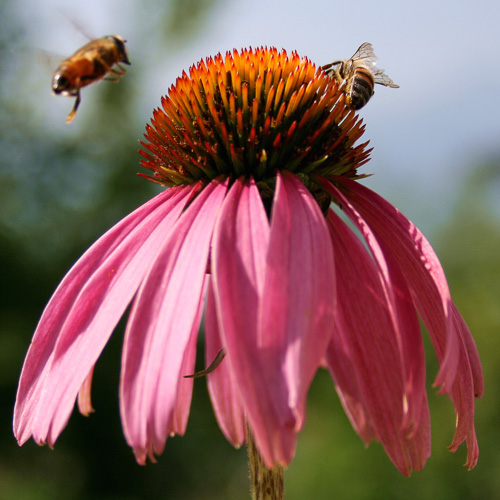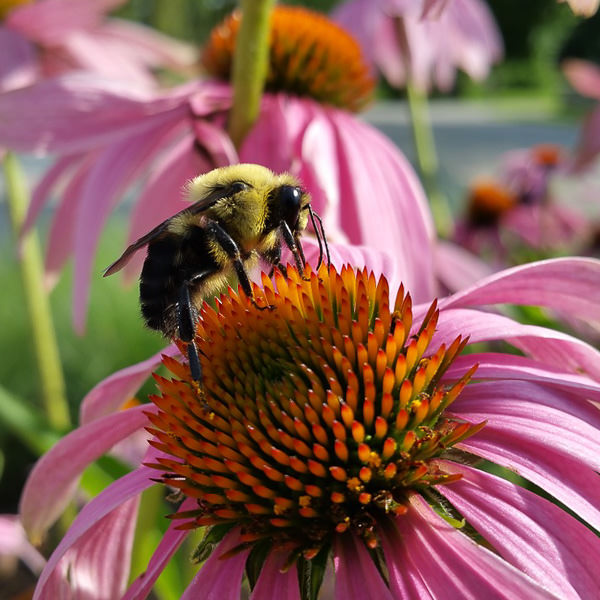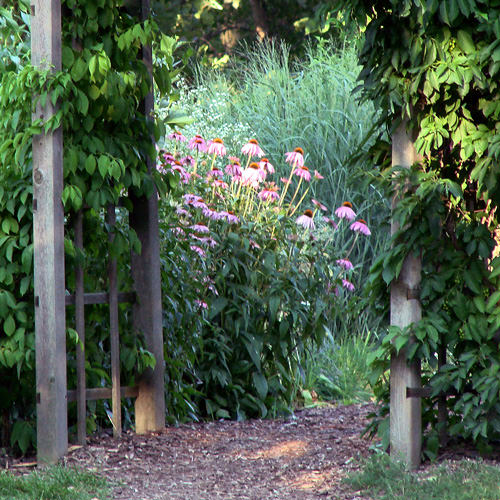 HR00055
ECHIN­ACEA PUR­PUREA Purple Cone­flower Seeds
Echinacea is an easy-to-grow prairie native with rose-purple, 4 in. wide blooms from July to September. The downward pointing petals frame the prominent, orange-tipped cone. Bloom is from July-September, flowers are excellent for cutting. The tough, heat tolerant plants grow to 3 ft. tall. Echinacea is a favorite flower of the Monarch butterfly. Winter hardy to zone 3. Packet is 2 grams, about 450 seeds.
---
How to Plant and Grow Echinacea purpurea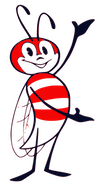 Plant Echinacea Seeds: Sow seeds in cell packs or flats, press into soil and cover lightly. Kept at 70°F., germination averages 21-28 days. Can direct sow into prepared seed beds ⅛ in. deep in groups of 3-4 seeds, spaced 18-24 in. apart. Thin to the strongest seedling.
Grow Echinacea: Full sun. Echinacea will tolerate some drought once established; performs better with regular water. Echinacea's purple coneflowers attract bees, butterflies, and beneficial insects, is a long-lasting cut-flower. Plants are deer resistant.