FORGET-ME-NOT SEEDS
Wood Forget-me-not, Water Forget-me-not
Myosotis sylvatica, M. scorpiodes
Forget-me-not plants are 6-8 in. tall mounding plants which are charming when massed, edging borders, or covering spring blooming bulbs such as tulips, daffodils or hyacinths. Forget-me-nots also look great in containers and hanging baskets.
Forget-me-not plants prefer part shade and moist soil. The plants will frequently self-sow, returning to delight year after year. Winter hardy to zone 3 or zone 4, depending on the variety. Forget-me-nots grow beautifully with Astilbe, Bergenia, Coral Bells, Hosta, Lady's Mantle, and Primrose.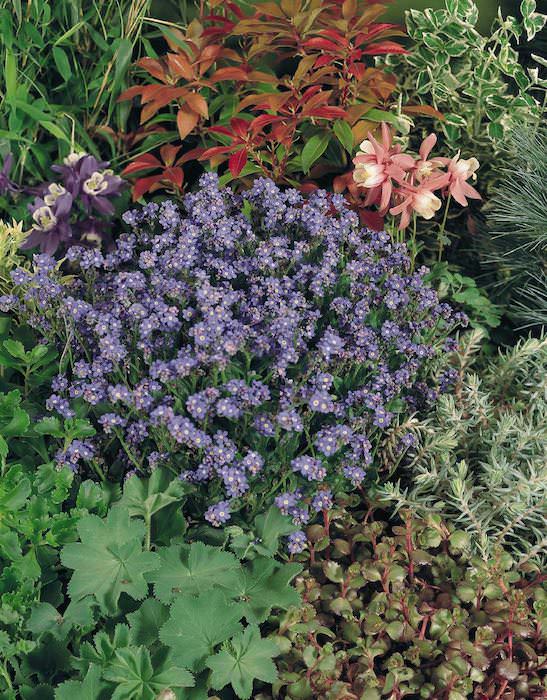 PR10730
BLUE­SYLVA Forget-me-not Seeds Myosotis sylvatica
Compact, rounded mounds covered with intense medium-blue flowers with yellow eyes. Petals of flower buds are purple. A Royal Horticultural Society Award of Garden Merit winner. Plants are biennial, and winter hardy to zone 4.
---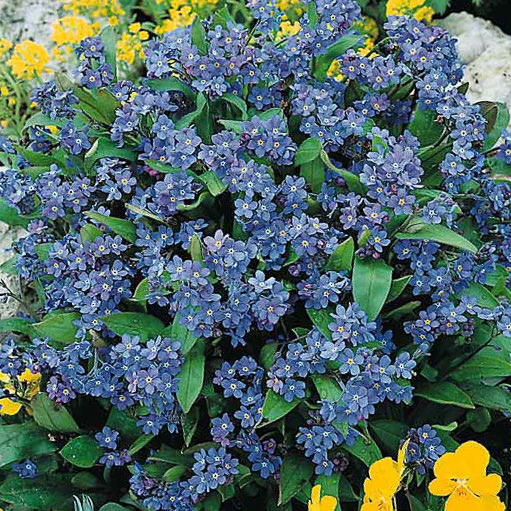 PR00839
VIC­TORIA INDIGO BLUE Forget-me-not Seeds Myosotis sylvatica
Perfect 6-8 in. mounds with gentian blue flowers. A biennial or short-lived perennial, it can also be grown as an annual when started early indoors. Self-sows. Winter hardy to zone 3.
---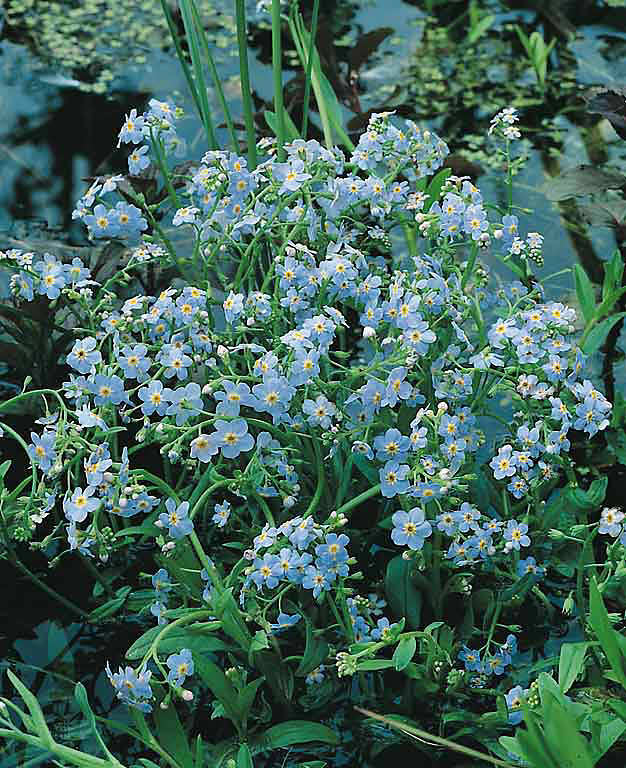 PR00843
WATER Forget-me-not Seeds Myosotis scorpiodes
Water Forget-me-not is similar to the common Forget-me-not, is lower growing, flowers even longer, and is a true perennial that will return year after year. Incredibly profuse ¼ in. bright blue flowers with small yellow eyes appear in late spring or early summer; bloom continues into late summer or early fall.
An absolutely beautiful ground cover for partly shaded woodland gardens, Water forget-me-not is also charming in containers. Plants need moist soil, and can even be grown in shallow water in a garden bog or pond. Spreads by creeping roots to 1.5 ft. across. Winter hardy to zone 3.
Water forget-me-not cannot ship to CT & MA.
---
How to Plant and Grow Forget-me-not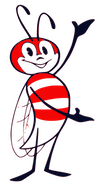 Plant Forget-me-not Seeds: Sow seed in cell packs or flats, press into soil but do not cover. Kept at 65°F., germination is in 10-20 days. Can direct sow into prepared seed beds (barely cover) when a light frost is still possible. Thin to 6-8 in. apart.
Grow Forget-me-not: Part Sun, full sun in mildest climates. Fast growing, prefers cool, moist soil. Thrives next to ponds or streams. Use as ground cover, edging, or potted plant. Combines beautifully with hosta, astilbe, or place under spring-blooming bulbs. All Myosotis sylvatica varieties carry fragrant flowers, and will self-sow in moist, partly shaded areas of the garden. Water Forget-me-not is a true perennial, is not invasive. Forget-me-not flowers attract butterflies. Plants are deer resistant.