WALL ROCKCRESS SEEDS
Mountain Rock Cress, Rose Rock Cress
Arabis caucasica
A dependable favorite, Wall Rockcress forms an evergreen mat 4-6 in. tall and 9-12 in. wide. Plants put on a wonderful spring show, covering themselves with clusters of fragrant, bright rose-pink or white flowers in March and April.
Wall Rockcress is an excellent spring bulb cover, or use as an edging, ground cover, pattern planting, or allow them to scramble over rocks or tumble over walls. Prefers afternoon shade in hot climates.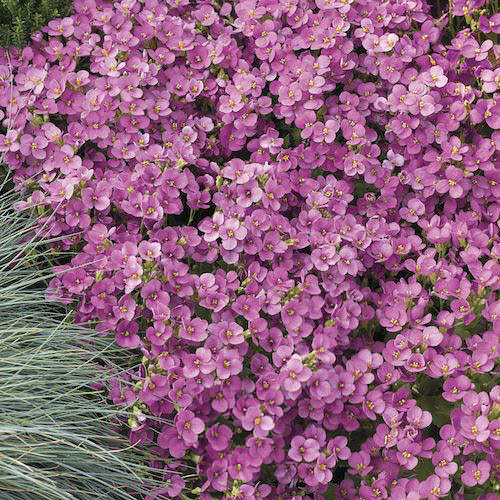 PR01115
LITTLE TREA­SURE DEEP ROSE Wall Rock­cress Seeds Arabis caucasica
Sweetly scented, brilliant rose-pink flowers cover the 4-6 in. tall, 9-12 in. wide plants in mid spring. Winter hardy to zone 3. Little Treasure Deep Rose wall rockcress is a Fleuroselect Quality Mark winner.
---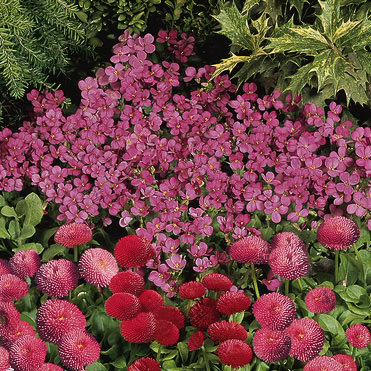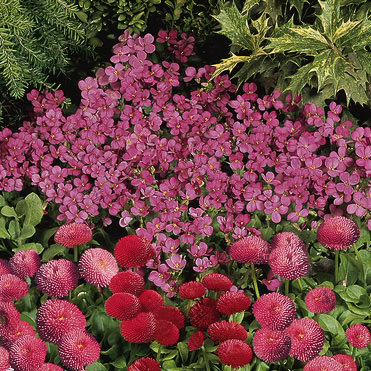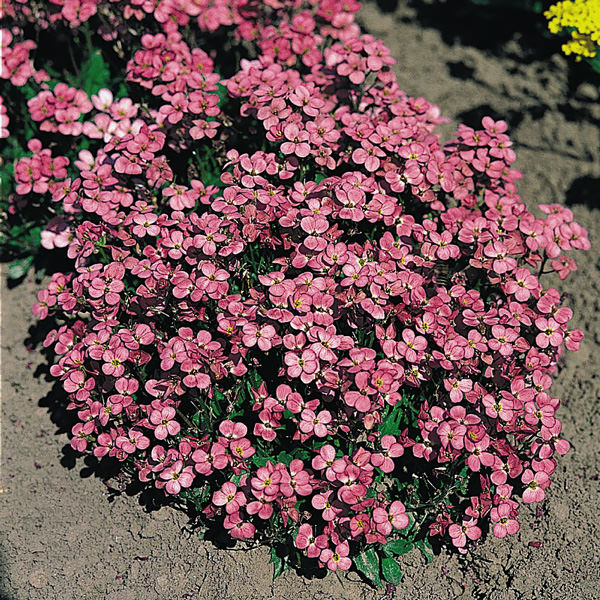 PR09534
COM­PIN­KIE Wall Rock­cress Seeds Arabis caucasica
Superb evergreen, compact and spreading, 4-6 in. tall cushions covered in thousands of fragrant rosy flowers in early spring. Grow Compinkie wall rockcress with Ronsdorf Hybrids Drumstick Primrose. Winter hardy to zone 3.
---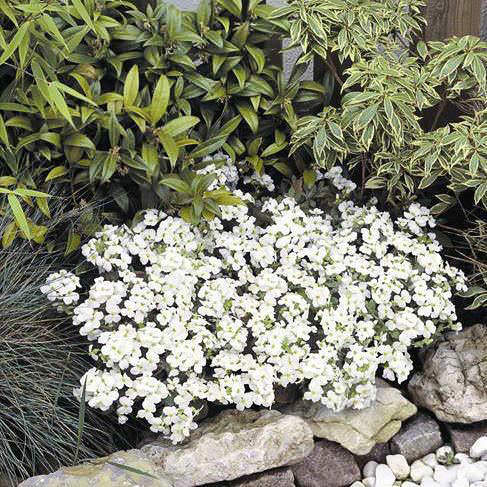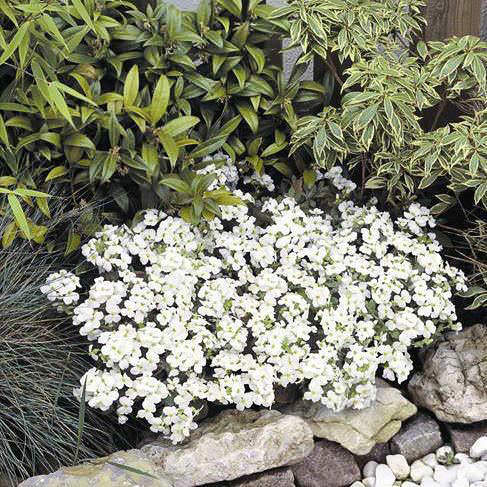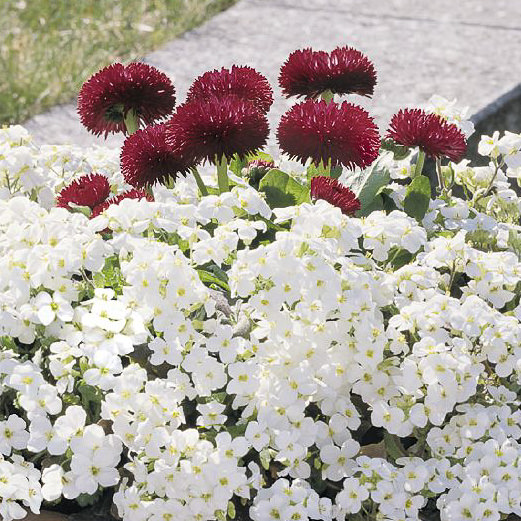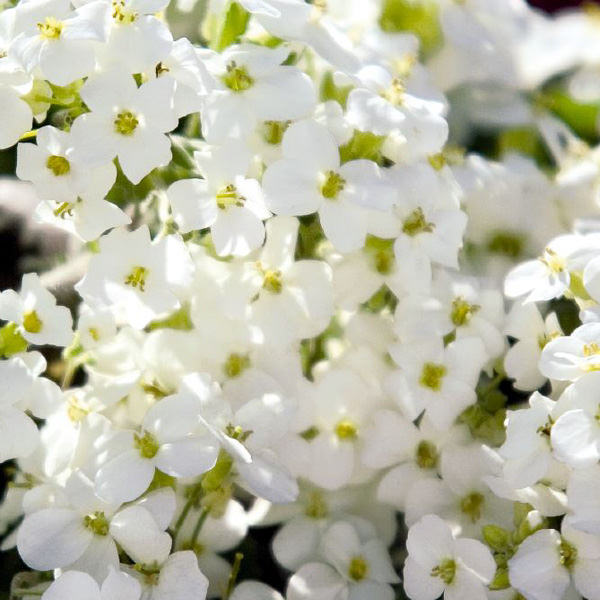 PR09535
SNOWFIX Wall Rock­cress Seeds Arabis caucasica
Early spring blankets of fragrant, bright white flowers on evergreen, spreading and mounding, 5 in. tall plants. Snowfix wall rockcress looks terrific when growing with Compinkie wall rockcress, pansies, Forget-me-nots, or Spring Magic columbines in borders, or containers. Plants flower the first year when started early. Winter hardy to zone 3.
---
How to Plant and Grow Wall Rockcress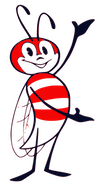 Plant Wall Rockcress Seeds: Sow seed in cell packs or flats, press into soil but do not cover. Needs light to germinate. Kept at 70°F., germination is in 14-25 days. Transplant into the garden 9-12 in. apart.
Grow Wall Rockcress: Full sun, appreciates afternoon shade in hot climates. Does not tolerate high heat combined with high humidity. Average to poor soil with good drainage, drought tolerant once established, looks nicer with moderate water. The low maintenance, evergreen plants are sheared after flowering to promote compact growth. Flowers are fragrant and attract bees and butterflies. Plants are rabbit and deer resistant.