(Click here for Sweet Corn)
POPCORN SEEDS
Zea mays
The sophisticated will place the dried ears in a paper bag, carefully tie up the end and place in the microwave to pop. The adventurous will place the ears directly in the microwave, turn it on and relish the riotous scene that follows. How will you pop your popcorn?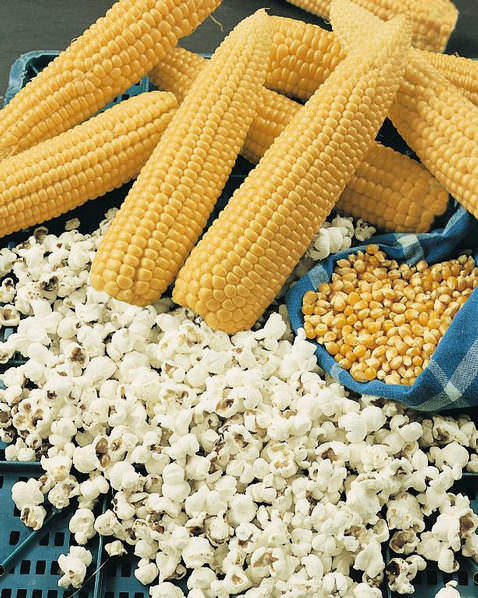 VG05654
ROBUST HYBRID Popcorn Seeds 110 days
High yielding plants with 7-8 in. long double ears and glossy yellow kernels, produce extra large (nearly the size of a quarter), extremely tender, gourmet quality flakes. Grows 8-9 ft. tall. Packet is 100 seeds.
Popcorn seeds cannot ship to Canada.
Sold out
---
How to Plant Popcorn Seeds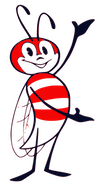 Direct sow 5-6 seeds per foot, about 1-2 in. deep in rows (a minimum of 4 rows will ensure pollination) 3 ft. apart. Thin to 12 in. apart. Kept at 70-90°F., germination is in 7-14 days. If birds are a problem, sow in cell packs and transplant into the garden 1 ft. apart. Plant in spring to early summer, after all danger of frost, and when the ground has warmed.