AGAPANTHUS SEEDS
aka Lily of the Nile
Agapanthus hybrid
Agapanthus are clean, tough, showy plants especially valued near pools; along paths, driveways or fence lines.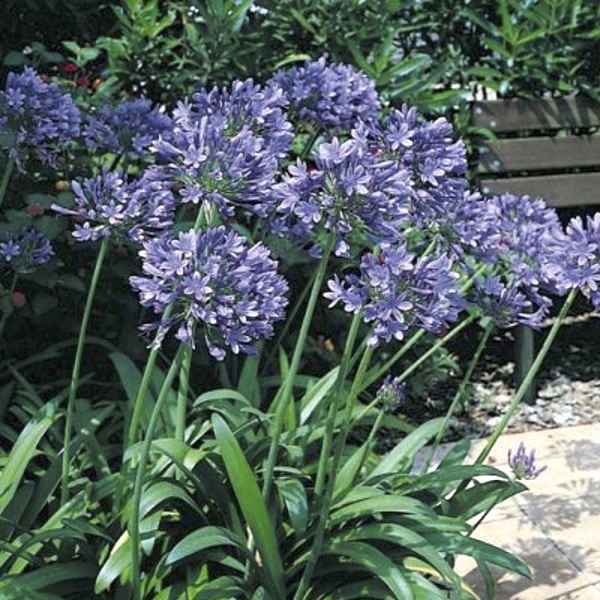 PR10701
HEADBOURNE BLUE HYBRID Agapanthus Seeds
These refined perennials produce large round heads of true blue, or lavender flowers atop 3 foot stems in summer. They are superb container plants, and easy, clean, reliable performers near pools. Leaves are thick and strap-like. Winter hardy to zone 7, or to zone 6 with protection.
Agapanthus grow nicely with:
How to Plant AGAPANTHUS Seeds
Sow Agapanthus seed in cell packs or flats, press into soil and barely cover. Kept at 65-70° F., germination is in 30-90 days. When seedlings are 4-6 weeks old, transplant into 3 inch pots. Once plants have rooted, transplant into the garden 24-36 inches apart.
Comments: Agapanthus plants: Full sun or part shade. Great in pots. Drought tolerant, rabbit and deer resistant. Flowers attract hummingbirds.