DAHLIA SEEDS
Dahlia variabilis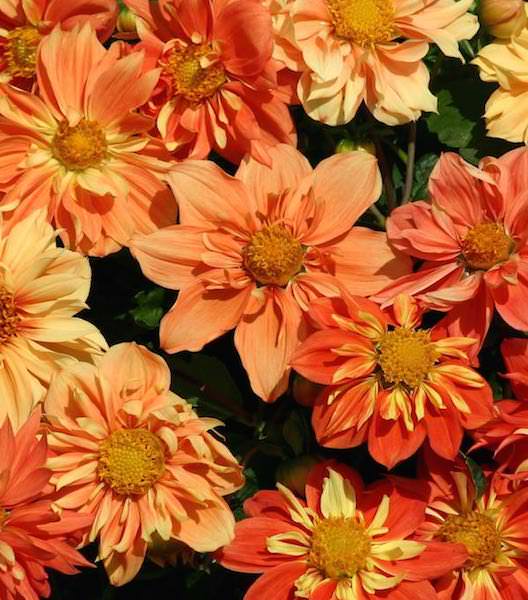 AN01177
SUNNY REGGAE Dahlia Seeds
Sunny Reggae Dahlia flowers appear in warm, bright tones reminiscent of tropical fruits: includes sumptuous shades of red, coral, mango, and tangerine. Some of the 3 in. blooms will have contrasting creamy white collars.
Bushy 1½ ft. tall plants bloom all summer. Sunny Reggae Dahlias are low-maintenance solutions for creating cheerful, relaxed rhythms at the front of borders, and containers. A Fleuroselect Novelty Award Winner.
---
DHL0001
SPE­CIES MIX Dahlia Seeds
A diverse blend of single flowers in bold to soft shades of red, purple, pink, yellow, orange and white. Plants grow up to 5 ft. tall and add stature to the back of garden beds and borders. Species Mix dahlias are among the best dahlias for attracting butterflies and make excellent cut flowers.
---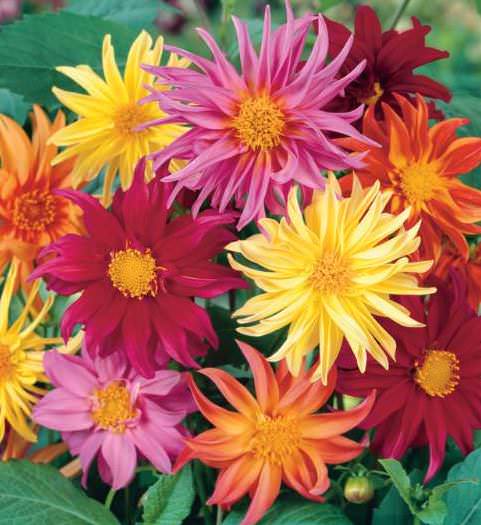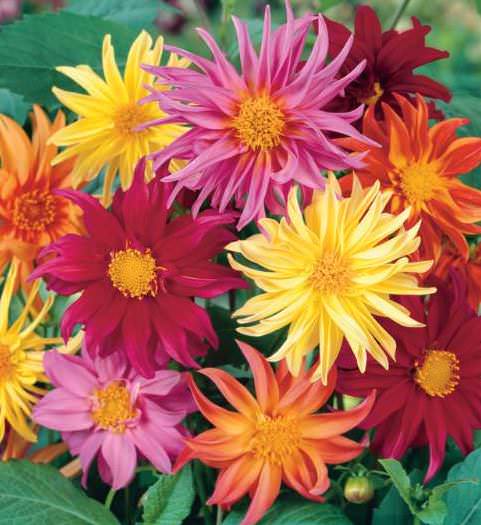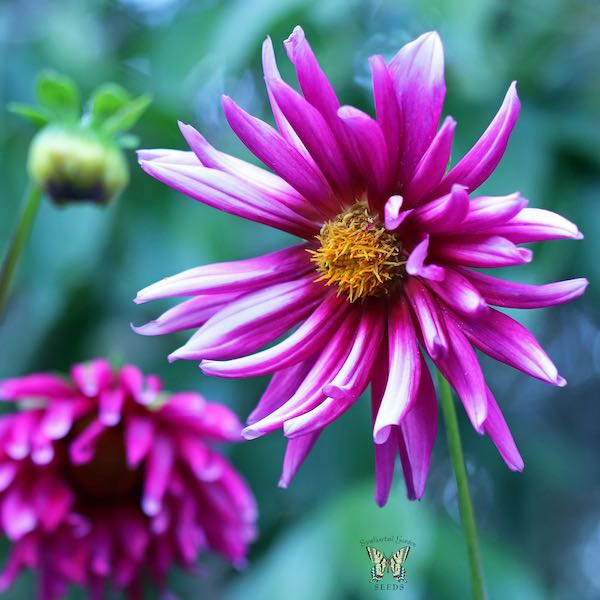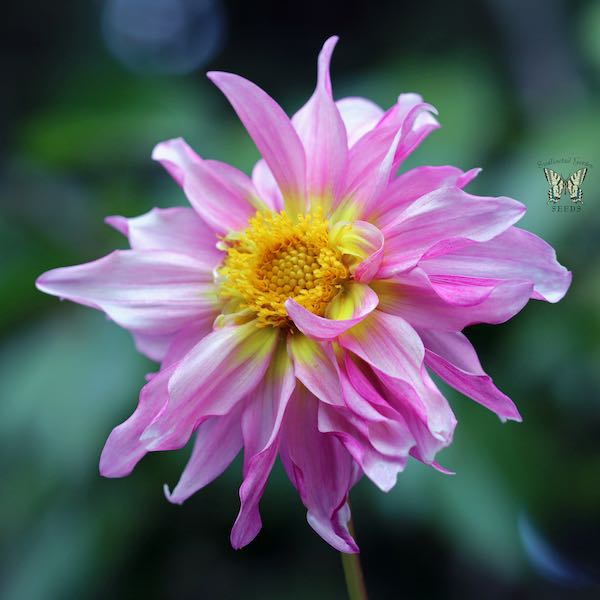 AN14510
CACTUS FLOW­ERED HYB­RIDS MIXED Dahlia Seeds
Tall 4-5 ft. plants produce large, long-stemmed, fully double and semi-double dahlias with quilled and twisted petals. And Cactus makes perfect cut flowers. Bloom is in late summer and autumn.
---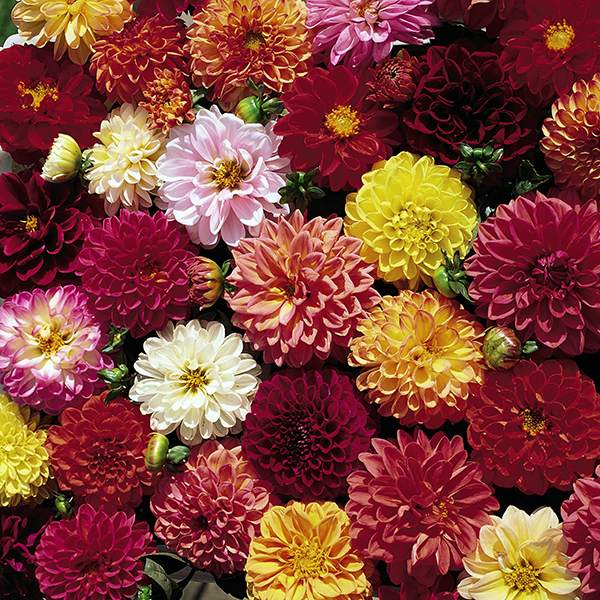 AN15055
DOUBLE EX­TREME Dahlia Seeds
Dwarf 18-24 in. tall plants are covered in shapely double and semi double, 4-4½ in. wide flowers. The blooms are richly colored, and include unique sunset shades. Plants flower all summer, and are beautiful additions to beds, borders, or containers.
---
AN14509
SHOW­PIECE DOUBLE MIXED Dahlia Seeds
Improved Decorative type Dahlias with a high percentage of double, 3-4 in. blooms held on long, strong stems. They are superb cut flowers. Colors include purple, red, lavender, yellow, carmine, pink, and salmon. The 3-4 ft. tall plants are heavy blooming; provide large quantities of rich, radiant flowers for both the border and vase from midsummer until frost.
---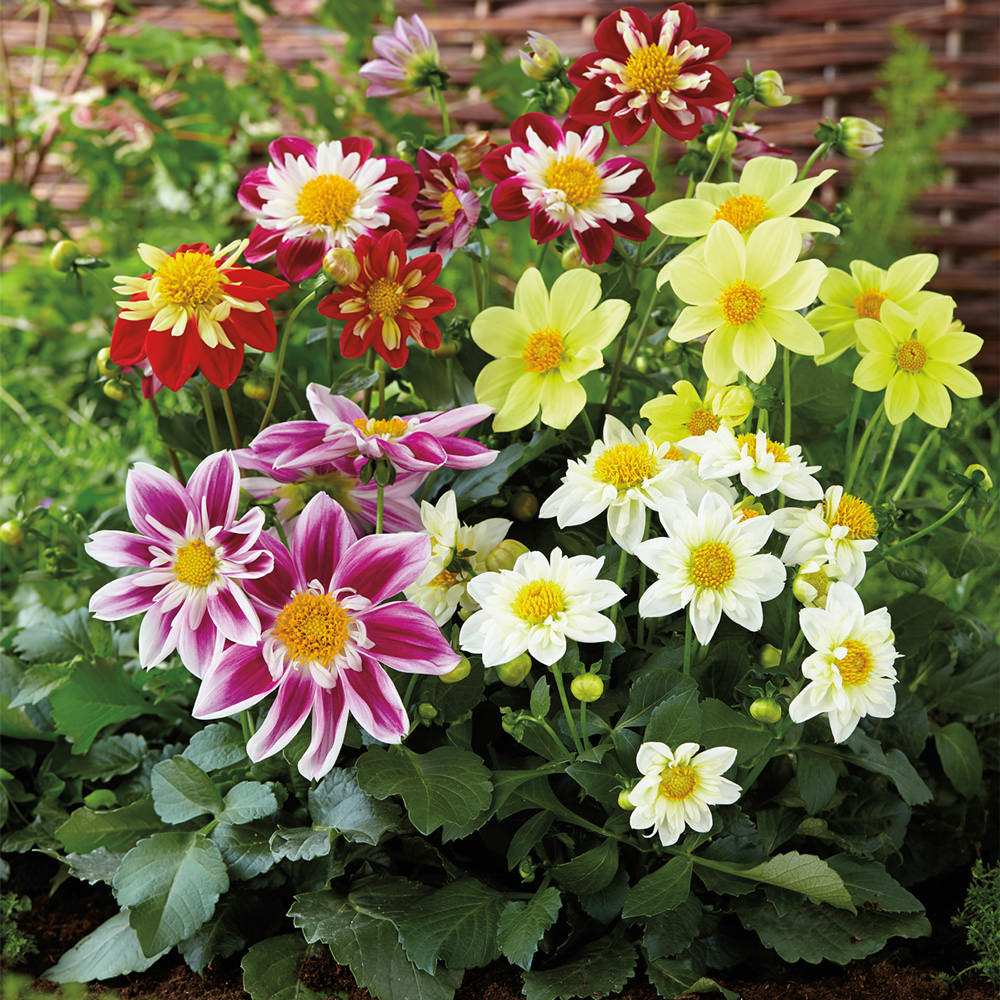 AN09053
HAR­LEQUIN MIX Dahlia Seeds
An outstanding mix of 2½ in. wide, semi-double flowers in shades of rose, yellow, scarlet, orange, and violet. Blooms are collared in shorter petals of white or soft yellow. Harlequin Mix dahlias bloom lavishly all summer and into the fall. Plants make lively additions to borders or containers. Grows to 14 in. tall.
---
FIGARO SERIES Dahlia Seeds
Bright, showy double and semi-double 2½-3 in. flowers on easy to grow, well-branched 12-14 in. tall plants. Figaro dahlias bloom from early summer until frost and are excellent in beds, borders, or containers. The Figaro Series is the best performing dahlia for large-scale landscape planting.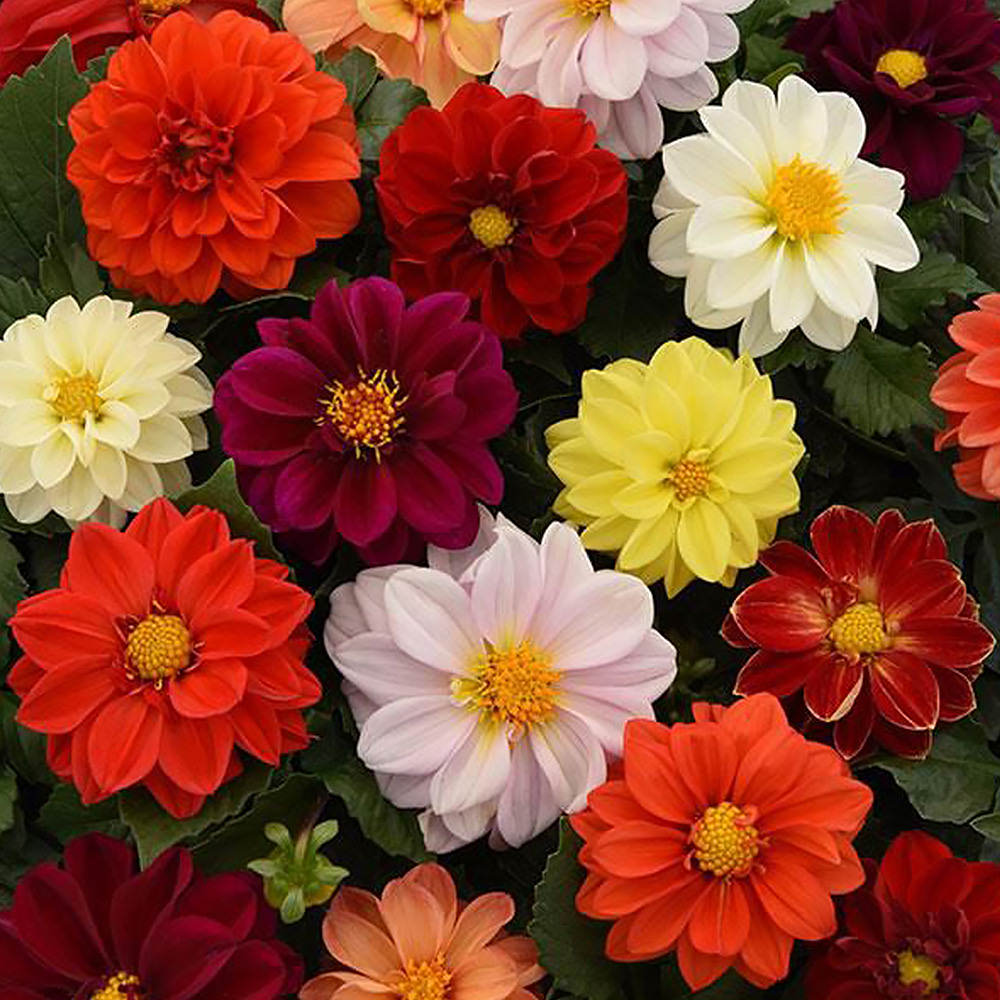 AN05078
FIGARO MIX Dahlia Seeds
A formula mix of flowers in yellow, red, rose, violet, orange and white shades.
---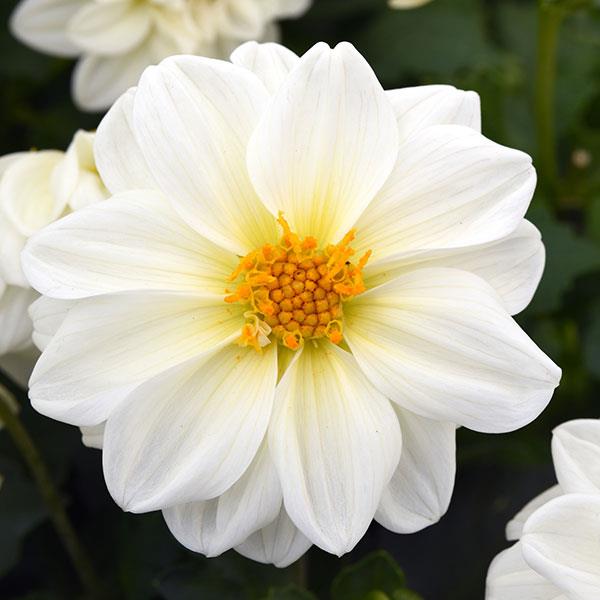 AN10221
FIGARO WHITE Dahlia Seeds
Radiant white blooms.
---
Back to Top
How to Plant and Grow Dahlia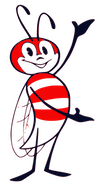 Plant Dahlia Seeds: Sow seed in cell packs or 2 in. pots, press into soil and barely cover. Kept at 75°F., germination is in 7-20 days. Transplant into the garden 12 in. apart for dwarf dahlias, and 24 to 36 in. apart for tall dahlias.
Grow Dahlia: Full sun, prefers afternoon shade in hot, dry climates. Keep soil moist, water deeply 2-3 times per week. Flowers attract butterflies, and are excellent for cutting. Plants are deer resistant, may be damaged when access to regular food or water is limited. Tubers are dug in autumn, stored for the winter, planted the following spring.