DIANTHUS SEEDS
Pink, Carnation
Dianthus caryophyllus, D. deltoides, D. gratianopolitanus
CARNATIONS Dianthus caryophyllus
Classic cottage garden plants provide fragrant cut flowers and attract butterflies into the garden.
GRENADIN SERIES Carnation Seeds Dianthus caryophyllus
Bushy, base branching 20-24 in. tall plants freely produce large, fragrant, double flowers on long, stiff stems. They are superb for cutting. Plants require little or no support. Winter hardy to zone 3.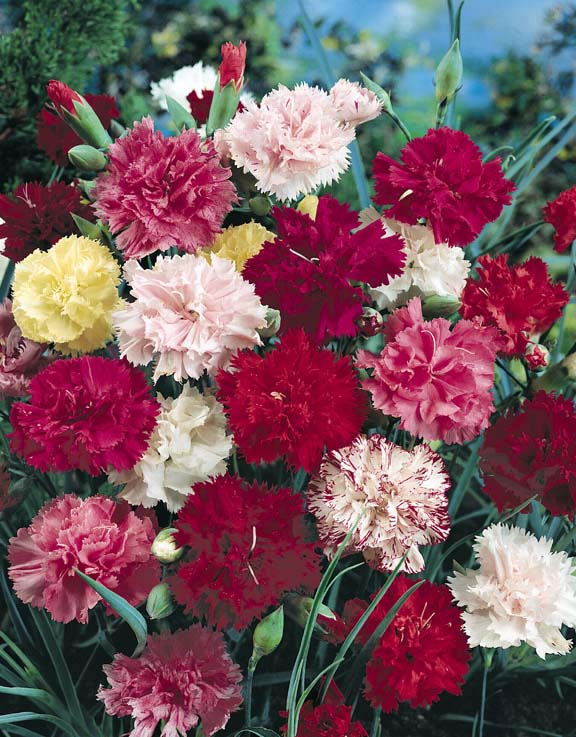 PR06276
GREN­ADIN MIX Carnation Seeds
A formula mix of dark red, scarlet, golden-yellow, white and rose.
---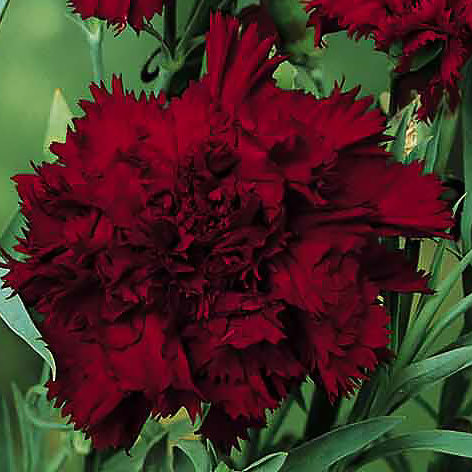 PR00809
GREN­ADIN BLACK KING Carnation Seeds
The petals are such a dark shade of red they appear velvety black.
---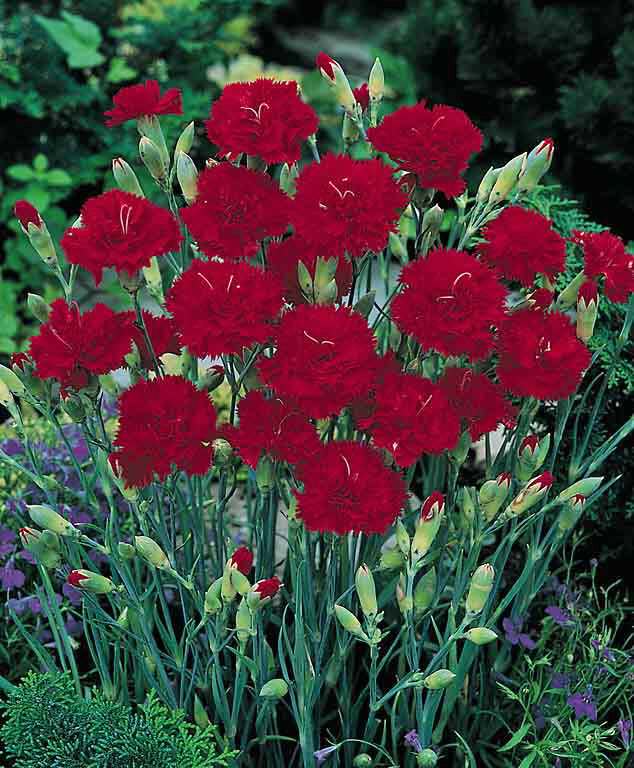 PR00811
GREN­ADIN CARDINAL Carnation Seeds
Bright scarlet flowers.
---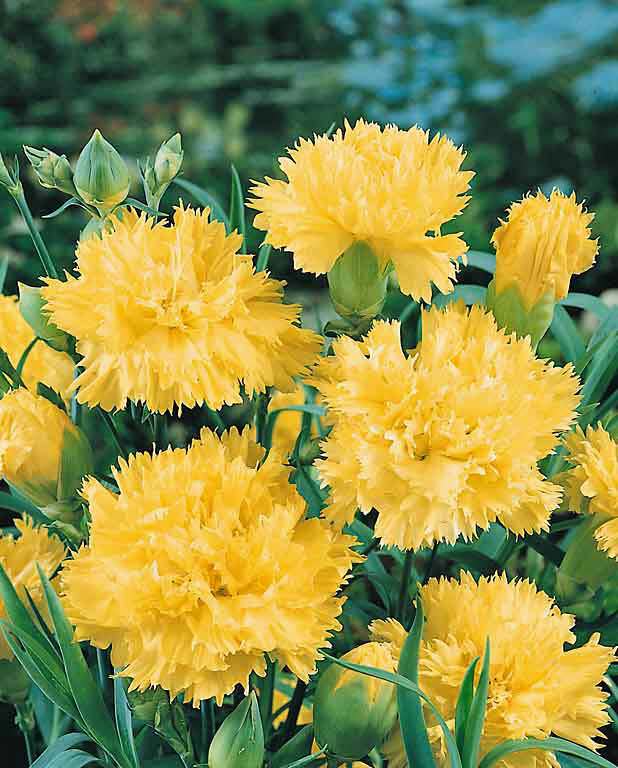 PR00813
GREN­ADIN GOLDEN SUN Carnation Seeds
Golden yellow flowers.
---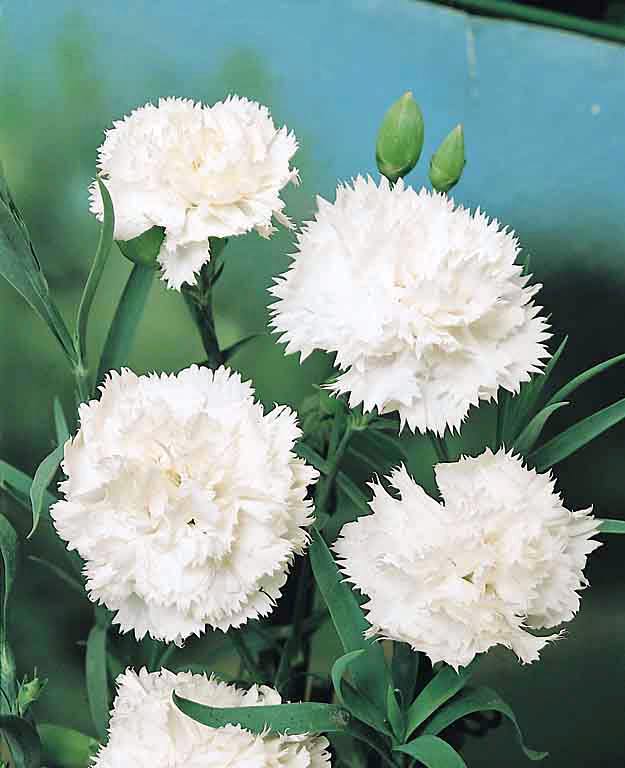 PR14698
GREN­ADIN SNOW WHITE Carnation Seeds
Pure white flowers.
---
CHABAUD GIANT SERIES Carnation Seeds Dianthus caryophyllus
The double fringed flowers are extremely fragrant. Chabaud Giant series carnations grow to 2 ft. tall and are winter hardy to zone 6. Plants can be grown as annuals in zone 4 and above.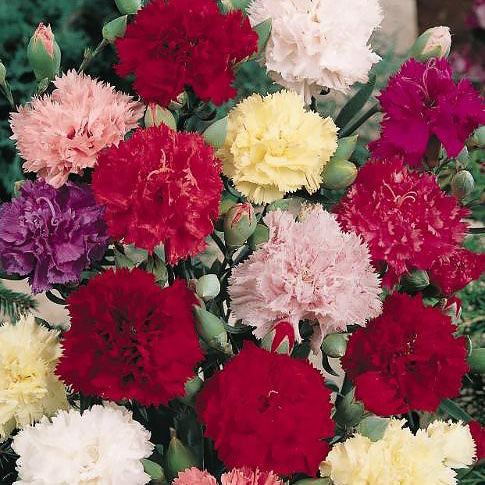 PR08214
CHABAUD GIANT MIX Carnation Seeds
A fragrant mix of large flowers. Blooms in shades of red, rose, violet, white, yellow, salmon, orange and showy bicolors.
---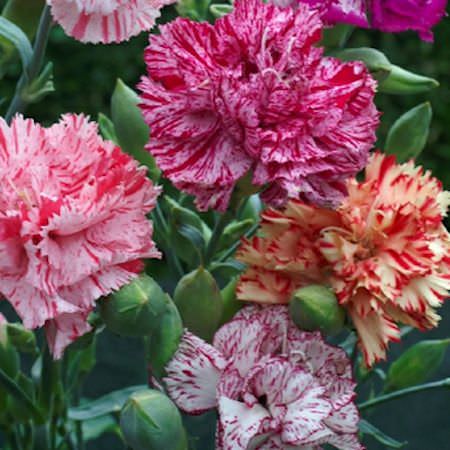 PR01548
CHABAUD GIANT PICOTEE FANTASY MIX Carnation Seeds
Extremely fragrant mix of large, double, striped and picotee flowers in shades of, pink, salmon, crimson, scarlet, violet, and white.
---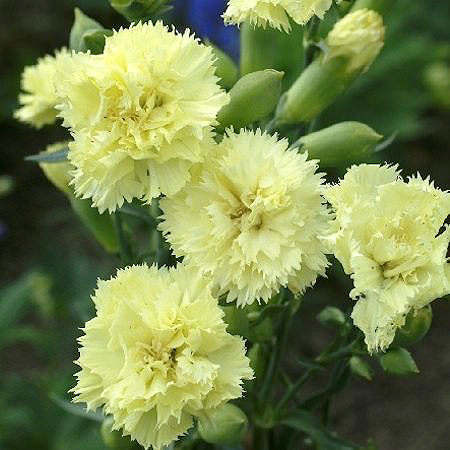 PR11294
MARIE CHABAUD Carnation Seeds
Large, highly scented flowers are a lovely, shimmering canary-yellow.
---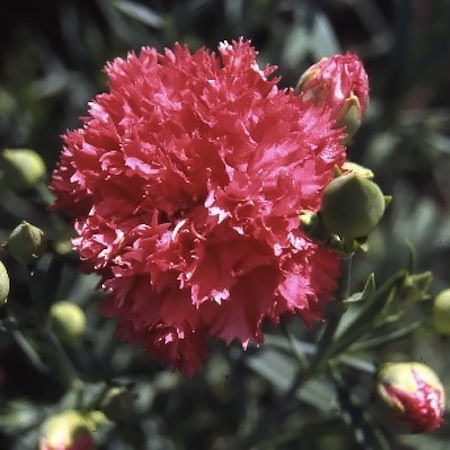 PR08216
CHABAUD GIANT ROSE QUEEN Carnation Seeds
Pure rose colored flowers.
---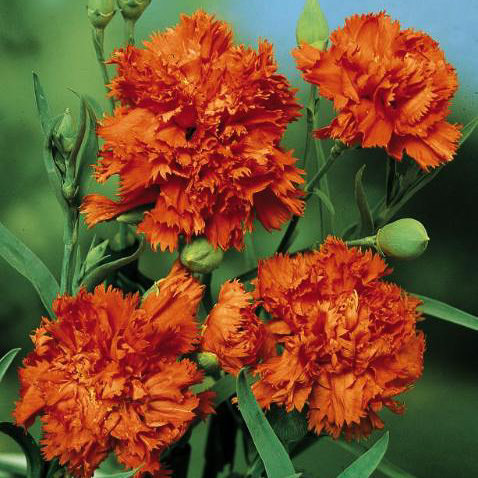 PR08215
CHABAUD GIANT ORANGE SHER­BETT Carnation Seeds
Bright orange flowers.
---
MAIDEN PINKS Dianthus deltoides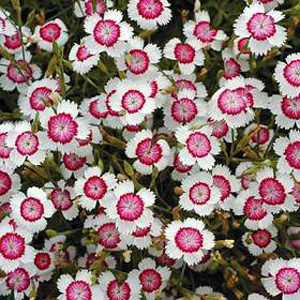 PR01177
ARCTIC FIRE Maiden Pink Seeds
Showy frilled white flowers with bright red eyes bloom over a long spring and summer season, then repeat in fall. Plants are 6 in. tall, spreading, evergreen, and heavy blooming, forming lush mats of dark green foliage. Use to edge borders, cover banks, or grow in rock gardens. Prefers partial shade. Winter hardy to zone 3.
---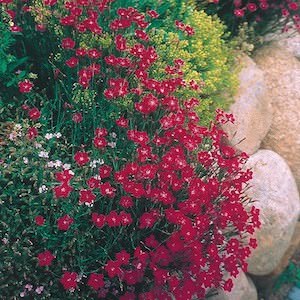 PR06225
BRIL­LIANT Maiden Pink Seeds
Candy apple red flowers on long stems cover the lush 8 in. plants in early summer and again in the fall. They are attractive edging borders, covering banks or in rock gardens. Prefers partial shade. Winter hardy to zone 3.
---
CHEDDAR PINKS Dianthus gratianopolitanus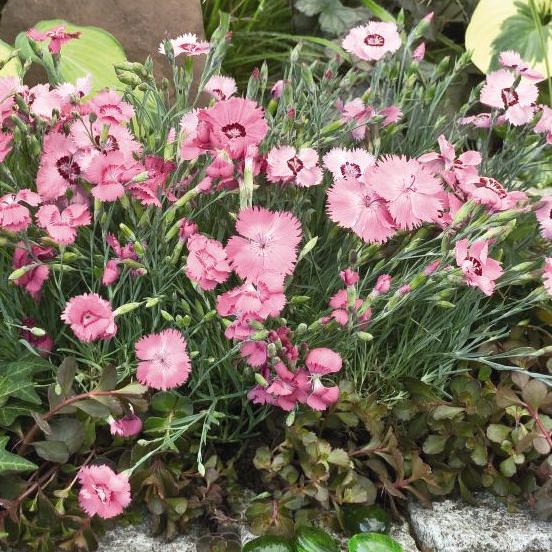 PR16014
FLAVORA ROSE SHADES Cheddar Pink Seeds
Produces very fragrant, 1.5 in. rose-pink flowers with toothed petals. Heaviest bloom is from March until May; Flavora Rose Shades Dianthus will flower most of summer when old flowers are picked.
Forms neat, compact, 9-12 in. tall mounds. Tolerates heat, humidity and drought. Winter hardy to zone 4.
---
Back to Top
How to Plant Dianthus Seeds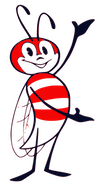 Sow dianthus seeds in cell packs or flats, press into soil and lightly cover. Kept at 65-70°F., germination is in 1-2 weeks. Transplant seedlings into the garden 12-18 in. apart.