BELL PEPPER SEEDS
Capsicum annuum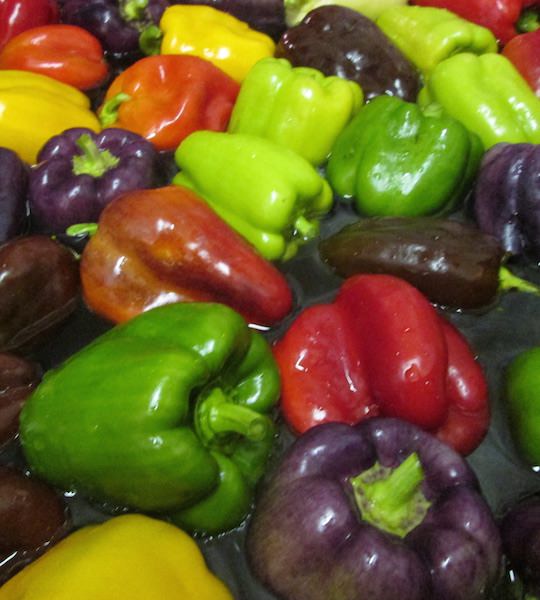 Why Grow Bell Peppers?
Fresh picked flavor: Bell peppers are much sweeter, juicier and crunchier when they come straight from your garden.
Variety: Choose from a much wider range of colors, shapes and sizes.
Ornamental value: Bell peppers are handsome, well-shaped plants that make attractive, temporary hedges, and grow beautifully in containers.
Nutritious: Bell peppers have the most nutritional value when eaten just after harvest.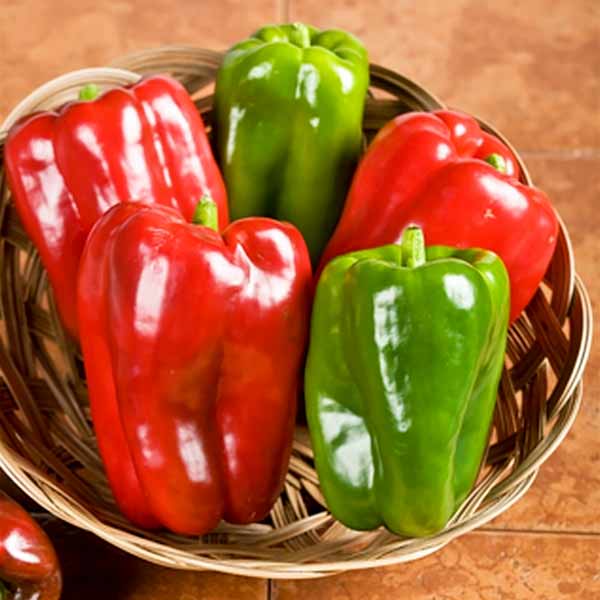 VG00133
BIG BERTHA Bell Pepper Seeds 72 days
Giant, four lobed, deep green fruits measure up to 8 in. long, and 4 in. wide. A widely adapted, proven performer that is great for salads, freezing or stuffing. Highly recommended.
---
VG12999
RED BULL Bell Pepper Seeds 62 days
Strong, disease resistant plants with especially leafy canopies produce good cover for their high yields of large, four-lobed crunchy bells with thick walls. Can be harvested when green, or wait until they're red for a sweeter flavor.
---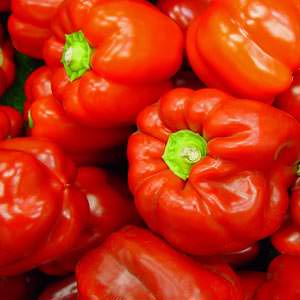 VG00345
CALI­FORNIA WONDER Bell Pepper Seeds (OP) 75 days
A 1928 introduction, California Wonder has the largest fruit of any open-pollinated bell pepper, maturing to 5 in. long and nearly as wide. Thick-walled and juicy, with a large cavity perfect for stuffing. Harvest when green, or wait until ripened to crimson red for a sweeter flavor. Sturdy, disease-resistant plants grow 28 to 30 in. tall, thriving in a wide range of climates. Packet is ¼ gram, about 40 seeds.
---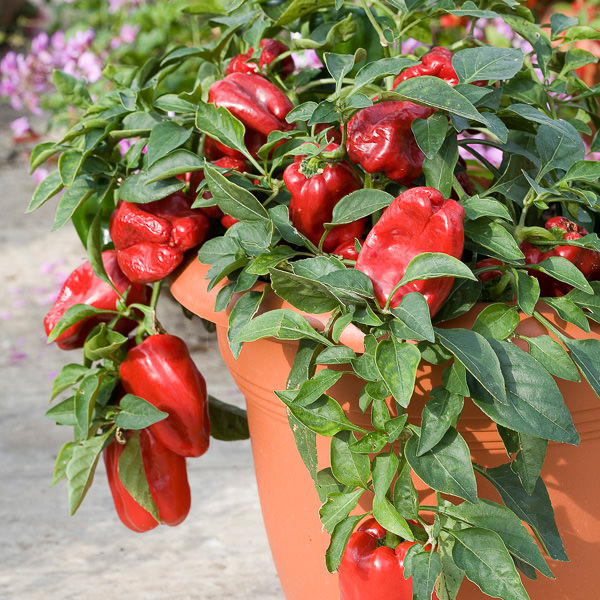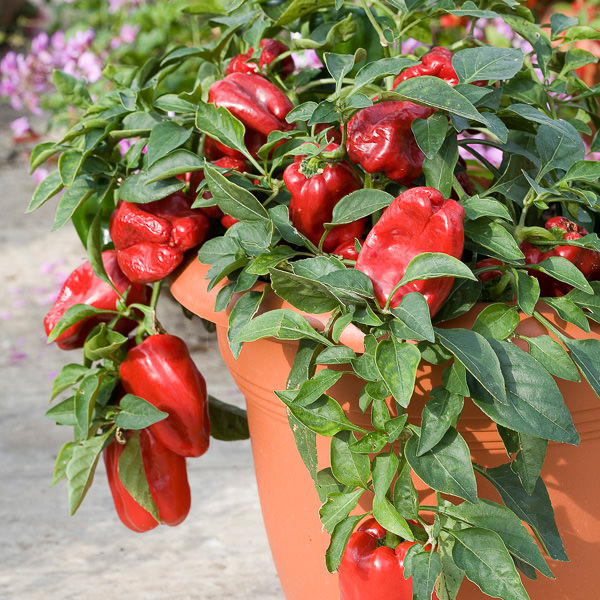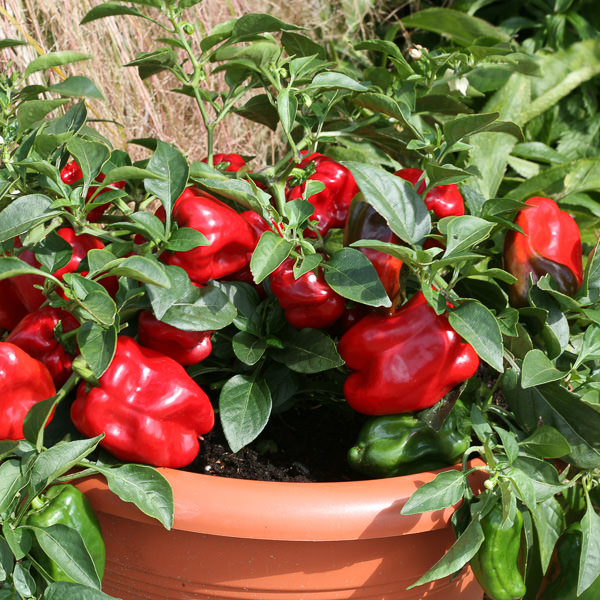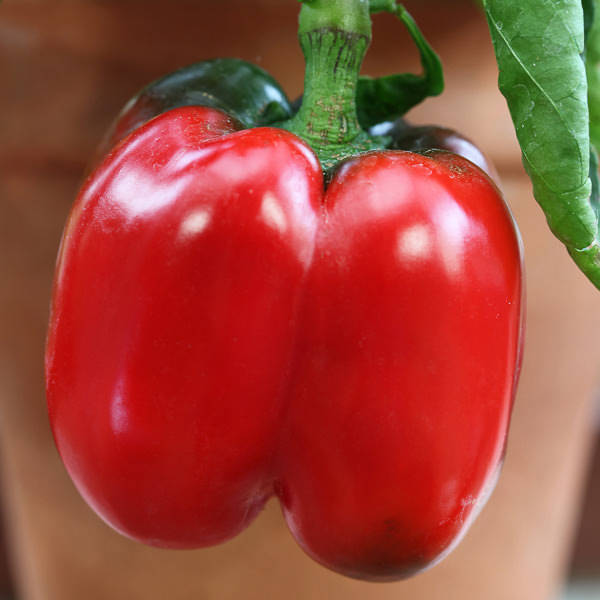 VG09091
RED­SKIN PATIO Bell Pepper Seeds 80 days to red
Very early fruiting, heavy bearing, compact, dwarf 12-16 in. tall plants produce large 4-5 in. bells that ripen from green to red. A great performer in patio containers or the vegetable garden.
Customer Recommendation: Philip in Alabama, who grows all of his veggies in containers, says: "Redskin is my absolute favorite pepper."
---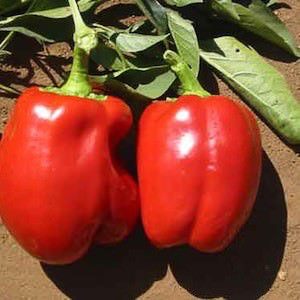 VG01110
BIG RED Bell Pepper Seeds (OP) 75 days
3-4 lobed, large and blocky bells, ripen from green to red. Very sweet, with thick flesh. Perfect for salads or stuffing.
---
VG00138
YOLO WONDER Bell Pepper Seeds (OP) 75 days
Blocky 4 in. bells with thick, juicy flesh. They mature to a beautiful bright red. Dense foliage protects the fruit against sun scald. Vigorous growth to 2 ft. tall.
---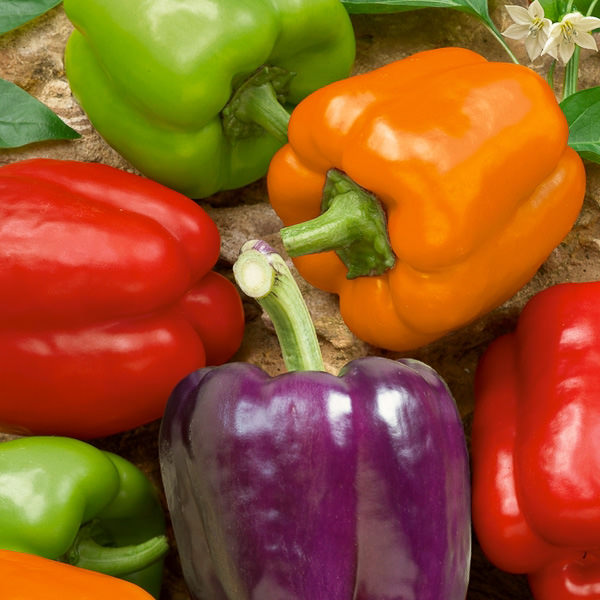 VG05400
LYNN'S HYBRID MIX Bell Pepper Seeds 65-70 days
A formula mix of large, tasty and colorful bell peppers in shades of red, yellow, lilac, green, orange and brown on disease resistant, easy to grow plants.
Sold out
---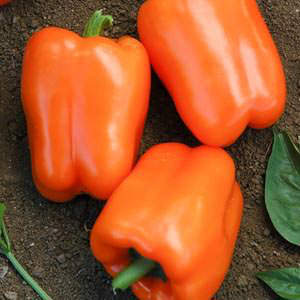 VG00339
ORANGE KING Bell Pepper Seeds (OP) 90 days to orange
Deep tangerine orange when ripe, Orange King's 3½ to 4 in. lobed peppers have a rich, sweet flavor and thick, crunchy texture that are equally suited to eat raw, stuffed, sautéed, or grilled. Plants grow 24 to 36 in. tall.
Sold out
---
How to Roast Bell Peppers
Roasting peppers intensifies flavor and creates a silky, melt-in-your-mouth texture.

Put bell peppers

on a cookie sheet or other low ovenproof dish and put in the broiler. You may also use a heavy cast iron skillet, griddle, or a barbecue grill.

Let the peppers get blistered and charred

on one side, then turn and char on all sides. You want them to be mostly black, but still fairly firm. This should take just a few minutes on either side.

Take peppers out of the broiler,

then wrap in a damp dishtowel or paper towels. Put the wrapped package in a plastic bag and let them cool for an hour or so. At this point, the charred skins will be easy to peel off with your fingers.

Remove stems and seeds,

and slice or chop to use in any recipe calling for roasted peppers. Mix them into scrambled eggs, put slices into sandwiches, or put them into a blender and add to soups.

Use this roasting method

for any type of pepper; be sure to wear gloves when handling spicy peppers.
Back to Top
How to Plant Bell Pepper Seeds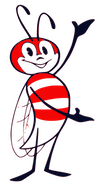 Plant Bell Peppers: Start bell pepper seeds indoors in cell packs or flats, 8 weeks before the last anticipated frost. At 70-90°F., germination is in 8-25 days.
Keep pepper seedlings in a bright light and in temperatures of at least 70°F. until ready to transplant. When garden soil has warmed to at least 60°F., transplant into the garden 18-24 in. apart.
Harvest Bell Peppers: Use a small sharp knife or scissors to cut peppers instead of pulling them off, which can cause damage to the plant.