EVENING PRIMROSE SEEDS
Sundrops
Oenothera kunthiana, O. macrocarpa syn. O. missouriensis, O. pallida, O. speciosa rosea, O. tetragona, O. versicolor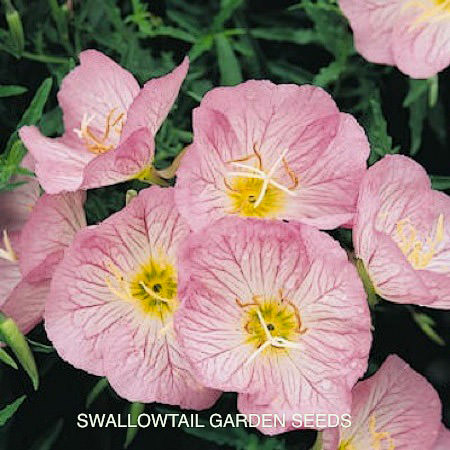 PR00830
PINK PET­TICOATS Evening Primrose Seeds Oenothera speciosa 'Rosea'
Quickly spreading, 12 in. tall plants are covered in silky pink flowers with yellow centers all summer long. A wonderful perennial for the front of the border, or use in large containers. Plants can form breathtaking colonies. Winter hardy to zone 5.
---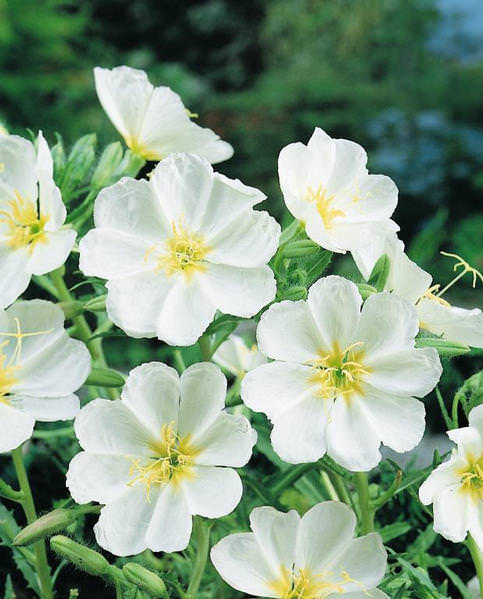 PR06227
INNO­CENCE Evening Primrose Seeds Oenothera pallida
Large and sweetly fragrant white flowers age to apple-blossom pink. The blending of these two shades is extremely attractive. Compact, fast-growing 12-20 in. tall plants flower from late spring to early fall. Use Innocence evening primrose as a ground cover near sitting areas, or add plants to borders and large containers. Winter hardy to zone 4.
---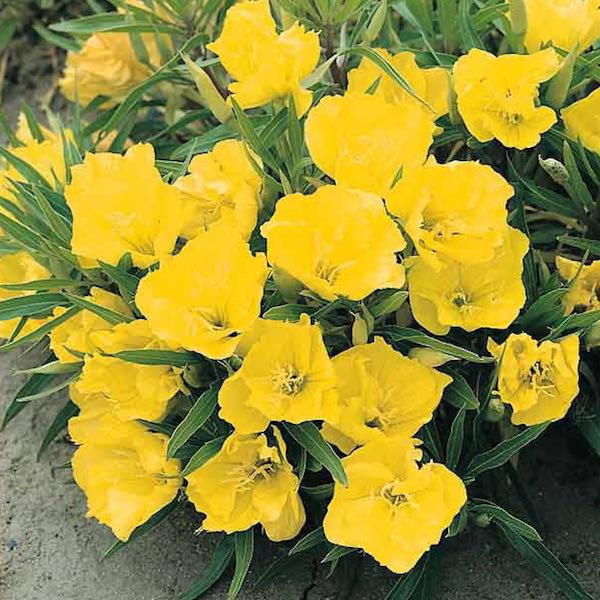 PR00828
MIS­SOURI Evening Primrose Seeds Oenothera macrocarpa syn. O. missouriensis
Certainly one of the most beautiful of evening primroses. Clear-yellow, paper-thin blossoms up to 5 in. across appear June to September. Sprawling plants grow to 12 in. tall. Leaves are soft and velvety. Winter hardy to zone 4. Grow Missouri evening primrose with gaillardia, Blue Queen salvia, Fuji Blue balloon flower, Blue Select fescue, and Telham Beauty campanula.
---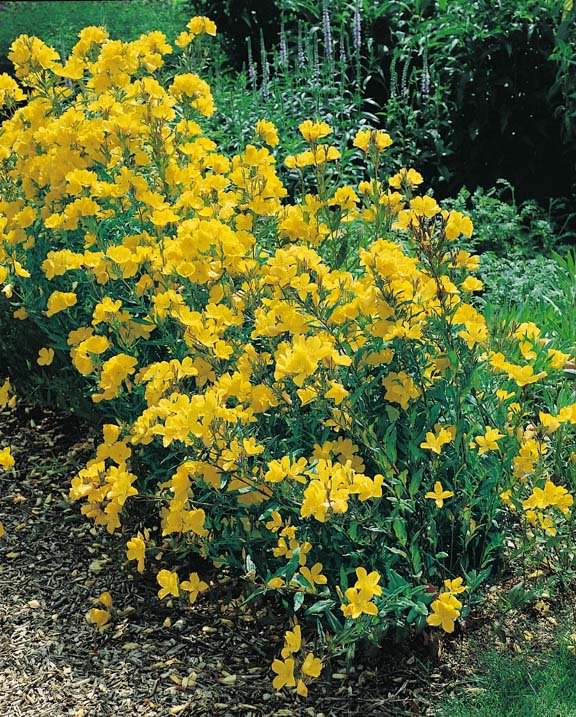 PR00832
SUND­ROPS Evening Primrose Seeds Oenothera tetragona
Bright-yellow 1-2 in. poppy-like flowers appear throughout the summer months. Sundrops evening primrose is a truly lovely, easy-to-grow hardy perennial. Plants grow to 18-24 in. tall, are winter hardy to zone 4. Grow Sundrops evening primrose with butterfly weed, lavender and Maltese cross.
---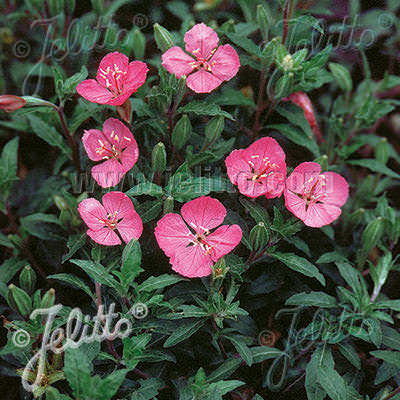 PR01794
GLOWING MAG­ENTA Evening Primrose Seeds Oenothera kunthiana
Low and mounding, 6-12 in. tall perennial covered in deep rose-pink flowers from June to September. Foliage is glossy and dark green. A wonderful plant for the front of mixed borders or in containers. Glowing Magenta evening primrose loves hot, dry, sites. Grow with salvias and yarrows. Plants flower the first year, are winter hardy to zone 5.
---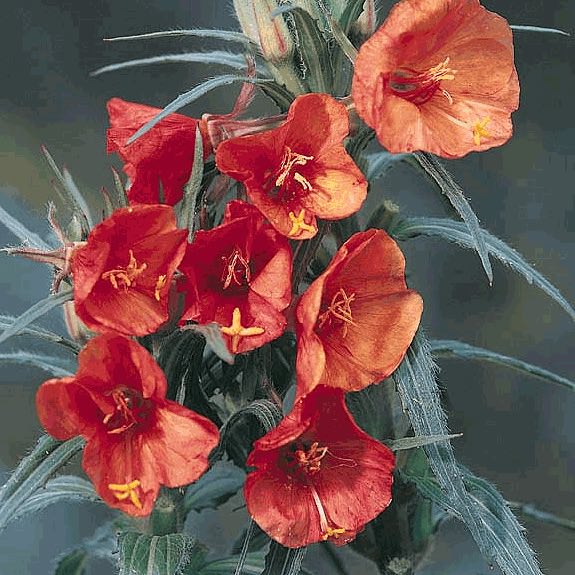 PR00834
SUNSET BOULE­VARD Evening Primrose Seeds Oenothera versicolor
Vivid 2 in. wide, cup-shaped blooms begin yellow, morph into orange, and mature into shades of apricot and red. The combination of these colors on the plant is stunning. Sunset Boulevard evening primrose forms well-branched, easy-to-grow, 2 ft. tall plants. Winter hardy to zone 5.
---
How to Plant Evening Primrose Seeds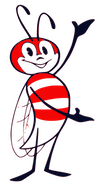 Sow evening primrose seed in cell packs or flats, press into soil, barely cover. Kept at 70-75° F., germination is in 14-28 days. Can direct sow in groups of 4 seeds spaced 12-18 in. apart. Thin to the strongest seedling.