How to Plant and Grow Dame's Rocket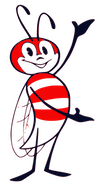 Plant Dame's Rocket Seeds: Direct sow into prepared seed beds that have been cleared of weeds and have had the top 1 in. of soil loosened. Rake seed in. Press into soil by walking over the area. Keep moist until germination. Can be started indoors in 2 in. containers.
Grow Dame's Rocket: Full or part sun, light shade in hottest climates. Prefers ample water, tolerates moderate water, average garden soil. Flowers elicit a delightful, sweet, clove-like fragrance at night. Removing old flowers promotes bloom, limits self-sowing. Attracts bees, butterflies and hummingbirds. "Rocket" is the name plants were originally given due to their speedy spring growth. Plants are deer resistant.