Salvia Seeds
a.k.a. Woodland Sage, Transylvanian Sage, Lilac Sage
Salvia nemorosa, syn. S. x superba, S. transsylvanica, S. verticillata
How to plant Salvia seeds
Salvias are long blooming, easy to grow, heat and drought tolerant perennials. In bloom, salvia plants can be spectacular. Flowers are loved by hummingbirds, and are excellent for cutting.
How to Plant and Grow Salvia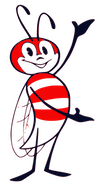 Sow salvia seed in cell packs or flats, press into soil but do not cover. Needs light to germinate. Kept at 75°F., germination is in 21-30 days. Transplant salvia seedlings into the garden 18 in. apart, after all danger of frost.