Peas Seeds
Pisum sativum
How to plant Peas seeds
For us there is no other spring crop (and few summer crops) that pack the freshness and flavor of home-grown peas. If only we had the discipline to save a few for the kitchen; we can't resist eating all these sugary goodies right at the vine.
How to Plant and Grow Peas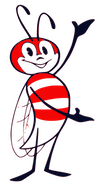 Plant Pea Seeds: Sow seed 1 in. apart and 1 in. deep in rows 12-18 in. apart. Do not thin. At 50-75°F, germination is in 1-2 weeks.
Grow Peas: Peas love cool humid weather and should be planted as early in the spring as the soil can be worked. Where winters are mild sow from October to February for early spring production that will beat the heat.