(Go to Annual Statice)
LIMONIUM SEEDS
Sea Lavender, Statice
Limonium dumosa, L. latifolium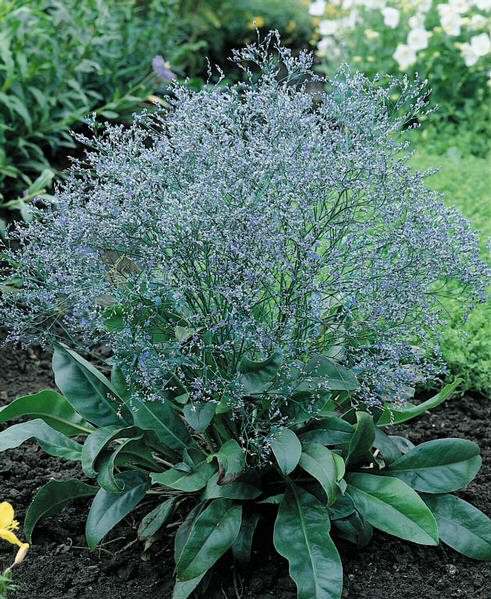 PR02475
SEA LAV­ENDER Statice Seeds Limonium latifolium
Growing 24-30 in. tall, this hardy perennial produces up to a dozen 18-24 in. multi-branched flower heads (carrying hundreds of ¼ in. blooms) which create a delightful, soft lavender haze. Flowers are excellent for cutting, retain color even when dried. Easy to grow in full sun and well-drained soil. Winter hardy to zone 3.
---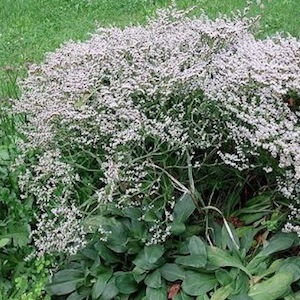 PR06247
GERMAN Statice Seeds Limonium dumosa
Forms a handsome rosette of dark green leaves topped with tremendous sprays of light silvery flowers. They dry to white and resemble Baby's Breath. Butterflies love them. Tolerates poor soil and salt spray. Grows 15-20 in. tall. Winter hardy to zone 4.
---
How to Plant Limonium Seeds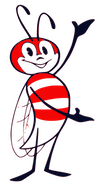 Sow seeds in cell packs or flats, press into soil and lightly cover. Kept at 70-75° F. germination is in 8-21 days. Can direct sow into prepared seed beds after all danger of frost, in groups of 3-4 seeds spaced 18-24 in. apart. Thin to the strongest plant.