Cherry Tomato Seeds
Solanum lycopersicum
How to plant Cherry Tomato seeds
These small-fruited tomatoes are the easiest of all the tomatoes to grow. They set fruit under greater climate extremes than do large-fruited varieties, and are incredibly productive and disease resistant. Perfect snacks to enjoy while watering, weeding or walking in the garden.
How to Plant and Grow Cherry Tomato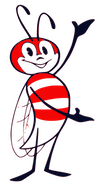 Sow seeds in cell packs or flats, press into soil and lightly cover. Kept at 75-90°F., germination is in 8-15 days. Transplant into the garden 2-4 ft. apart after all danger of frost. Cage or stake for best results.