LYCHNIS SEEDS
Maltese Cross, Rose Campion
Lychnis chalcedonica syn. Silene chalcedonica, L. coronaria occulata
PR08225
MALT­ESE CROSS Seeds Lychnis chalcedonica, syn. Silene chalcedonica
This rugged, easy to grow 2-3 ft. tall perennial produces brilliant scarlet flowers in dense clusters of 20-50. Bloom is in June and July. Maltese Cross is stunning grown alongside plants with gray foliage or white flowers. Likes regular water and will even thrive in boggy conditions. Winter hardy to zone 3.
Maltese Cross grows nicely with Sunburst coreopsis, Summer Skies delphinium, Sundrops evening primrose, Amber Wheels gaillardia, and Royal Wedding Oriental poppy.
---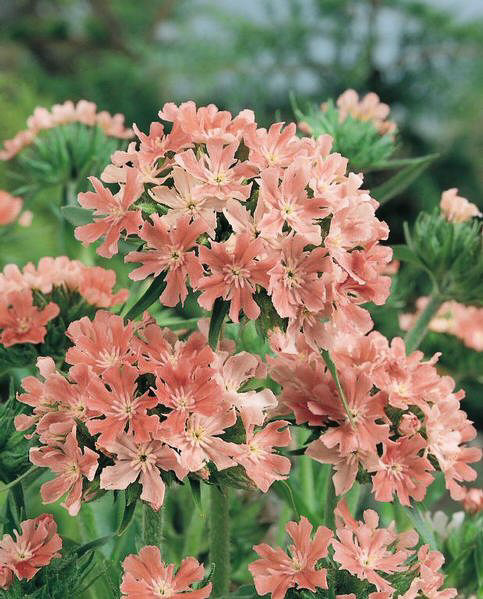 PR14481
DUSKY SALMON Maltese Cross Seeds Lychnis chalcedonica, syn. Silene chalcedonica
Maltese Cross plants with a twist. Dense, round 4 in. clusters of starry, light to dark salmon-pink flowers on 4 ft. tall, easy to grow plants. Dusky Salmon Maltese Cross blooms freely throughout July and August and is an excellent cut flower. Winter hardy to zone 4.
---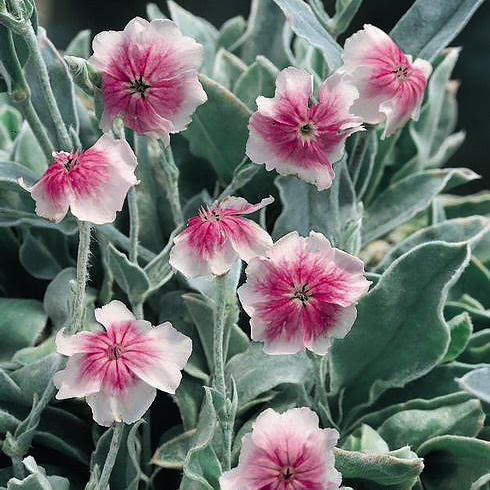 PR02483
OCCU­LATA Rose Campion Seeds Lychnis coronaria occulata
Easy to grow 2.5 ft. tall plants carry attractive, silky, silvery leaves and beautiful, 1-2 in. white flowers with delightful pink eyes. Flowers the first year, bloom is heavier and showier in July and August of the second season. Individual plants are short-lived, however they reliably self-sow to return and flower year after year. Prefers afternoon shade in hot climates. Winter hardy to zone 4.
---
How to Plant Lychnis Seeds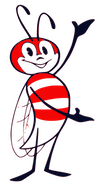 Sow seed in cell packs or flats, press into soil but do not cover. Needs light to germinate. Kept at 70° F., germination averages 3-4 weeks. Transplant into the garden 12-18 in. apart after all danger of frost.