SHASTA DAISY SEEDS
Leucanthemum x superbum
Shasta Daisies are easy to grow, long-blooming, deer resistant, first year flowering perennials. Flowers attract butterflies and are excellent for cutting.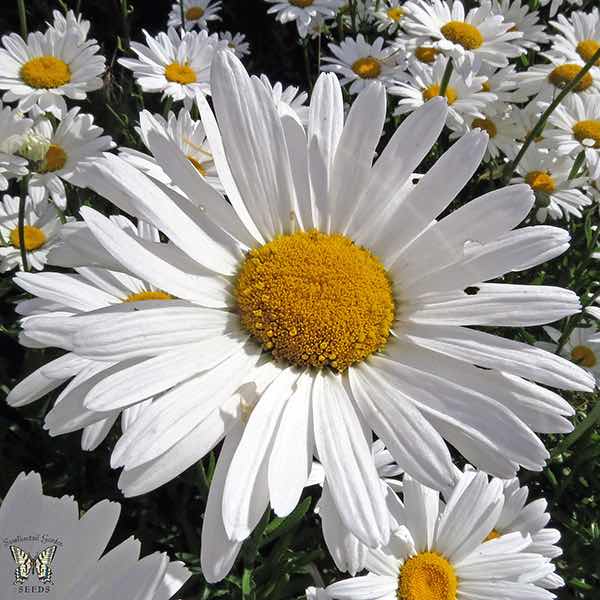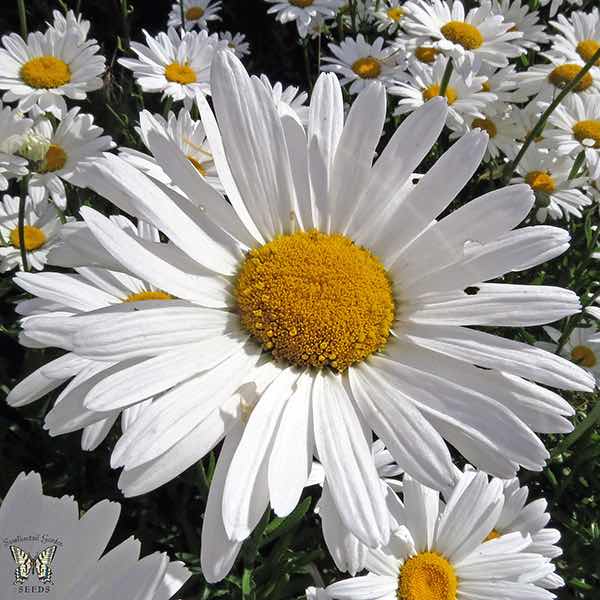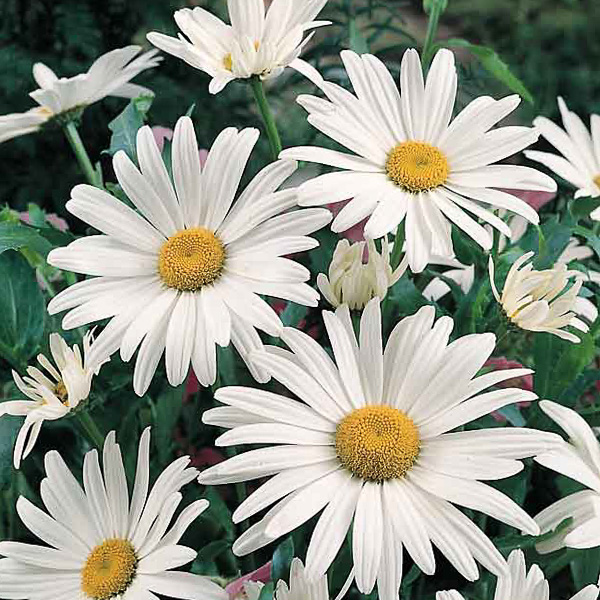 PR01027
ALASKA Shasta Daisy Seeds
This easy to grow 3-4 ft. tall perennial features armloads of extra large, 6 in. daisies in late spring and summer. Will bloom the first year from seed. Winter hardy to zone 3. Alaska Shasta Daisy grows beautifully with Giant Yellow Herold foxglove.
---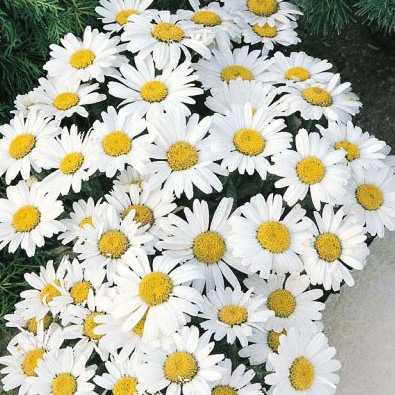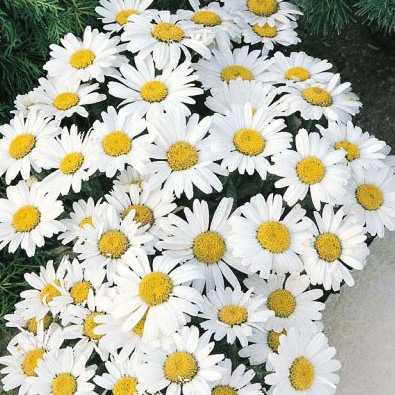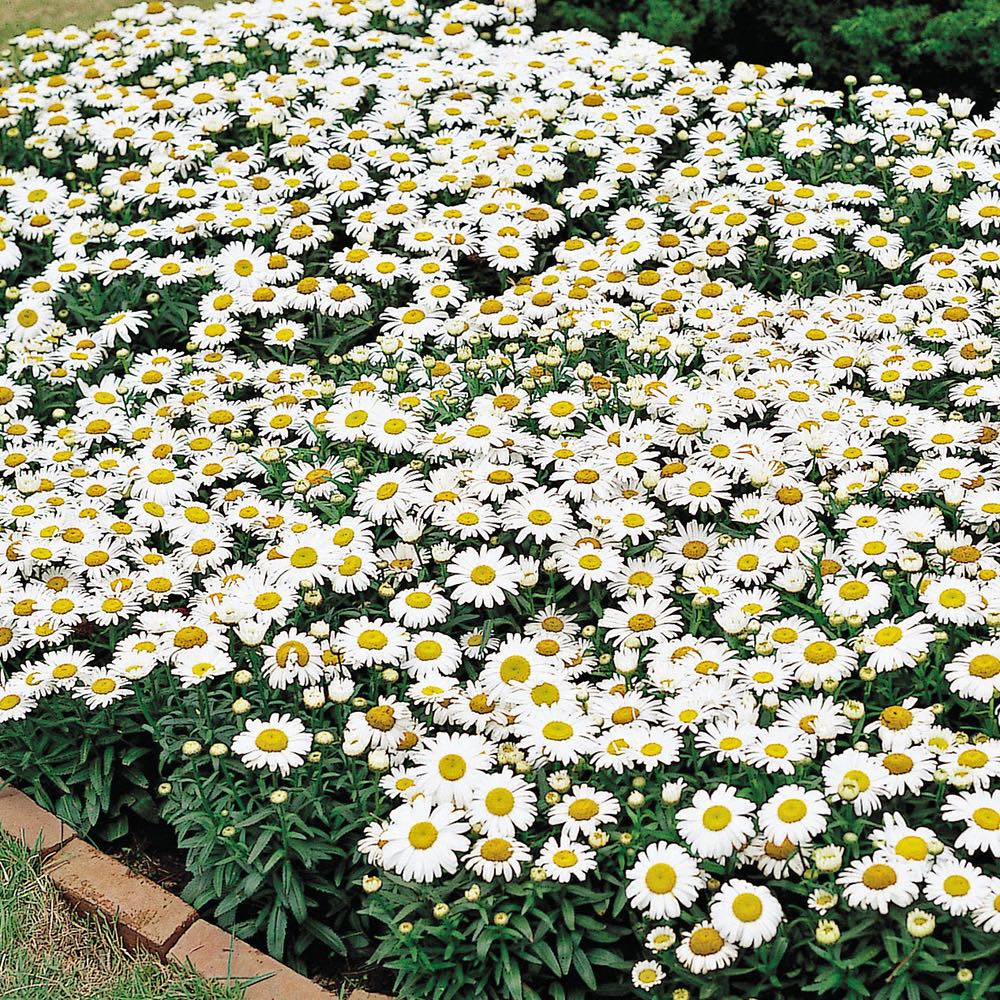 PR01028
SNOW LADY Shasta Daisy Seeds
Early blooming, 12-15 in. tall perennial produces scads of 2.5 in. snow white flowers with gold eyes, from late spring until frost. Great at front of borders or in pots. Snow Lady is the best performing, longest blooming, dwarf Shasta Daisy available from seed. An All-America Selections Winner. Winter hardy to zone 5.
---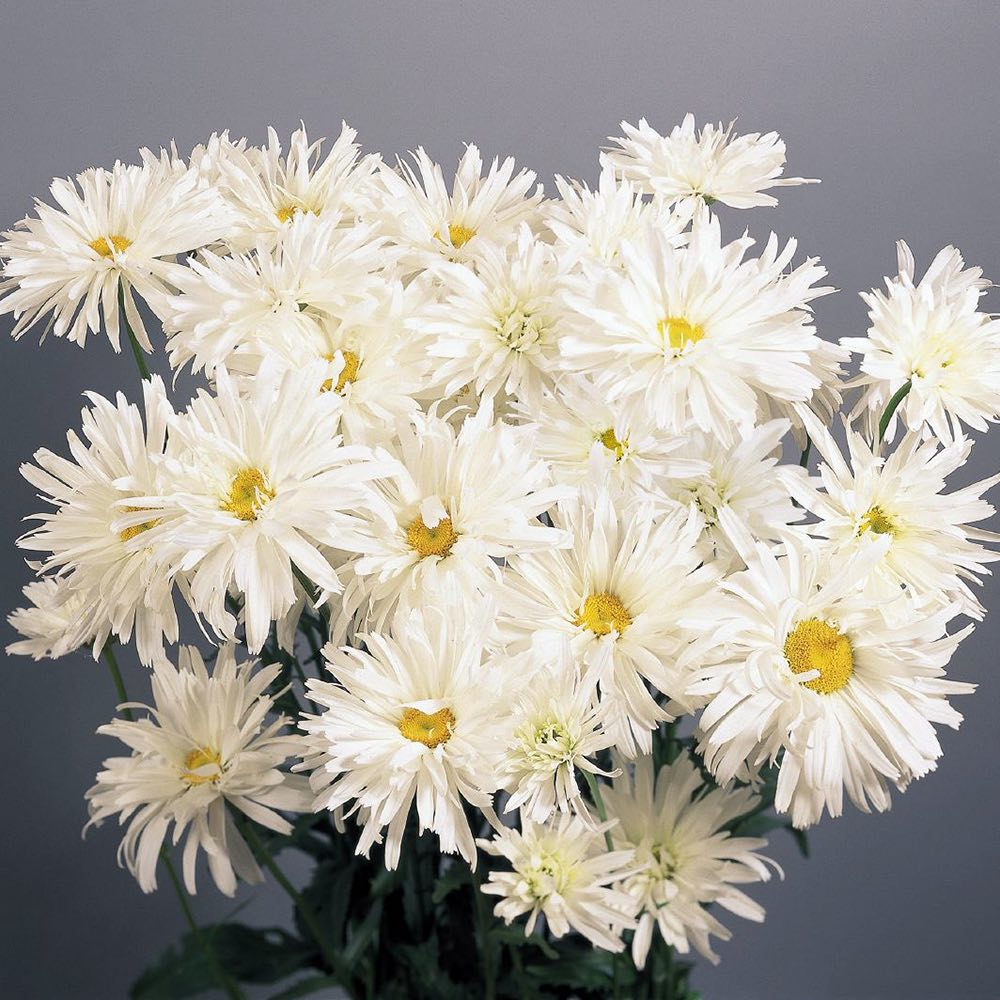 PR06257
CRAZY DAISY Shasta Daisy Seeds
Exceptional 2-3 in. white, frilly double white summer flowers on easy-to-grow 24-30 in. tall plants.
---
How to Plant and Grow Shasta Daisy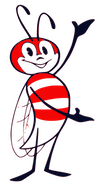 Plant Shasta Daisy Seeds: Sow in cell packs or flats, press into soil but do not cover. Needs light to germinate. Kept at 70° F., germination averages 14-21 days. Can direct sow (barely cover) in fall or spring, in groups of 3-4 seeds spaced 12-24 in. apart. Thin to the strongest plant.
Grow Shasta Daisy: The Shasta Daisy was introduced in 1901 by Santa Rosa, Ca. plantsman Luther Burbank. It is a quadruple hybrid of the Oxeye Daisy (Leucanthemum vulgare), the English Field Daisy (L. maximum), the Portuguese Field Daisy (L. lacustre), and the Japanese Field Daisy (Nipponanthemum nipponicum).