FotoFinish Series
The FotoFinish Series petunias are remarkably uniform in size, shape, and bloom time. Due to less day length sensitivity, the trumpet-shaped, 3 in. flowers begin to appear extra early in the season, in just 9-10 weeks from sowing. Mounded, densely-branched plants grow 10-14 in. tall and trail 24-36 in. wide.
Flashforward Series
Flashforward Series petunias need fewer daylight hours to initiate flowering, so they can bloom significantly earlier than many other petunias, in as little as 9-10 weeks from seed. Neat and tidy, heat and rain tolerant spreading plants make great subjects for mixed container plantings; Flashforward petunias grow 6-10 in. tall and 18-24 in. wide
Trilogy Series
Trilogy petunias smother each branch with an astounding quantity of large, rain-resistant, vibrant flowers for months, never getting bare in the center. You will delight in the beautiful spreading dome shape in the landscape (very few petunias can both mound and spread). Trilogy petunias flower continuously from late spring through frost. Round and tidy form is perfect for hanging baskets and pots. In beds, borders, or landscape, growth is 12-16 in. tall, densely spreading to 3 ft. across.
Success! Series
The Success! series flowers early: plants are in bloom 7 days earlier than other trailing petunias. Success! petunias are vigorous, free branching, and heavy blooming. They bring a long season of color into your landscapes, beds, containers, and hanging baskets. Growth is at first upright, plants then spread to form attractive 10-14 in. tall, 2½-3 ft. wide mounds.
Easy Wave Series
Somewhat more mounding and less spreading than the Wave series, growing to 8-12 in. tall and 2½-3 ft. wide. Easy Wave petunias are very long blooming, will produce 2¼ in. flowers from spring until frost. They are terrific trailing petunias for beds, containers or hanging baskets, and look great combined with Wave series petunias.
Wave Series
These superb performers grow quickly to 6-8 in. high and 3-4 ft. across. They are excellent heavy-blooming ground covers that are equally at home in containers or hanging baskets. Plants are extremely weather resistant, the 2½-3 in. blooms appear continuously even through heavy rains and mild frost.
Shock Wave Series
Shock Wave petunias are by far the earliest and longest blooming of the Wave type petunias. They are extremely heavy flowering: from mid-spring to early autumn they cloak themselves in dazzling, self-cleaning 1½-2 in. flowers. Plants grow to 7-10 in. tall, 30-36 in. wide. Shockwave petunias are low maintenance, tolerate heat, humidity and rain. Plants bounce back after rain faster than any other petunias. Shock Wave petunias are perfect for borders, foundations, hanging baskets, patio containers or pathways.
Tidal Wave Series
Larger flowers than the other Wave petunias, blooms reach 2½-4 in. across. When planted close together Tidal Wave petunias can be grown as low 1-2 ft. hedges, when spaced farther apart their habit is spreading, to 4 feet across.
Opera Supreme Series
Superb trailing annuals, Opera Supreme petunias grow to 6-10 in. high and spread 3½-4 ft. across. Their best feature is extremely heavy bloom, putting on a tremendous show all summer.
How to Plant and Grow Trailing Petunia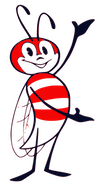 Plant Trailing Petunia Seeds: Sow seed in cell packs or flats, press into soil but do not cover. Needs light to germinate. Kept at 70-75°F., germination is in 7-21 days. Transplant into the garden 18-36 in. apart.
Grow Trailing Petunia: Full sun or part shade. In hot climates, part shade is preferred.