CARROT SEEDS
Daucus carota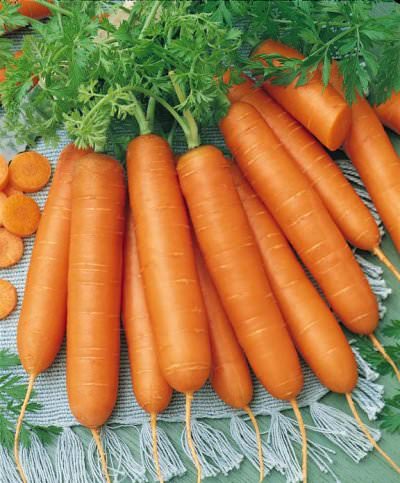 VG00049
BOLERO Carrot Seeds 73 days
For long-term storage these cylindrical 7-8 in. beauties are almost without peer. They are also excellent fresh, always sweet and crunchy, and have proved popular in fall specialty markets throughout the United States. Highly resistant to Alternaria blight and powdery mildew.
---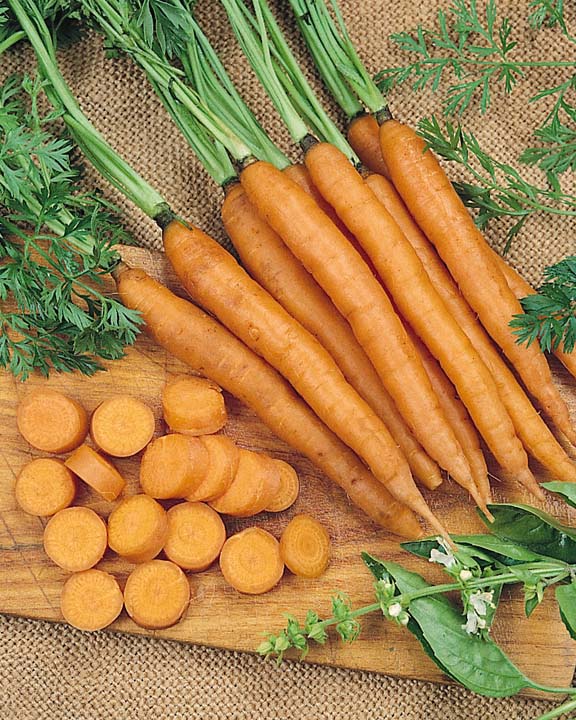 VG00053
MOKUM Carrot Seeds 54 days
This is an outstanding carrot for fresh eating or juicing. The crisp and tender roots are about 6 in. long, quite slender, and bursting with juice and sugar.
Sold out
---
How to Plant Carrot Seeds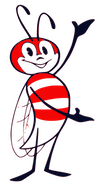 Plant carrot seed at 3-week intervals throughout the spring and summer and up to 2.5 months before the first hard fall frost. Kept at 65-75°F., germination is in 7-21 days. Make sure carrot planting beds are free of rocks and clumps of soil as they will retard growth or cause roots to split. Sow in furrows about 3 seeds per inch and thin to 3 in. apart.