LARKSPUR SEEDS
Rocket Larkspur
Consolida ajacis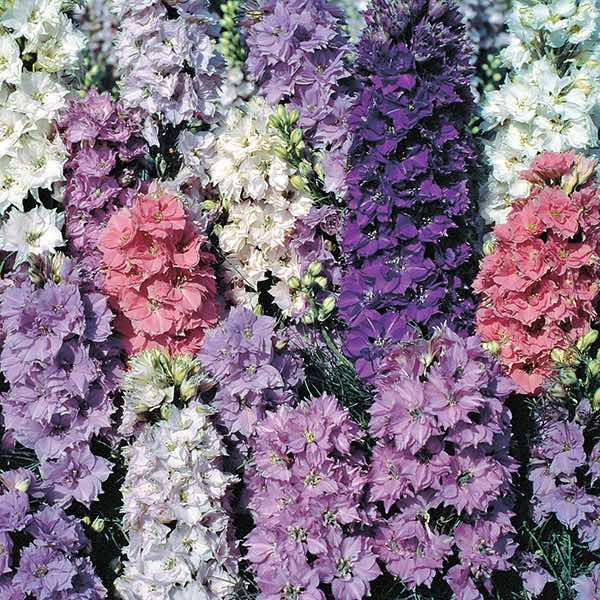 New
LRK0001
THE SEVEN DWARFS Larkspur Seeds
Add some fairytales to your containers and low borders with an enchanting new dwarf larkspur mix. Happy spikes of double flowers grow to just 8 to 10 in. tall. The Seven Dwarfs' colors include snow white, pink, rose, purple, blue, mauve, and grey.
---
GIANT IMPERIAL Larkspur Seeds
Giant Imperial larkspur are upright-growing plants with finely-cut, feathery foliage. Tall spikes of densely-set, 1-1½ in., double blooms appear in spring and early summer. Flowers are excellent in fresh cut or dried arrangements. Giant Imperial larkspur grow 3-5 ft. tall, look terrific at the back of borders, or along fence lines and walls.
AN02048
CHOICE MIX Larkspur Seeds
Flower colors include light blue, dark blue, carmine, lilac, pink, rose, salmon, and white.
---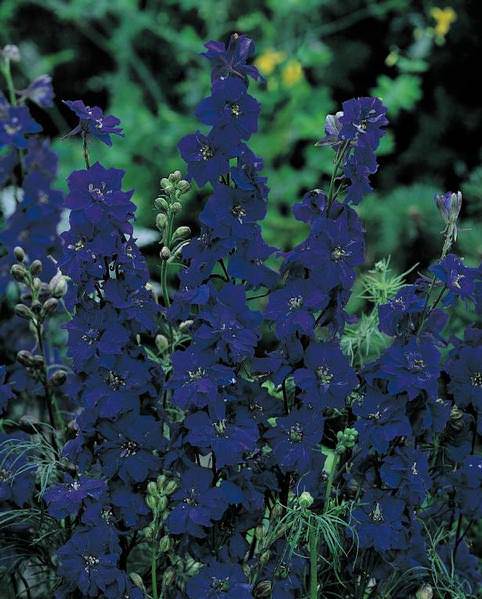 AN02046
BLUE SPIRE Larkspur Seeds
Rich dark-blue flower spikes.
---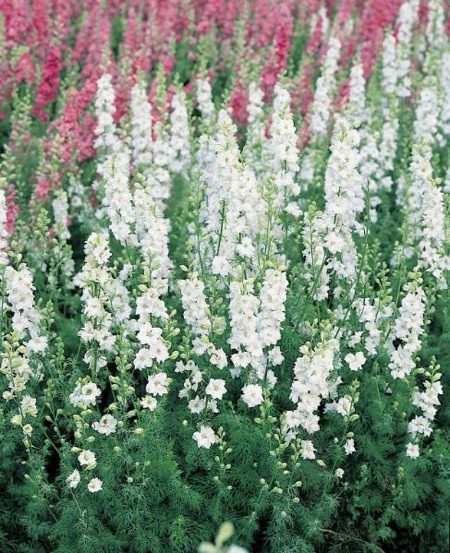 AN08031
WHITE KING Larkspur Seeds
Flowers the color of freshly fallen snow.
---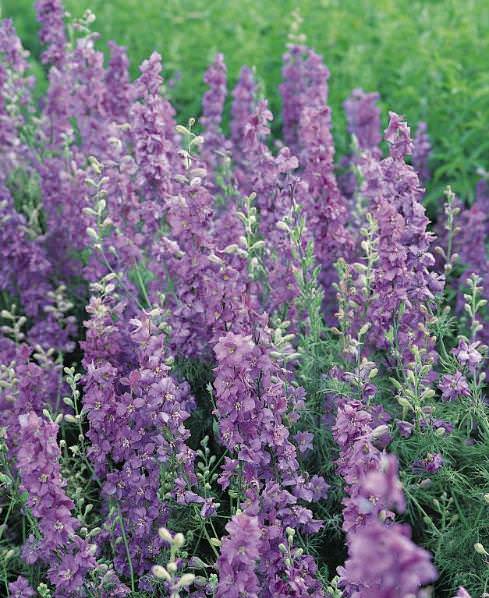 AN08030
LILAC KING Larkspur Seeds
Soft-lilac flowers.
---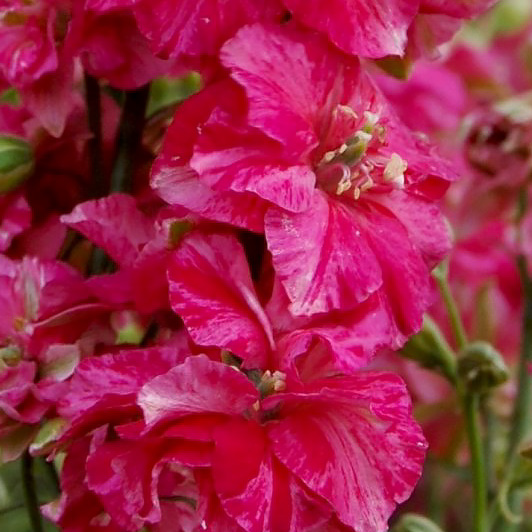 AN02096
CARMINE KING Larkspur Seeds
Rich carmine flowers on long, strong spikes.
---
Back to Top
How to Plant Larkspur Seeds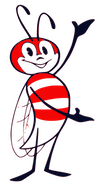 Spread larkspur seed on an evenly moist paper towel, fold and put inside a zip-lock bag and place in the refrigerator for 2 weeks. Remove, and immediately sow seeds in rows in prepared seed beds, cover lightly. Thin seedlings to 10-18 in. apart. Sow larkspur from fall to early spring. Seeds can be started in small, individual containers provided seedlings are not allowed to become root bound. Transplant with care. Larkspur seeds are easy to germinate in cool (55° F. or below) soil.