Nasturtium Seeds
a.k.a. Indian Cress
Tropaeolum majus
How to plant Nasturtium seeds
Nasturtiums are easy-to-grow plants perfect for edging paths, planting in beds or adding to containers. Long-spurred blossoms attract hummingbirds, young nasturtium leaves add delicious peppery flavor to salads. Nasturtiums are one of the best mild-weather annual flowers for your garden.
Troika Series
Troika nasturtiums are heavy blooming, with flowers held above handsome variegated foliage. Plants are semi-trailing, to 10-12 in. tall and 2-3 ft. wide. Both Troika Orange and Troika Cream nasturtiums are Fleuroselect Novelty Award winners.
How to Plant and Grow Nasturtium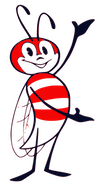 Nasturtium seeds are sown directly into the garden after all danger of frost ¾ in. deep, 4-6 in. apart. Thin seedlings to 8-12 in. apart for bush types, and 18-24 in. for trailing varieties. Can be started indoors in peat pots. Kept at 65° F., germination is in 7-14 days.