Sauce Tomato Seeds
a.k.a. Sauce, Paste and Drying Tomatoes
Solanum lycopersicum
How to plant Sauce Tomato seeds
Smallish, richly flavored, extra meaty tomatoes with little seed pulp. Depending on the variety they are perfect for sauces, pastes, purees, drying or fresh eating.
How to Plant and Grow Sauce Tomato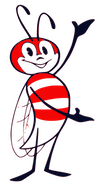 Sow seed in cell packs or flats, press into soil and lightly cover. Kept at 75-90°F., germination is in 8-15 days. Transplant into the garden 2-4 ft. apart after all danger of frost. Cage or stake for best results.