Vintage Series
Sturdy, well-branched, 15-20 in. tall plants. They produce an abundance of early, bright, fragrant flowers that are excellent for cutting. Up to 60% of the plants will have fully double blooms. Vintage series stock prefers cool growing conditions. In cold winter areas plant in earliest spring. Where winters are mild, set out plants in early fall. Bloom begins in winter or early spring.
How to Plant and Grow Stock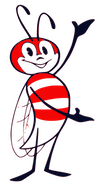 Plant Stock Seeds: Sow stock seed in cell packs or flats, press into soil and barely cover. Needs light to germinate. Kept at 60-65° F., germination is in 7-21 days. Transplant stock seedlings into the garden 8 in. apart.
Grow Stock: Stock prefers temperatures below 80° F. and moist, well-drained soil. Can be grown as a fall-spring annual in climates with little frost. Vintage series stocks are superb, fragrant cut flowers. Flowers attract bees and butterflies. Plants are deer resistant.