BLACKBERRY LILY SEEDS
Leopard Flower
Iris domestica syn. Belamcanda chinensis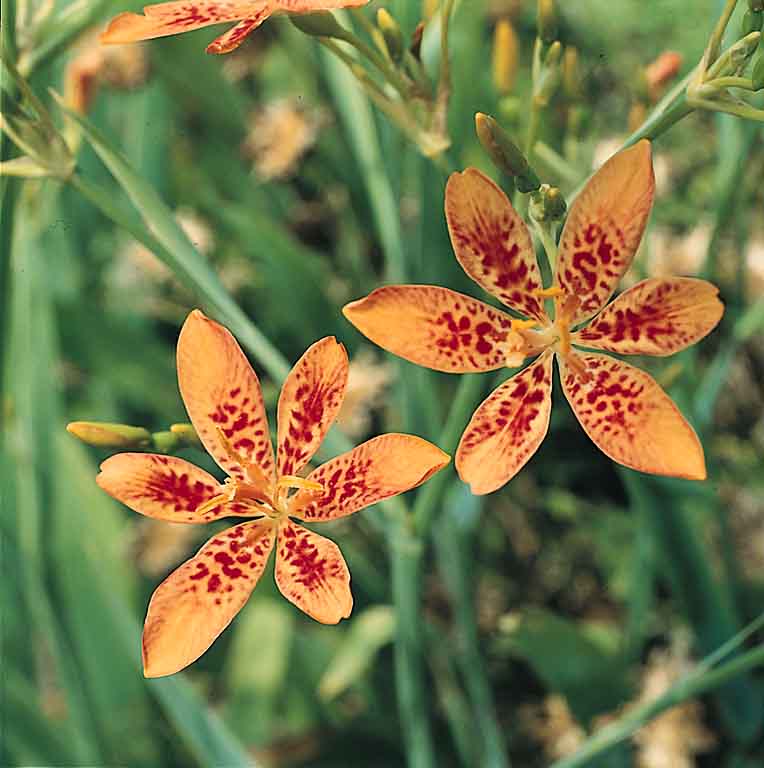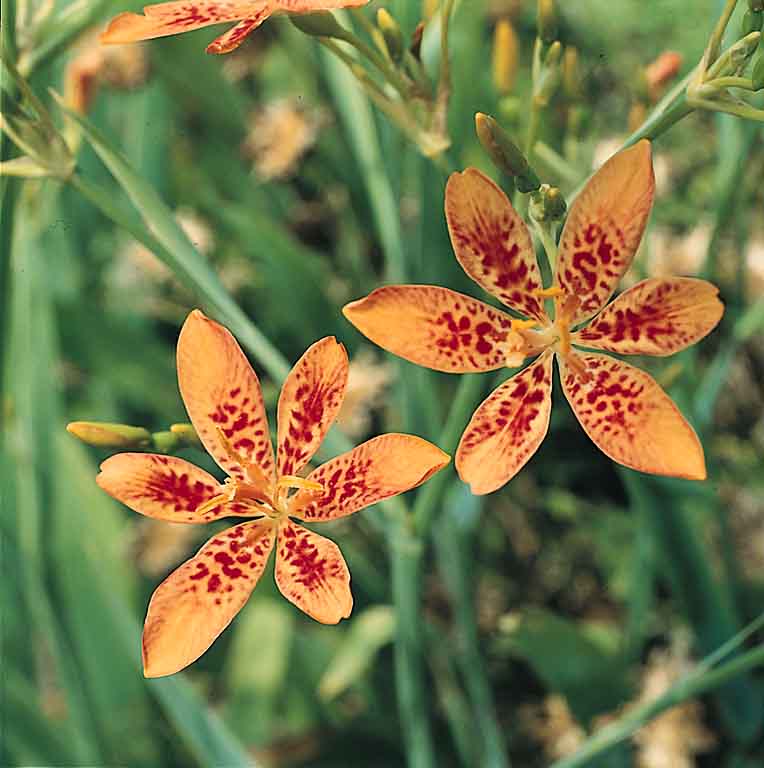 PR00751
FREC­KLE FACE Black­berry Lily Seeds
This easy to grow, first year flowering perennial has sword-shaped leaves and beautiful, 2 in., freckled, golden-orange flowers. Shiny black seed clusters resembling blackberries follow the flowers.
Both flowers and seed clusters are superb for cutting. Freckle Face Blackberry Lily flowers over a long period in August and September. Plants grow 1-2 ft. tall. Winter hardy to zone 5.
10 large seeds - $3.99
Qty:
---
How to Plant and Grow Blackberry Lily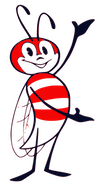 Plant Blackberry Lily Seeds: Sow seeds in cell packs or flats, cover with ¼ in. of soil. Darkness will aid germination. Kept at 70°F., germination is uneven over 21-60 days. Transfer into 3 in. pots once the seedlings are large enough to handle. Grow on for approximately 6 weeks, then transplant into the garden 1 ft. apart.
Grow Blackberry Lily: Plants prefer full sun or part shade, regular water and well-drained soil. Excellent cut flowers. Seed capsules are handsome, unique additions to flower arrangements. Plants are deer resistant, and will bloom the first year.