Lavender Seeds
Lavandula angustifolia, L. stoechas
How to plant Lavender seeds
Lavender flowers attract bees and butterflies. Foliage and flowers are fragrant. The drought and deer resistant plants provide choice cut flowers for your fresh or dried arrangements.
English Lavender
Lavandula angustifolia
Spanish Lavender
Lavandula stoechas
How to Plant and Grow Lavender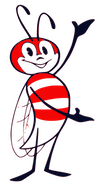 Sow lavender seed in clean cell packs or flats, use a packaged sterilized soilless mix. Seedlings could dampen-off otherwise. Press seed into soil. Do not cover, needs light to germinate. Do not use a humidity dome. Kept at 65°F., germination is in 2-3 weeks. Transplant seedlings into the garden 12-18 in. apart.