LAVENDER SEEDS
Lavandula angustifolia, L. stoechas
Lavender flowers attract bees and butterflies. Foliage and flowers are fragrant. The drought and deer resistant plants provide choice cut flowers for your fresh or dried arrangements.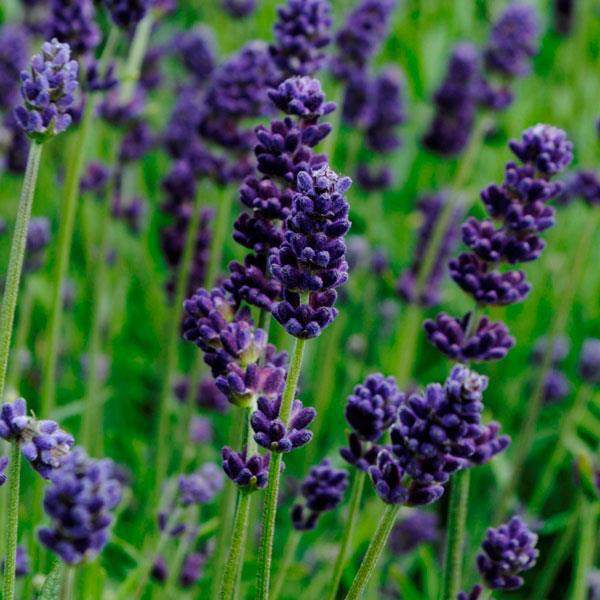 New
LVN0002
LAVANCE DEEP PURPLE English Lavender Seeds
Dwarf, bushy, well-branched 12 in. plants, covered in masses of fragrant, intensely colored, deepest purple-blue flowers all summer long. Evergreen silvery-green foliage. Blooms the first year from seed. Flower spikes are excellent for cutting, one of best lavenders for drying. Lavance Deep Purple produces superb perfumes and potpourris. Use in containers, on dry slopes, for edging, or in mixed borders. Winter Hardy to zone 5.
---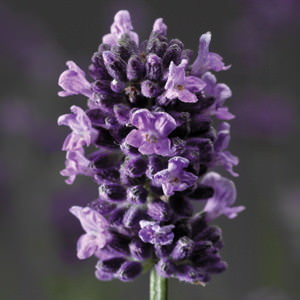 PR11498
BLUE SCENT English Lavender Seeds
Blue Scent lavender plants are vigorous and branching to 12-16 in. tall. Plants bloom the first year, and with a denser growth habit than most lavenders. Plants are long-blooming, the fragrant deep violet-blue flowers appear on long stems from late spring through summer. Winter hardy to -17°F. (USDA zone 5b).
---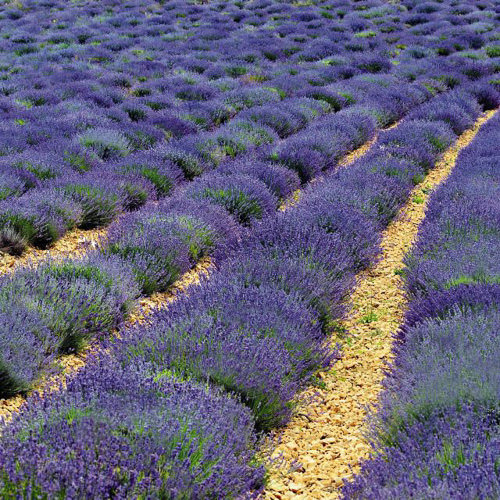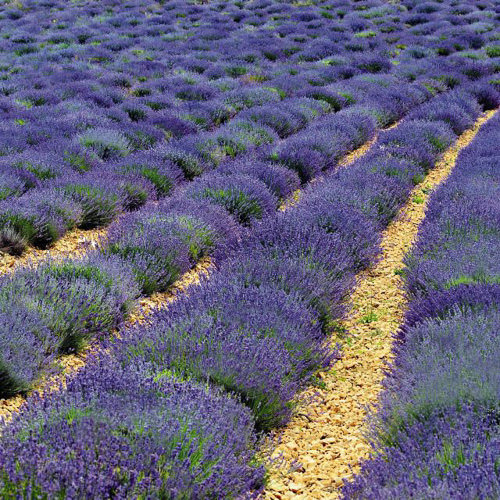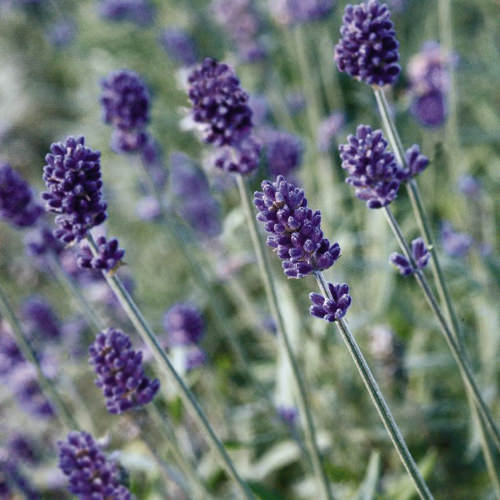 PR01880
VINCENZA BLUE English Lavender Seeds
Vincenza Blue lavender is fragrant, free flowering and heat and drought tolerant. Plants bloom the first year, flowering throughout the summer. Vincenza Blue's large, deep blue flower spikes and fragrant foliage make it an especially fine lavender for patio containers.
Because plants bloom uniformly, mass plantings of Vincenza Blue Lavender are stunning. Plants grow 16-18 in. tall. Winter hardy to zone 5.
---
PR00928
HIDCOTE SUP­ERIOR English Lavender Seeds
Hidcote Superior lavender is a compact, heavy blooming 16 in. tall perennial, with scented silver-gray leaves and fragrant, deep violet blue summer flowers. Most often seen as a small hedge or as and edging plant. Can thrive in containers where the fragrant flowers and aroma can be most appreciated. Hidcote Superior lavender is more consistent in size and color than Hidcote Blue. Winter hardy to zone 5. Grow with Tango agastache, bronze fennel, Goblin gayfeather, and Blue Glow globe thistle.
---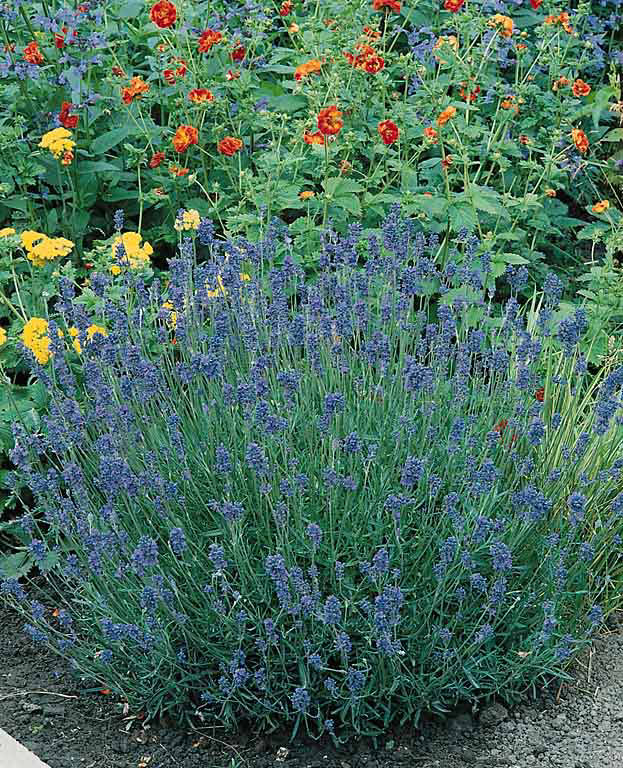 PR00931
MUN­STEAD English Lavender Seeds
Munstead is a compact, bushy 18 in. perennial lavender that produces huge amounts of fragrant lavender-blue flowers, often in the first year. It is an outstanding lavender for drying. Plants are winter hardy to zone 6.
---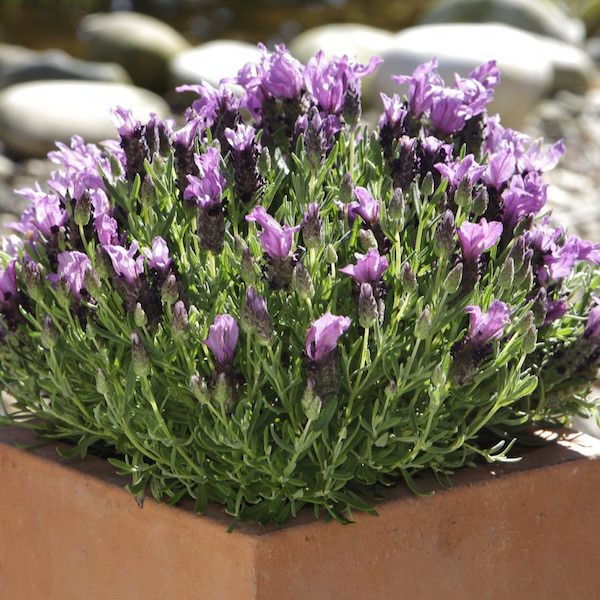 New
LVN0001
BANDERA PURPLE Spanish Lavender Seeds Lavandula stoechas
Purple flowers completely cover this branching, mounding, heavy-flowering 9 in. tall, 12 in wide Spanish lavender. Easy-to-grow-plants are long blooming, self cleaning, with no splitting at the center. Flowers first appear in late spring or early summer. When the first flush of flowers is complete, plants will reliably repeat bloom. Grow in containers or use as an edging plant. Winter hardy to zone 7, Bandera Purple Spanish lavender flowers the first year and can be grown as an annual everywhere.
---
ELLA­GANCE SERIES English Lavender Seeds Lavandula angustifolia
These sensational new lavenders bloom the first year, show incredible uniformity and produce scads of fragrant flower spikes from July to September. Butterflies love them! The compact, bushy, branching plants grow to 12-14 in. tall and are dynamite in containers or borders. Winter hardy to zone 5.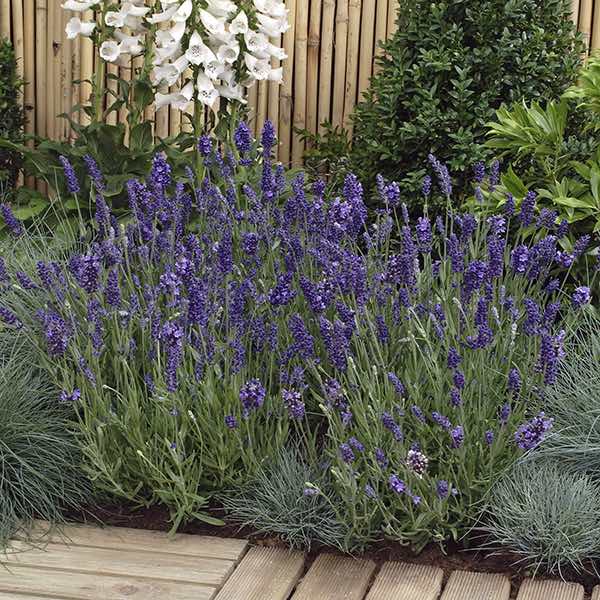 PR09537
ELLA­GANCE PURPLE English Lavender Seeds
Intense purple-blue flowers. Plants are extremely free blooming. A Fleuroselect Gold Medal winner (Europe's top prize).
---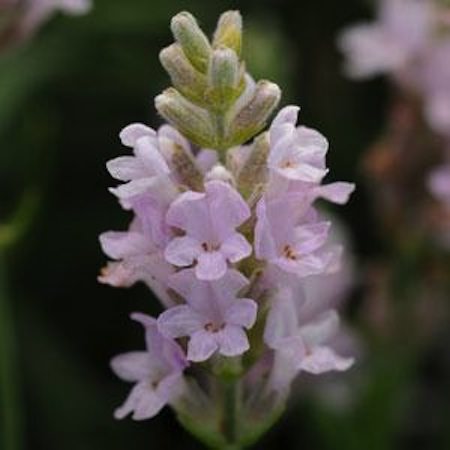 PR09551
ELLA­GANCE PINK English Lavender Seeds
Fragrant, luminous pink flowers on free blooming plants.
---
Back to Top
How to Plant Lavender Seeds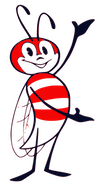 Sow lavender seed in clean cell packs or flats, use a packaged sterilized soilless mix. Seedlings could dampen-off otherwise. Press seed into soil. Do not cover, needs light to germinate. Do not use a humidity dome. Kept at 65°F., germination is in 2-3 weeks. Transplant seedlings into the garden 12-18 in. apart.