Sibella Series
Sibella silene has a beautifully cascading habit, covering itself with a slew of lacy, .75 in. flowers with 5 notched petals in spring and summer. Airy, mounded plants with shiny silver-green leaves grow 12 in. tall and trail to 24 in. wide. Stunning when cascading out of hanging baskets and other garden containers, Sibella silene also excels as a seasonal small-scale ground cover. Sibella silene flowers are self-cleaning; no deadheading needed.
How to Plant and Grow Silene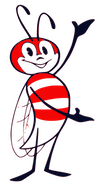 Sow seeds in cell packs or flats, press into soil and barely cover. Light aids in germination. Kept at 68-70° F, germination is in 7-14 days. Transplant seedlings into the garden 12-18 inches apart after all danger of frost.