SALVIA SEEDS
Scarlet Sage, Gentian Sage, Mealy-cup Sage
Salvia coccinea, S. patens, S. farinacea, S. splendens
SUMMER JEWEL SERIES Scarlet Sage Salvia coccinea
Neat and heavy blooming 20 in. tall plants produce spikes of brilliant white, red, or pastel pink flowers continuously from spring until fall. All flower colors are hummingbird magnets. Blooms appear two weeks earlier, and hold better in wind and rain, than other salvias of this type. Flowering begins in as little as 50 days from seed. Summer Jewel salvias produce highly uniform plants, which are excellent in containers, beds, or mixed borders.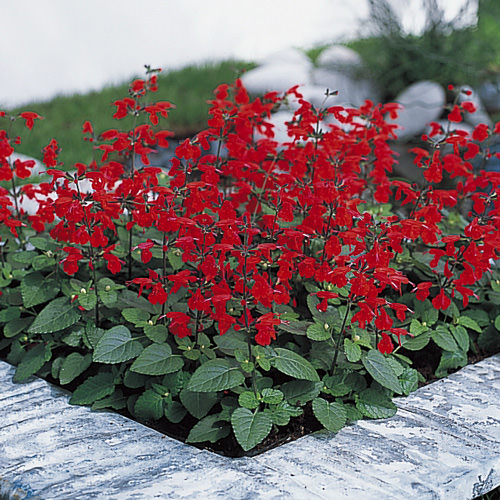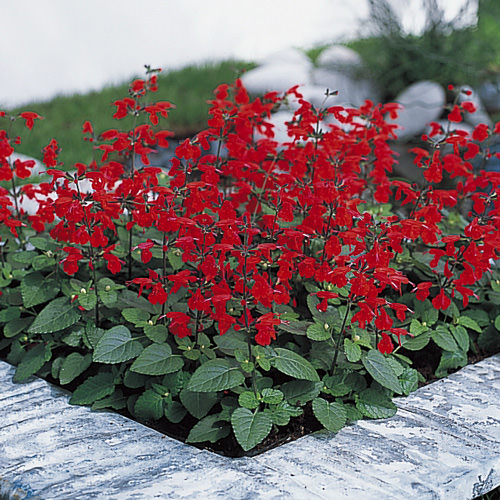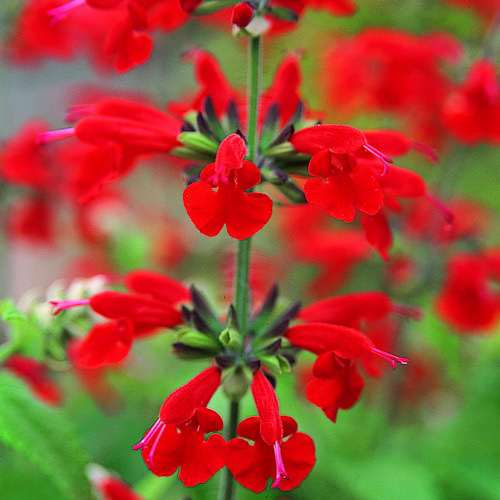 AN01701
SUMMER JEWEL RED Scarlet Sage Seeds
Brilliant red flowers nourish hummingbirds for many months. An All-America Selections Award Winner.
---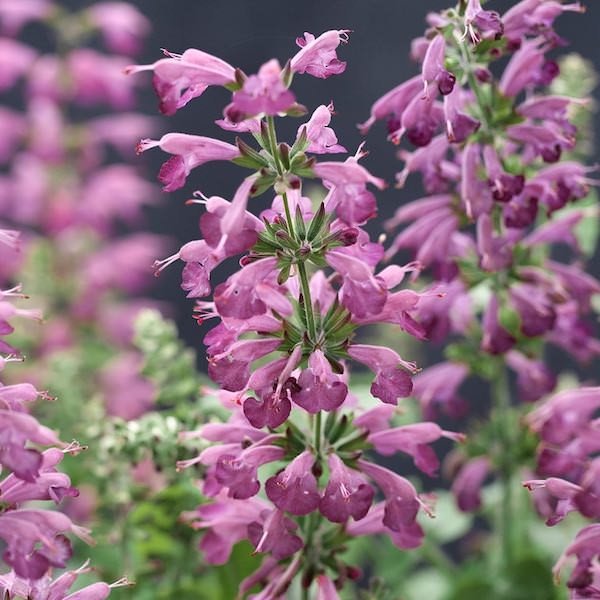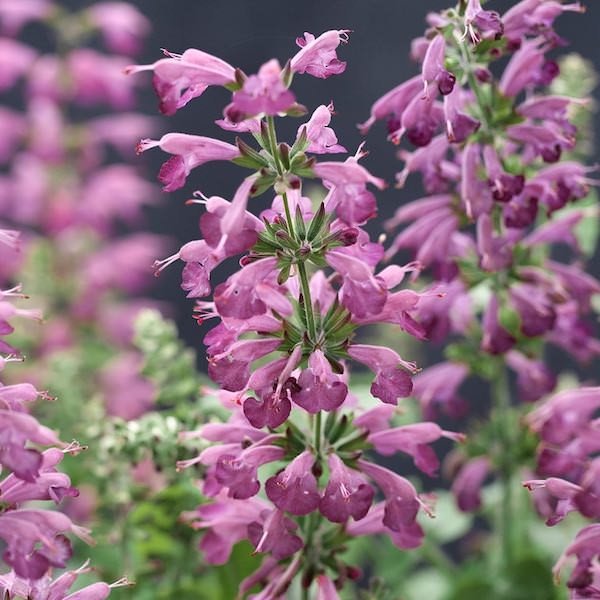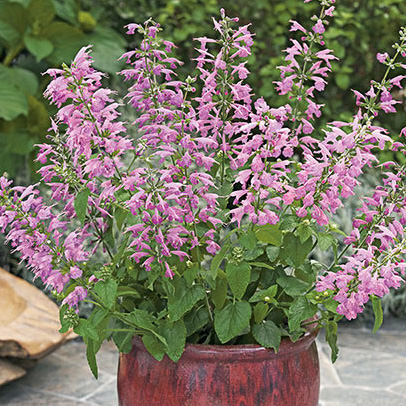 New
AN17005
SUMMER JEWEL LAVENDER Scarlet Sage Seeds
Soft lavender purple blooms on easy-to-grow, early-blooming, 20 in. tall plants. A 2016 All-America Selections Award Winner.
---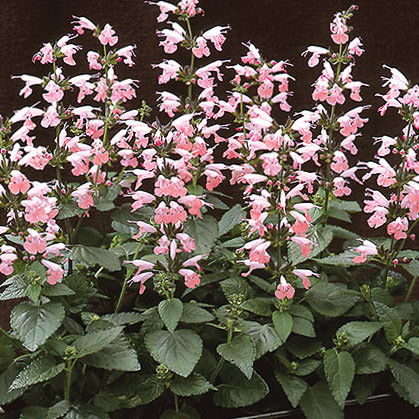 AN01702
SUMMER JEWEL PINK Scarlet Sage Seeds
Nectar-rich, pastel-pink flowers are hummingbird magnets. An All-America Selections Award Winner.
---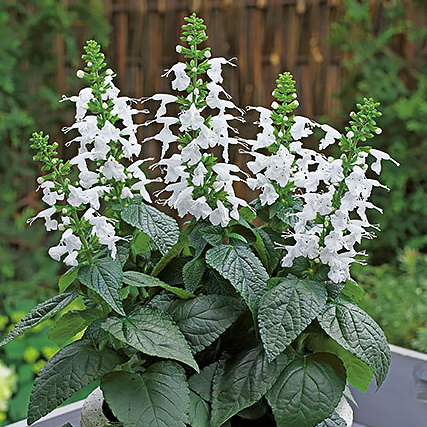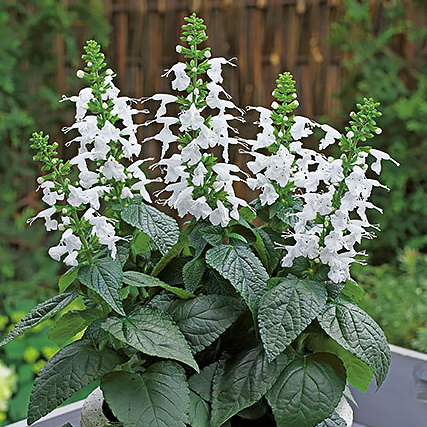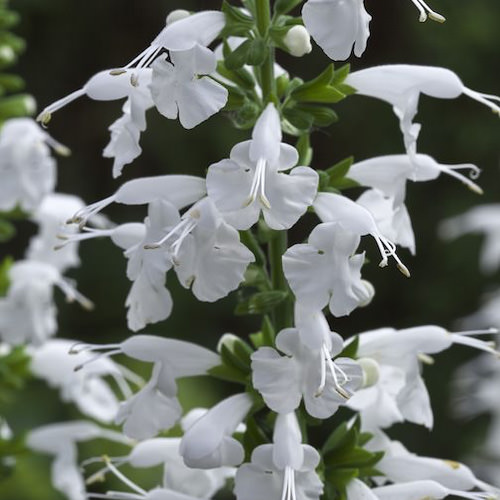 AN15159
SUMMER JEWEL WHITE Scarlet Sage Seeds
Summer Jewel White blooms two weeks earlier than other white salvias of this type, with the compact growing, heavy blooming, hummingbird attracting qualities typical of this extraordinary series. A 2015 All-America Selections Award Winner.
---
HUMMINGBIRD SERIES Scarlet Sage Seeds Salvia coccinea
Easy to grow bushy, 2-3 ft. tall, heavy-flowering plants produce brilliant trumpet flowers that hummingbirds love! They flower from spring through fall and show remarkable heat tolerance.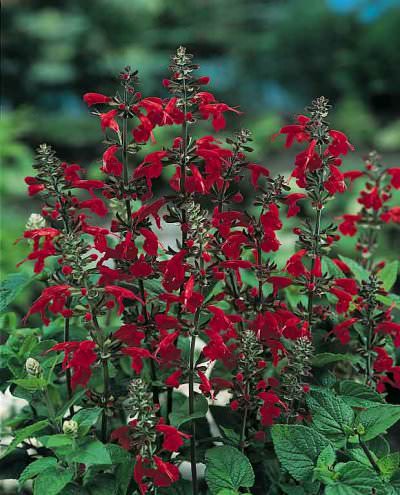 AN09188
HUMMINGBIRD FOREST FIRE Scarlet Sage Seeds
Brilliant red flowers with dark sepals. Forest Fire saliva is an improved version of Humingbird Lady in Red, with darker stems and richer flower color.
---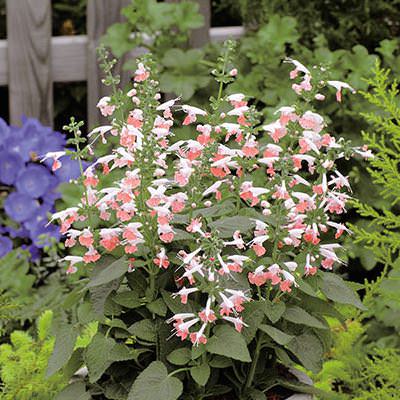 AN00389
HUMMINGBIRD CORAL NYMPH Scarlet Sage Seeds
Salmon and white bicolor flowers. A Fleuroselect Novelty Award winner.
---
GENTIAN SAGE Salvia patens
Gentian Sage produces brilliant gentian blue, hooded blooms over a long summer and fall season. Spreads slowly by tuberous roots. Perennial in zones 8 and above, can be grown as an annuals anywhere - and roots can be dug and stored over winter like dahlias. Easy to grow.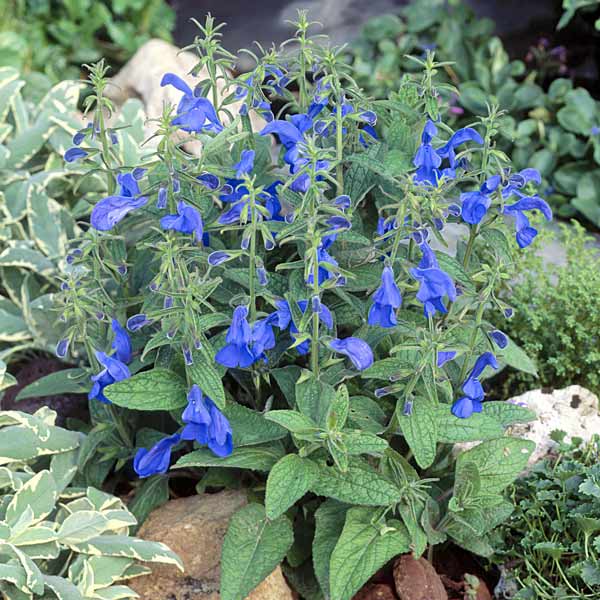 AN10602
PATIO DEEP BLUE Gentian Sage Seeds
Compact, base branching, 1 ft. tall plants flower within 12-14 weeks of sowing, produce deep blue flowers all summer and into fall. An outstanding performer, with uniformity comparable to the best cutting grown varieties.
---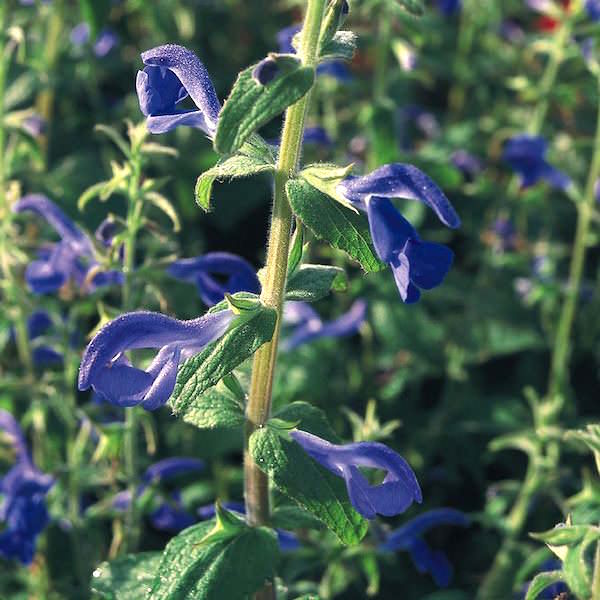 AN05120
BLUE ANGEL Gentian Sage Seeds
Produces brilliant gentian blue hooded blooms on 6-15 in. spikes over a long summer and fall season. Grows 24-36 in. tall.
---
MEALY-CUP SAGE Salvia farinacea
These fast growing, 14-18 in. tall plants flower from late spring until frost. Butterflies love them! Plants thrive in both heat and humidity, tolerate drought, and are virtually pest free. Stunning when massed, excellent in containers, and will provide a wealth of cut flowers, fresh or dried.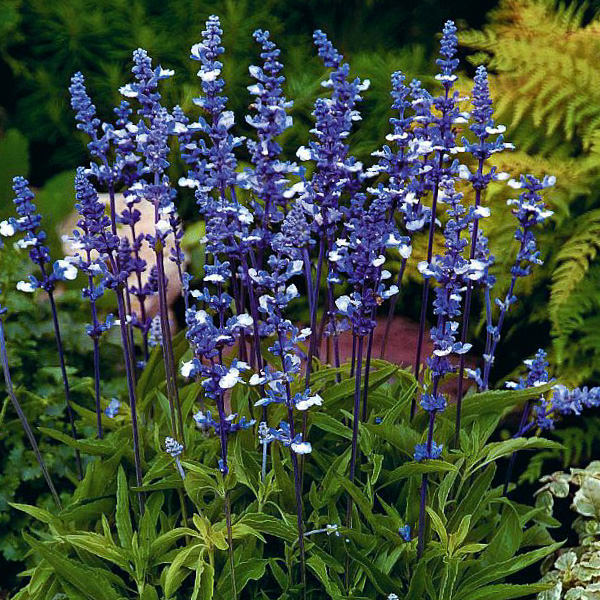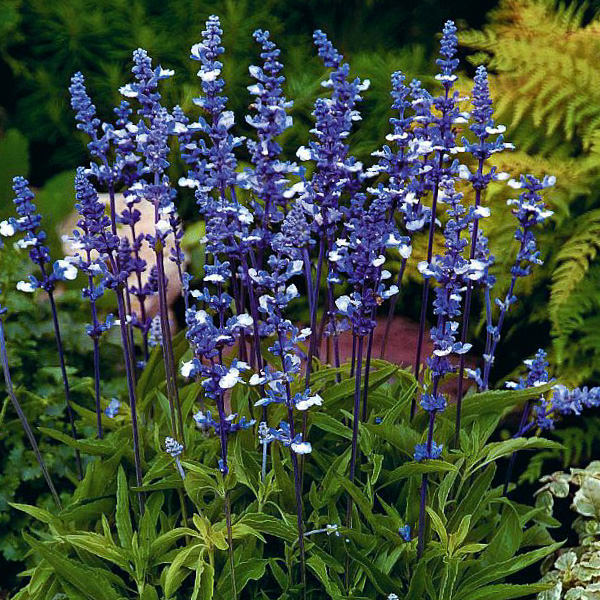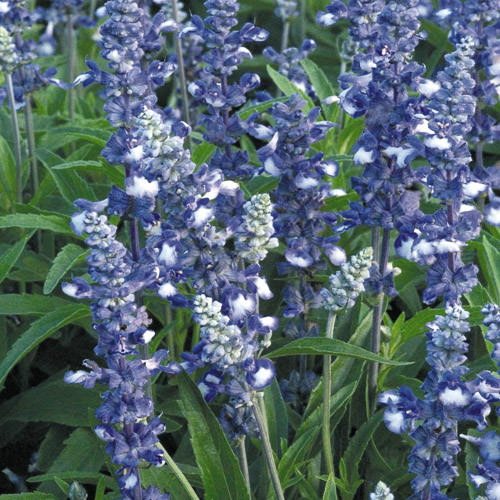 AN01705
FAIRY QUEEN Mealy-Cup Sage Seeds
Extraordinarily heavy flowering, neat and bushy plants produce extra long, 10 in. spikes of rich, dark blue and white bicolor flowers.
---
SALVIA SPLENDENS Salvia splendens
New
AN17981
HEAT ELITE MOJAVE RED IMPROVED Salvia Seeds
Salvia Heat Elite Mojave Red Improved is a vigorous, uniform, compact and branching summer annual to 18-20 in. tall. Showy flaming-red flower stalks cover the easy-to-grow plants all summer. Flowers do not require deadheading, and plants will tolerate both extreme heat and high humidity.
Salvia Heat Elite Mojave Red Improved has received numerous accolades and awards. The Trial Gardens at University of Georgia gave it their prestigious Classic City Garden Award. The Colorado State Trial Gardens recognized Salvia Heat Elite Mojave Improved as the best Salvia splendens.
---
Back to Top
How to Plant Salvia Seeds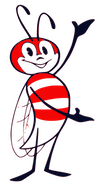 Sow salvia seeds in cell packs or flats, press into soil but do not cover. Needs light to germinate. Kept at 75°F., germination is in 14-21 days. Transplant seedlings into the garden 12-18 in. apart.