ONION SEEDS
Allium cepa, A. fistulosum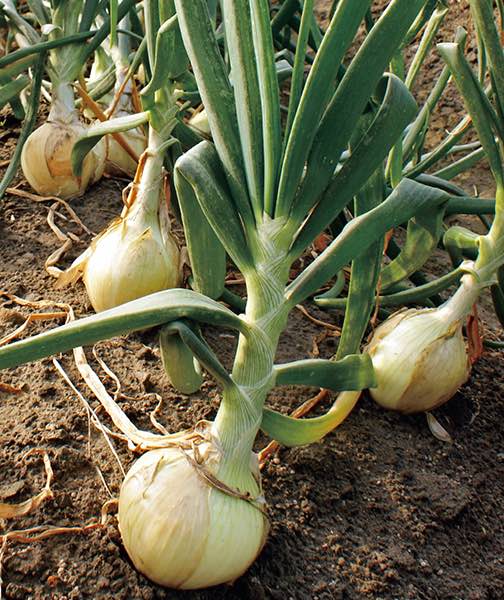 VG00349
WALLA WALLA Sweet Onion Seeds Allium cepa, (OP), 105 days
Organically grown. Walla Walla sweet onions have their origins in Corsica, brought to Washington's Walla Walla Valley by a French immigrant named Peter Pieri, where he perfected the extra large, extra sweet, yellow-skinned onions available today. Ideally suited to the Pacific Northwest climate; thrives in any region with mild summers. Walla Walla is the state vegetable of Washington. For hot summer climates, try Texas 1015Y.
---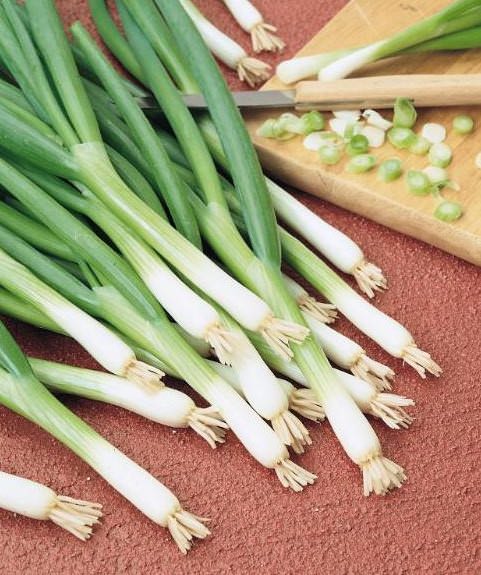 VG00348
EVER­GREEN WHITE BUN­CHING Onion Seeds Allium fistulosum, (OP), 65-120 days
A superb bunching onion that, instead of a bulb, produces generous clusters of 12 to 16 in. tall slender white stalks with edible bright green tops. Evergreen White is very cold hardy and can be planted in the fall and overwintered, or early spring planted for late spring/early summer harvest. Wonderful sliced on baked potatoes and in salads, or grilled on the barbeque.
---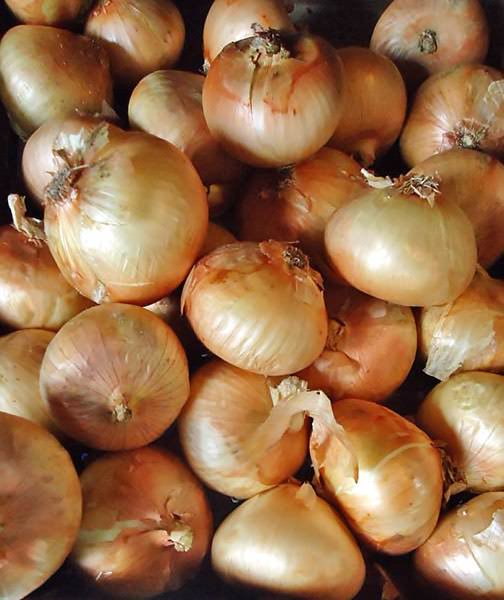 VG00350
TEXAS 1015Y Sweet Onion Seeds Allium cepa, (OP), 110 days
Organically grown. Painstakingly developed in the 80s by Leonard Pike at Texas A&M University, and named for their ideal October 15 planting date in Texas, this flattened, yellow-skinned onion with rounded shoulders is perfect for hot summer climates.
Texas 1015Y is unusually mild and sweet, disease-resistant, good for storage when cured, and can weight over 1 pound. If you live in a northern climate, try Walla Walla.
Sold out
---
How to Plant and Harvest Onion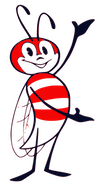 Plant Onion Seeds: Direct sow ½ in. deep, 2-4 seeds per inch, in rows 12-24 in. apart. Kept at 55-75°F., germination is in 7 to 15 days. Sweet Onions: Thin to 2 to 4 in. between plants. Bunching Onions: Thinning is not necessary unless you want an extra large diameter.
Harvest Sweet Onion: When stalks begin to fall over, pull onions out of the ground and sun dry for several days, then store in a cool, dry, dark location.
Harvest Bunching Onion: Bunching onions store very well in the ground, and can be harvested as needed over a long period.