GARLIC CHIVES SEEDS
Oriental Garlic, Chinese Chives
Allium tuberosum
HR00047
GARLIC CHIVES Seeds
Garlic chives have narrow, flat, gray-green leaves to 1 ft. long. White blossoms appear in great profusion in summer, are excellent cut-flowers for fresh or dried arrangements. Both the leaves and edible flowers carry a pronounced garlic flavor, add zest to salads, stir-fries, rice, and noodles. Perennial. Packet is 1 gram, about 250 seeds.
---
How to Plant Garlic Chives Seeds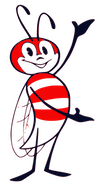 Sow garlic chives in cell packs or flats, 6-8 weeks before last frost. Kept at 65-70°F., germination is in 7 to 14 days. Transplant garlic chives seedlings 6-8 in. apart, in rows 18 in. apart. Or, direct sow ¼ in. deep as soon as soil warms, 1-2 seeds per inch. Thin to 2-3 plants every 6-8 inches.