Compact Vinca
Heat-loving annual flowers grow 8-16 in. tall. Long summer and fall bloom season. Bright colors for your containers and borders.
Trailing Vinca
Bloom early in your garden and continue to flower until frost. Grow 5-8 in. tall, spread 2½-3 ft. across. Cascade from hanging baskets, and/or create sizzling carpets of color.
How to Plant and Grow Vinca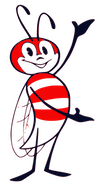 Plant Vinca Seeds: Sow Vinca seed indoors 10-12 weeks before your last frost. Starting your seeds later is fine. Use individual cells or flats. Press into soil and lightly cover. Vinca seeds need darkness to germinate. Cover flat with newspaper or place inside black plastic trash bag. Keep out of direct sun. Kept at 75-80°F., germination is in 10-21 days. After seeds germinate provide strong direct light. When plants have 3-4 true leaves transplant into 2-3 in. containers. Place Vinca seedlings into the garden 12 in. apart when soil and air temperatures are consistently above 65°F.
Grow Vinca: Direct sowing Vinca seeds is not recommended. Give plants full sun. In southwest desert climates and the hottest regions of the deep south, afternoon shade is preferred. Vinca plants grow best in well-drained soil with average to low fertility. and tolerate drought, and high heat. In hot, humid climates 'Cora,' and 'Solar' vincas perform best. Flowers drop cleanly, no deadheading needed. Vinca plants are deer and rabbit resistant. Vinca flowers attract butterflies.