PENSTEMON SEEDS
Beardtongue
Penstemon barbatus, P. digitalis, P. hartwegii, P. x mexicali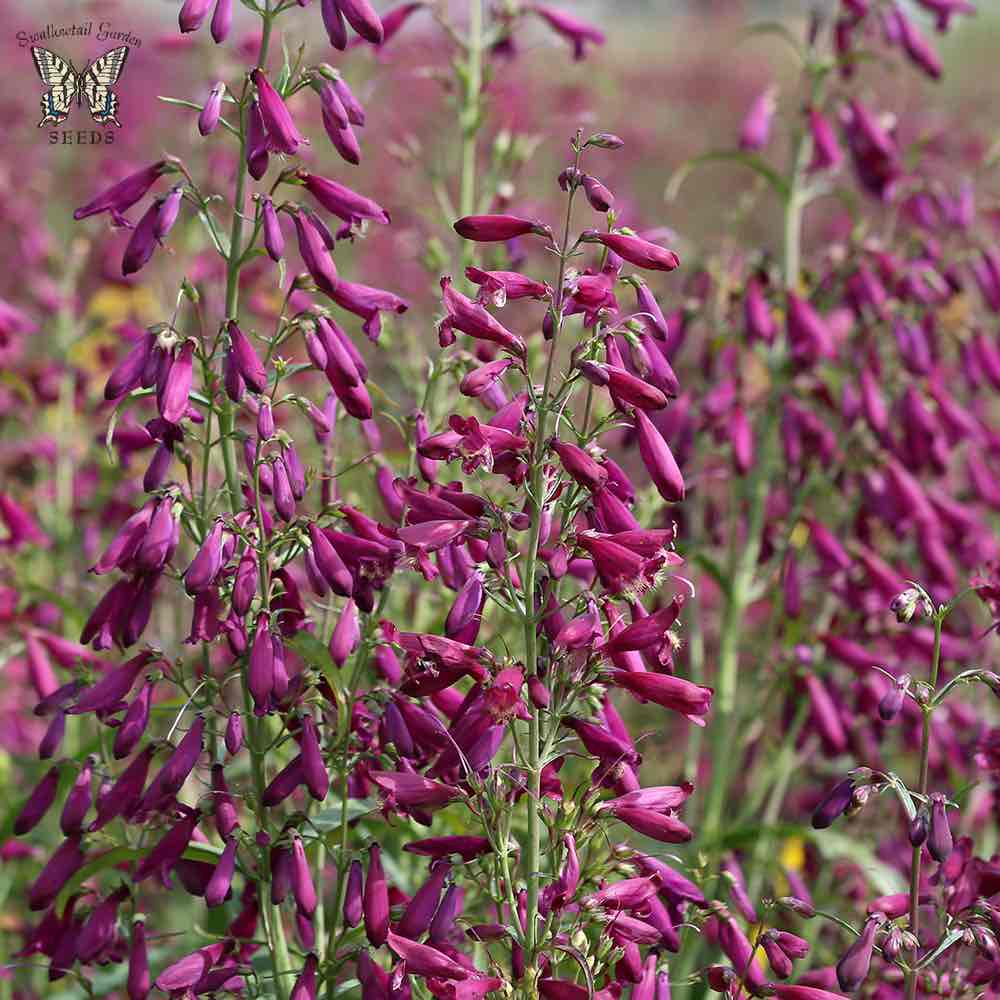 New for 2018
PEN0002
TWIZZLE PURPLE Penstemon Seeds Penstemon barbatus syn. Chelone barbata
A 2017 All-America Selections Winner. Brilliant deep purple 1-1½ in. bell-shaped flowers held on remarkably long, strong and slender, 2 to 3 ft. stems. Blooms attract hummingbirds and are excellent cut flowers.
The vigorous, well-branched plants bloom the first year, flower from June to September, and are beautiful in beds, borders, and containers. Twizzle Purple penstemon is a winter hardy perennial to zone 5, which can be grown as an annual everywhere.
---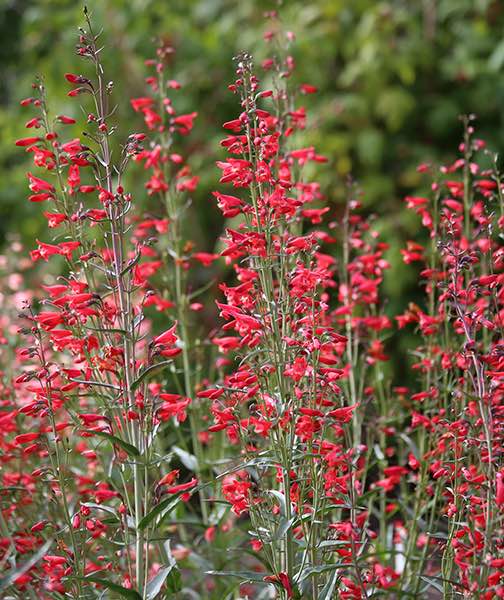 PEN0001
TWIZZLE SCARLET Penstemon Seeds Penstemon barbatus syn. Chelone barbata
A 2017 Fleuroselect Gold Medal winner (Europe's top prize). Twizzle Scarlet produces long, strong, slender 2 to 3 ft. stems covered in small, vivid scarlet bell-shaped flowers. Blooms attract hummingbirds, make striking cut flowers.
Twizzle Scarlet penstemon a first-year flowering perennial, blooming June to September, and is a beautiful addition to your beds, borders, and containers. A winter hardy perennial to zone 5, and can be grown as an annual everywhere.
---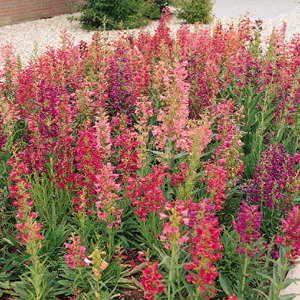 PR09556
RONDO Penstemon Seeds Penstemon barbatus var. praecox f. Nanus, syn. Chelone barbata var. praecox f. Nanus
Rondo is a vibrant mix of penstemons with pink, red, and violet flowers. These 16 in. tall evergreen perennials bloom from July to September. Rondo penstemon flowers the first year when started early. Winter hardy to zone 3.
---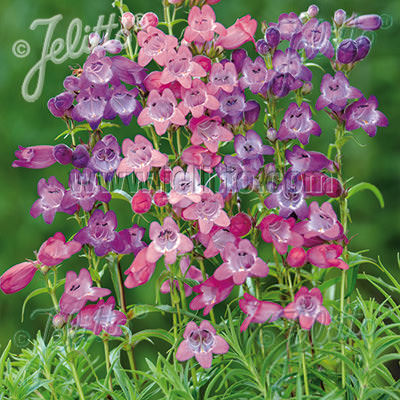 PR01759
SUN­BURST COLOURS Penstemon SeedsPenstemon x mexicale
Sunburst Colours penstemon produces flowers in riotous shades of pink, red, lavender, and purple. Most flowers will have white throats. The radiant flowers appear in early summer and continue to bloom into early fall. Foliage is glossy, narrow and attractive. Sunburst Colours penstemon is a first-year flowering, heavy-blooming 1.5 to 2 ft. tall perennial.
Plants are low maintenance, will tolerate both heat and humidity. Performance is outstanding when massed in the landscape, or mixed into borders and containers. Winter hardy to zone 5. Grow Sunburst Colours penstemon with Globetrotter agastache, Sterntaler coreopsis and Magnus Superior Echinacea.
---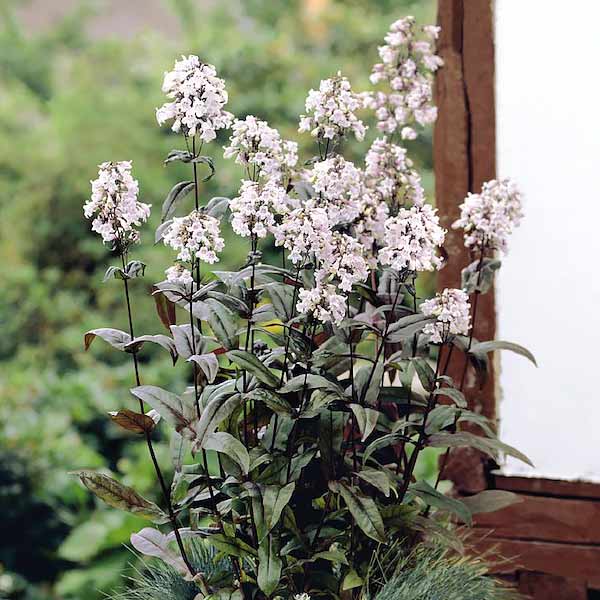 PR07067
MYSTICA Penstemon Seeds Penstemon digitalis
Many spikes of large, soft lavender-pink summer flowers. Blooms are butterfly and hummingbird magnets, and superb cut flowers. Foliage is green in spring, morphs into bronze and red shades during summer and fall. Best leaf color seen when plants are grown in full sun.
Mystica penstemon is an easy-to-grow, drought-tolerant, first-year blooming 3 ft. tall perennial. Winter hardy to zone 3. Grow Mystica penstemon with Milkmaid butterfly weed, Sterntaler coreopsis, Amber Wheels gaillardia, and Indian Spring Mix hollyhock.
---
Back to Top
How to Plant and Grow Penstemon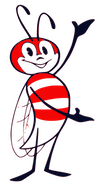 Plant Penstemon Seeds:
Sow penstemon seed in cell packs or flats, press into soil, and barely cover. Kept at 60-70° F., germination in 14 to 30 days.
Grow Penstemon:
Penstemons prefer full sun, part sun in hottest climates. Plants need little to moderate water once established. Avoid overly fertile soil. Flowers attract butterflies and hummingbirds. Plants are deer resistant.