Winter Squash Seeds
Cucurbita pepo
How to plant Winter Squash seeds
Winter Squash has a sweet, earthy flavor, ripens late in the fall, and can be stored to eat in the winter. Make pies, cakes, breads and soups, or simply baked for a nourishing cold-weather side dish.
How to Plant and Grow Winter Squash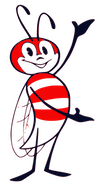 Direct sow when soil is at least 70°F., and weather has settled. Seeds will not germinate in cold soils. Start Winter Squash seeds indoors 3-4 weeks before the last frost or direct seed once all danger of frost is past. Vining plants need at least 4 to 5 feet of garden space for best fruit production. Winter squash should remain on the vines until fully hardened but removed before the first fall frost.