(Go to Summer Squash)
WINTER SQUASH SEEDS
Cucurbita pepo
How to plant Winter Squash seeds
Winter Squash has a sweet, earthy flavor, ripens late in the fall, and can be stored to eat in the winter. Make pies, cakes, breads and soups, or simply baked for a nourishing cold-weather side dish.
Vining plants need at least 4 to 5 feet of garden space for best fruit production. Start Winter Squash seeds indoors 3-4 weeks before the last frost or direct seed once all danger of frost is past. Winter squash should remain on the vines until fully hardened but removed before the first fall frost.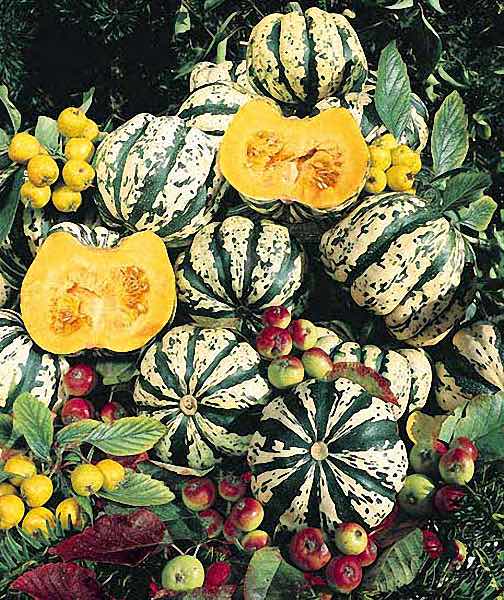 VG00199
SWEET DUMPLING Winter Squash (OP) 100 days, Cucurbita pepo
A teacup-shaped, cream colored 4-inch winter squash with dark green stripes. Its light golden flesh is very sweet and tender - making it ideal for baking and stuffing. Use it right from the vine - no sun curing required. Keeps 3 to 4 months.
---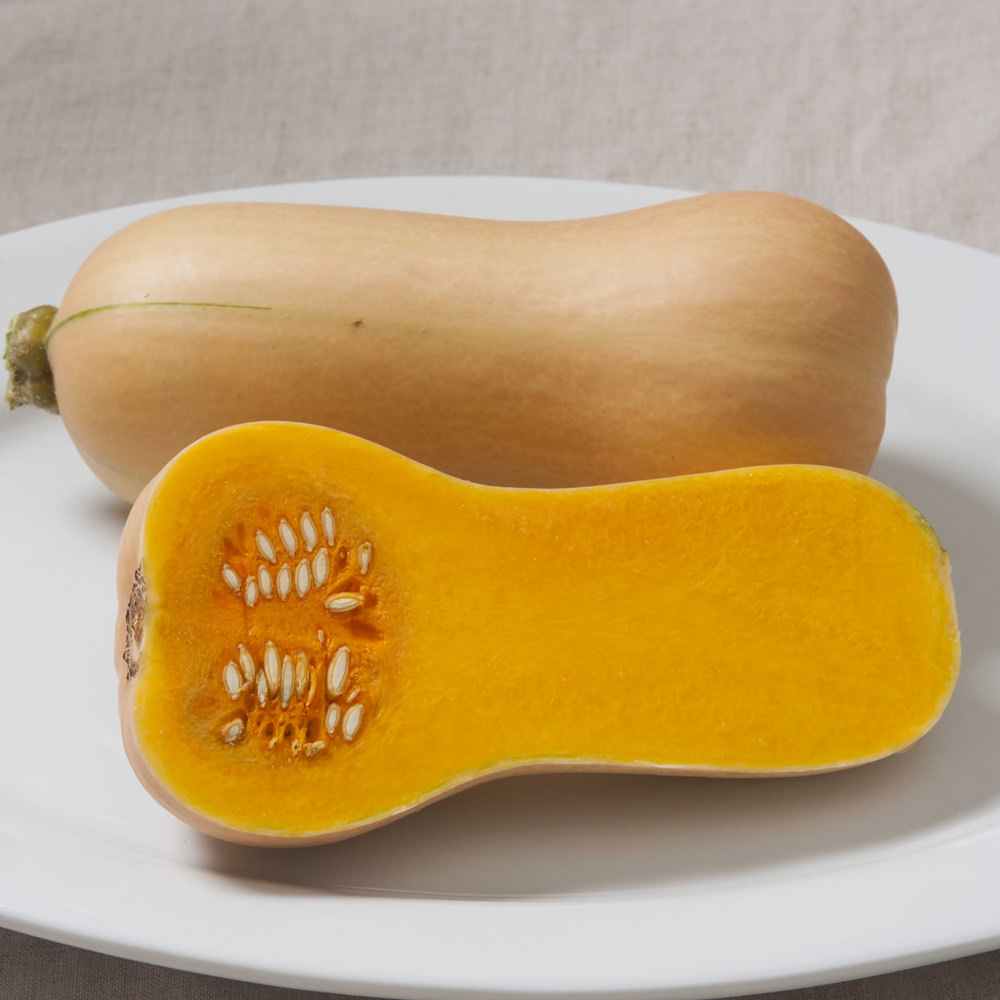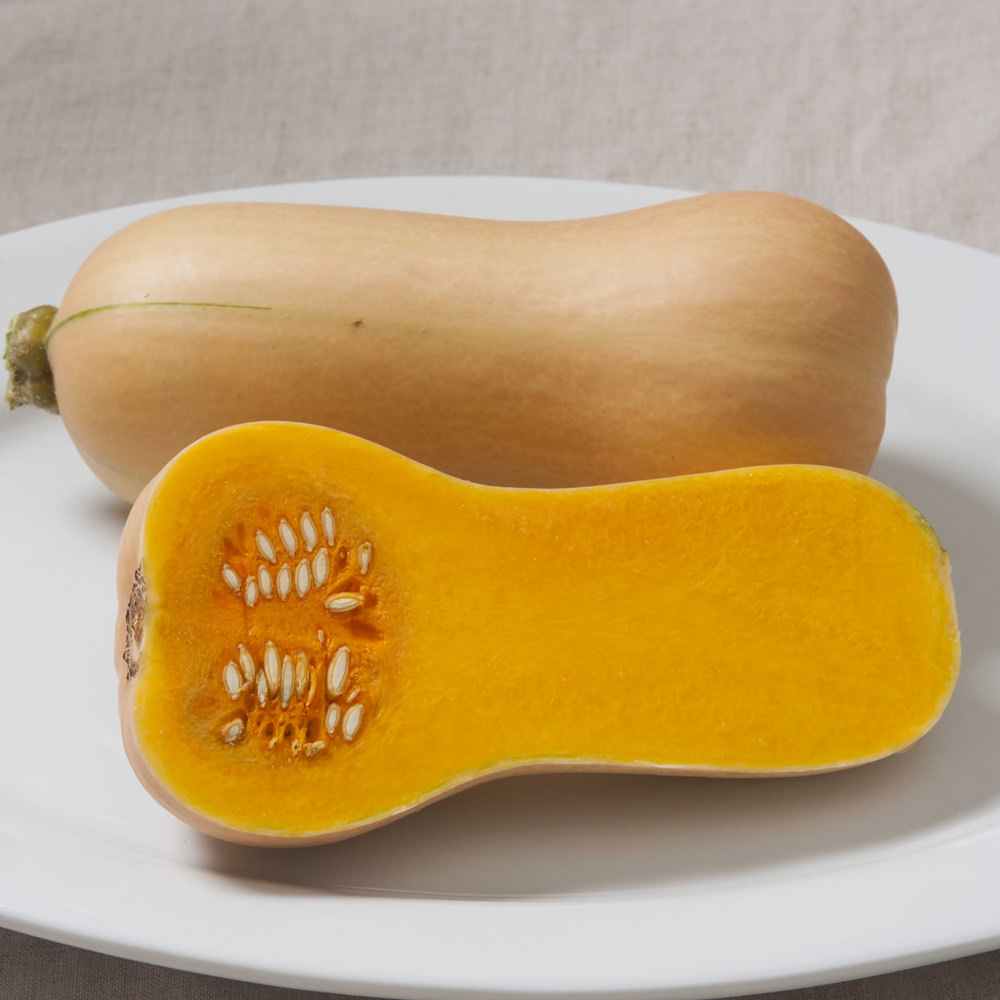 VG18143
BUTTERSCOTCH BUTTERNUT Winter Squash (OP) 85 days
Description coming soon.
---
How to Plant Winter Squash Seeds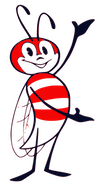 Direct sow when soil is at least 70°F., and weather has settled. Seeds will not germinate in cold soils. Sow 6 inches apart, 1 inch deep. Thin to 3 feet apart. Can start indoors in 2 inch pots, 3 weeks before setting out.