SPIDERWORT SEEDS
Spider-lily
Tradescantia x andersoniana, T. ohiensis × ( T. subaspera × T. virginiana)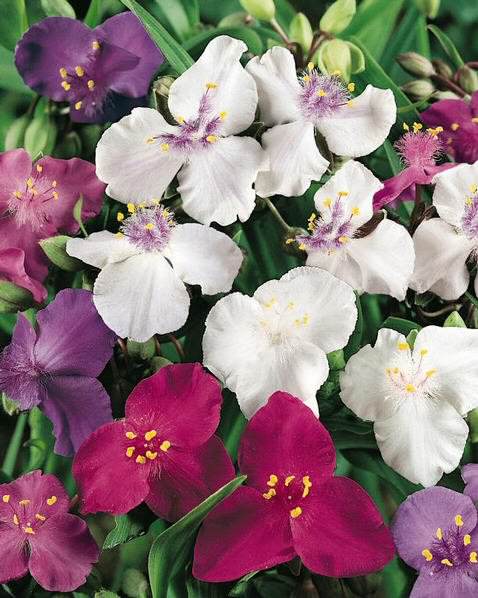 PR02545
SHIM­MER MIXED Spider­wort Seeds
Shimmer Mixed spiderwort is an easy-to-grow, trouble-free 18 in. tall perennial with grass-like, deep green leaves. The three-petaled 1-3 in. flowers are formed in large clusters, and although individual blooms last only a day, plants are seldom out of flower in summer. Flower colors include shades of blue, red and white. Shimmer Mixed Spiderwort grows in full sun to full shade. Winter hardy to zone 5.
---
How to Plant and Grow Spiderwort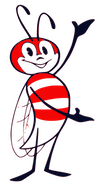 Plant Spiderwort Seeds: Sow seed in cell packs or flats, press into soil, barely cover. Kept at 70-80°F., germination averages 30-40 days. Transplant into the garden 12-18 in. apart.
Grow Spiderwort: Full sun to full shade. More compact, heavy blooming in sun, flowers brighter in shade, growth more lax. Tolerates wide range of soils and average water. Prefers ample water, tolerates wet soils. Cut back hard after bloom; keeps plants neat, encourages repeat bloom in autumn. Manage spread by dividing plants every 2-4 years, and by removing lax stems that can root in soil. Rarely bothered by pests or disease. Flowers attract butterflies.