ROCK CRESS SEEDS
Large Flowered Aubrieta
Aubrieta x cultorum
CASCADE SERIES Rock Cress Seeds
The Cascade series of rock cress are spreading, evergreen perennials. Plants form carpets of stunning, spring flowers. Cascade rock cress are superb ground covers for dry banks, underplanting shrubs, or use in rock gardens, between flagstones, or along pathways. Plants grow 3-6 in. high, and spread 1-1.5 ft. across. Winter hardy to zone 4.
PR01007
CASCADE RED Rock Cress Seeds
Flowers are vivid red.
---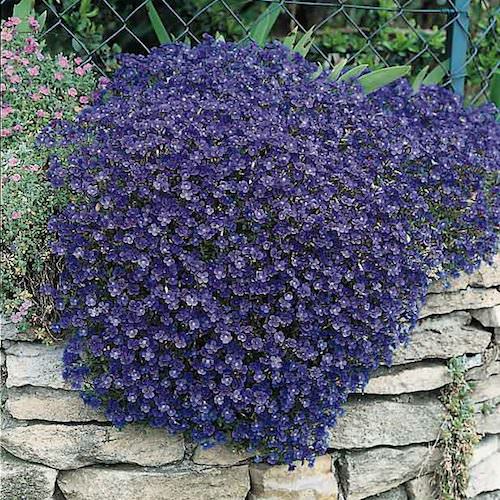 PR01008
CASCADE BLUE Rock Cress
Flowers are deep-blue.
---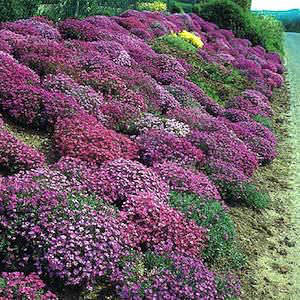 PR01005
CASCADE MIX Rock Cress Seeds
Cascade Mix rock cress is a striking blend of dark-blue, red, and purple flowers.
---
How to Plant and Grow Rock Cress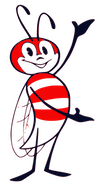 Plant Rock Cress Seeds: Sow rock cress seed in cell packs or flats, use a sterilized mix, press into soil, do not cover. Needs light to germinate. Kept at 70°F., germination is in 14-21 days. When large enough to handle, transplant seedlings into 3 in. pots. Once rooted, place into the garden 12 in. apart.
Grow Rock Cress: Prefers part shade in hot climates, full sun where summers are relatively cool. Plants prefer lean soil, need well-drained soil. Cut back halfway after bloom. Flowers attract bees.