TRICOLOR CHRYSANTHEMUM SEEDS
Annual Chrysanthemum
Ismelia carinata syn. Chrysanthemum carinatum
Heavy flowering annuals produce loads of showy, daisy-like flowers which are long-lasting cut. The 2-3 ft. tall plants are remarkably easy to grow.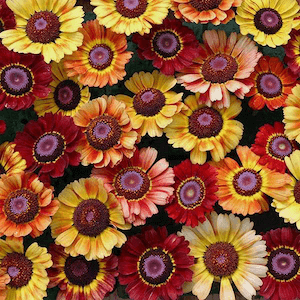 AN12100
SUNSET Tricolor Chrysan­themum Seeds
Rich shades of red, orange, and apricot.
---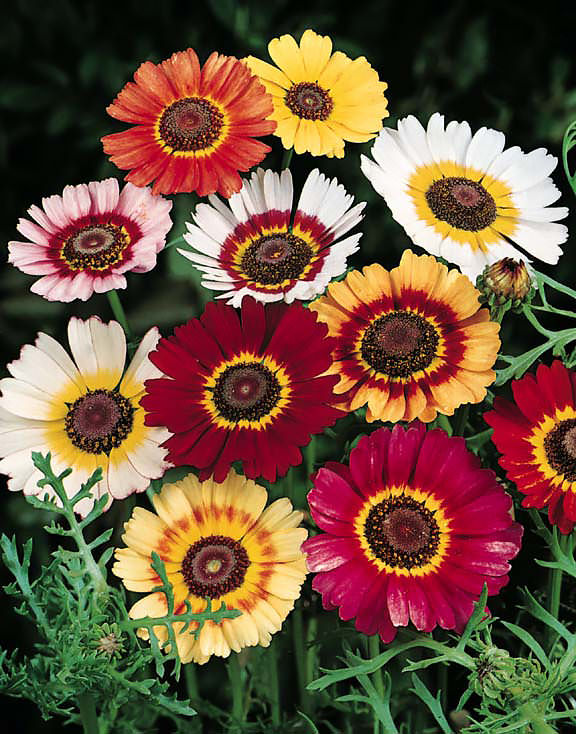 AN00167
RAINBOW MIX Tricolor Chrysan­themum Seeds
Produces showy single, daisy-like flowers in purple, orange, scarlet, rose, salmon, yellow and white shades.
---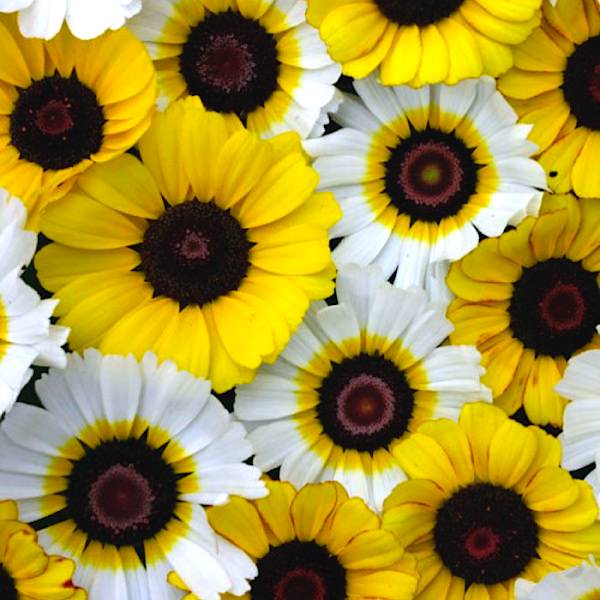 AN12006
GOLDIETricolor Chrysan­themum Seeds
Brilliant, yellow and white flowers with or without a contrasting yellow ring.
---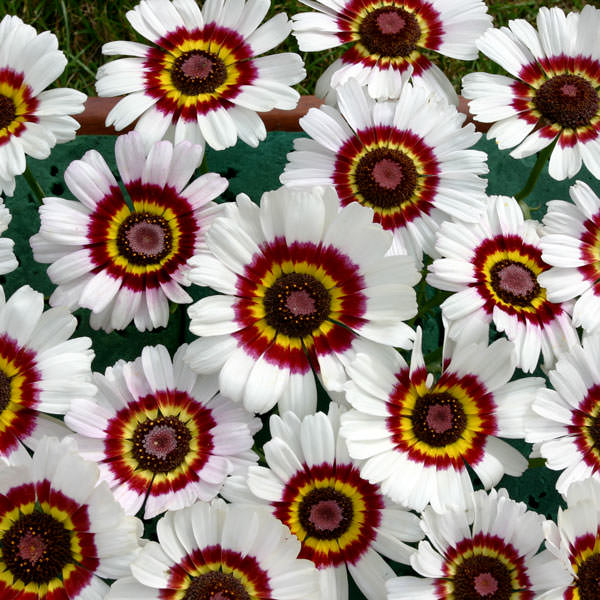 AN16777
BRIGHT EYETricolor Chrysan­themum Seeds
Strongly contrasting single white flowers with deep red and bright yellow rings.
Sorry, out of stock
---
How to Plant and Grow Tricolor Chrysanthemum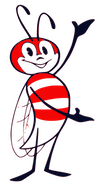 Plant Tricolor Chrysanthemums Seeds: Direct sow into prepared seed beds. an area with weeds cleared and top 1 in. of soil loosened. Rake in seed. Walk over the bed to insure good seed to soil contact. Keep moist until germination. Indoors, seeds are propagated in 2 in. containers.
Grow Tricolor Chrysanthemums: Full sun, any soil if drainage is good. Prefers regular moisture, will thrive with average water. Flowers are plentiful and long-lasting when cut. Spring sowing is most common, for flowers in summer and fall. In mild-winter areas, seeds can be planted in fall for winter and spring flowers.