Sweet Violet Seeds
a.k.a. Wood Violet, English Violet
Viola odorata
How to plant Sweet Violet seeds
The legendary fragrant sweet violets. They feature dark green, heart shaped leaves and exceptionally fragrant, short spurred spring flowers. Sweet violets grow to 6-10 in. tall and spread by runners at a moderate rate. Winter hardy to zone 6.
How to Plant and Grow Sweet Violet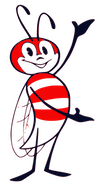 Plant Sweet Violet Seeds: Place seeds with a small amount of moist growing media inside a zip-lock bag and keep at 70° F. for 2 weeks. Then place in the refrigerator for an additional 4 weeks. Remove and sow in cell packs or flats and keep at 41-54°F. until germination occurs.
Grow Sweet Violet: Full sun near the coast and in cool summer areas. Performs best in part to light shade everywhere else. Prefers regular water during summer, yet is especially valuable as one of the few perennials to tolerate dry shade. Flowers are excellent for cutting and edible, eat them fresh or candied. Cut plants back in late fall, fertilize in earliest spring. Plants are rabbit and deer resistant.