RUNNER BEAN
Multiflora Bean
Phaseolus coccineus
Showy and ornamental edible, pole-type beans carry masses of bright scarlet flowers in slender clusters over a long summer and fall season. Hummingbirds love them! Flowers followed by dark green, flattened pods that are quite tasty when young. Older pods are shelled, and seeds prepared like green lima beans.
Vines tolerate part shade and cool conditions better than other beans. In fact flowering is heaviest in areas without hot, dry summers. In hot climates Runner Beans flower quite nicely in the late summer and fall. Runner Beans provide quick shade over porches and arbors, and can be used to cover fences or out buildings.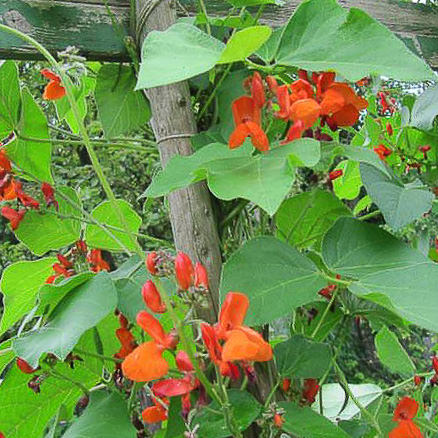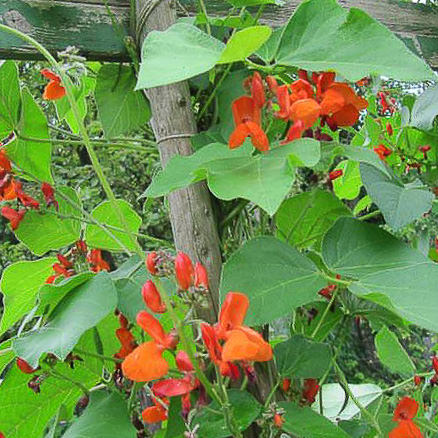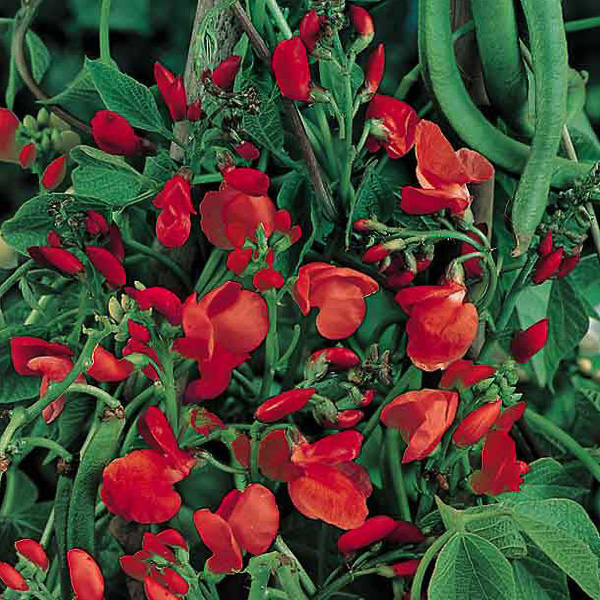 VG00027
SCAR­LET EMPER­OR Runner Bean Seeds (OP) 75 days
Large bright scarlet flowers held in large clusters of 20-40 blooms. Tender and tasty, sweet pods.
---
How to Plant Runner Bean Seeds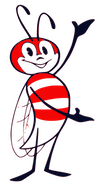 Plant 4 in. apart at the base of poles or trellises in rows, 3-4 ft. apart. Kept at 60-80°F., germination is in 8-16 days.