Calendula Seeds
a.k.a. Pot Marigold
Calendula officinalis
How to plant Calendula seeds
The bright, sunny blooms of calendulas have been included in gardens for centuries. Bees and butterflies love calendula blossoms; the edible petals add color and a mild, peppery flavor when tossed into salads.
In the mild temperatures of spring and fall is when Calendulas thrive. Very easy to grow from seed, Calendulas are hardy annuals that tolerate temperatures well below freezing, and will often overwinter in zones 8 and above.
How to Plant and Grow Calendula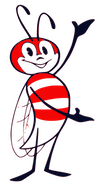 Plant Calendulas Seeds: Sow Calendula seeds in cell packs, press into soil and lightly cover. Kept at 70° F., germination averages 7-14 days. Can direct sow into prepared seed beds after all danger of frost ¼ in. deep, 6 seeds per foot. Thin to 8-12 in. apart. Calendula seedlings withstand light frosts.
Grow Calendulas: Full sun, part shade in hot climates. Moderate water, almost any soil with good drainage. Flowers are long-lasting cut, attract bees and butterflies. Best performance in mild weather, grow fall-spring in mild winter areas. Calendulas are frost tolerant and deer resistant.