Wizard Series
Wizard series are tidy, branching coleus which grow 12-14 in. tall. Plants are stunning in shaded borders or containers, and can be grown indoors on a sunny windowsill. All Wizard coleus will thrive in afternoon or filtered shade and moist soil. Wizard Coral Sunrise, Wizard Golden, Wizard Velvet Red, and Wizard Sunset tolerate sun, heat, and humidity particularly well for coleus.
Superfine Rainbow Series
Superfine Rainbow series coleus produce large, vibrant multicolored leaves. Plants are vigorous and bushy to 12-15 in. tall, and flower late in the season which means plants stay neater longer. Superfine Rainbow coleus will provide vibrant, long-lasting color in your semi-shaded beds, borders and containers.
Giant Exhibition Series
Very large leaves up to 6-7 in. long on 20 in. tall plants. Grow plants in part sun to dappled shade.
Premium Sun Series
A remarkably versatile coleus series. Premium Sun coleus are vigorous, mounding, and well branched. Plants are clothed in brilliant leaves in full sun (in climates with high humidity) or light shade. Premium Sun series coleus are easy to grow in borders or containers, and because they bloom very late, plants remain showy for months.
Kong Series
Kong series coleus are superb performers in the garden. The enormous leaves grow up to 6 in. wide, and are dramatically marked. Kong coleus are vigorous, sturdy, upright and spreading, quickly growing up to 2 ft. tall. Plants prefer filtered shade - the huge leaves could burn in hot sun. The Kong series are some of the best coleus to grow indoors on a bright windowsill.
Fairway Series
Super-showy, extra dwarf and uniform, 8-10 in. tall plants. For your beds, containers and hanging baskets, Fairway series coleus are your perfect choice. Give afternoon or filtered shade.
How to Plant and Grow Coleus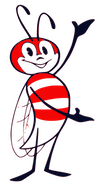 Plant Coleus Seeds: Sow seed in cell packs or flats, use a sterilized soil-less mix. Press seeds into soil, do not cover. Needs light to germinate. Kept at 70-75°F., seedlings emerge in 10-14 days. Transplant seedlings of dwarf coleus into the garden 9 to 12 in. apart. Plant larger coleus varieties 12 to 18 in. apart.
Grow Coleus: Part sun to light shade. Rich, moist soil. The Premium Sun series of coleus will tolerate full sun in many areas, prefers part shade in the low humidity climates common to the Western United States. Remove coleus flowers as they form to keep foliage visible, healthy and growing. Near the end of the season, allow some of the nectar-rich flowers to form. Blooms will attract hummingbirds and butterflies. Coleus is an excellent container plant and can even be grown in a brightly lit window indoors.