(Go to Winter Squash)
SUMMER SQUASH SEEDS
Cucurbita pepo
Summer squash is one of the easiest and most productive vegetable crops you can grow. Harvest when fruits are still young and tender; plants will keep producing into late summer if squash is continuously picked.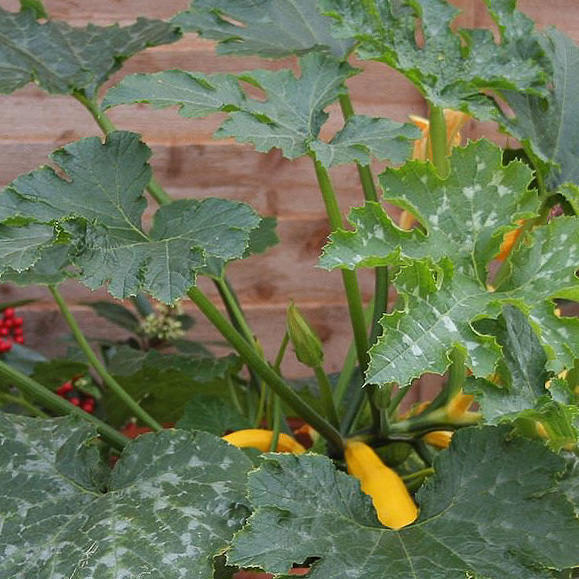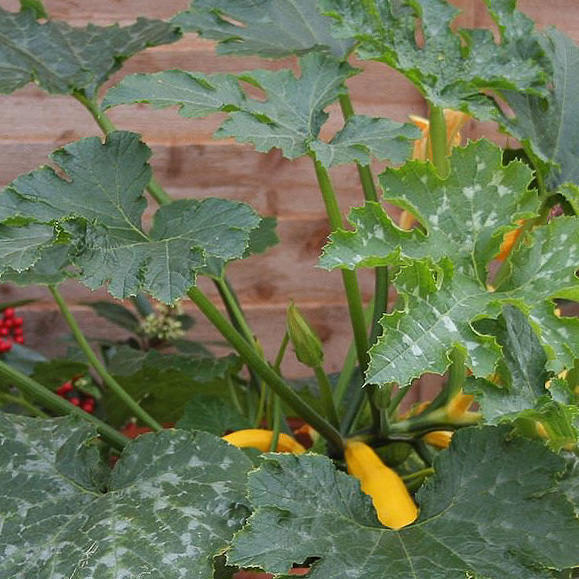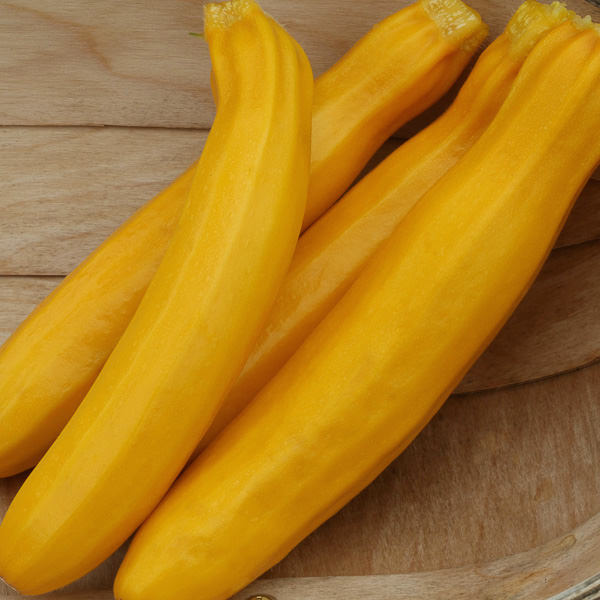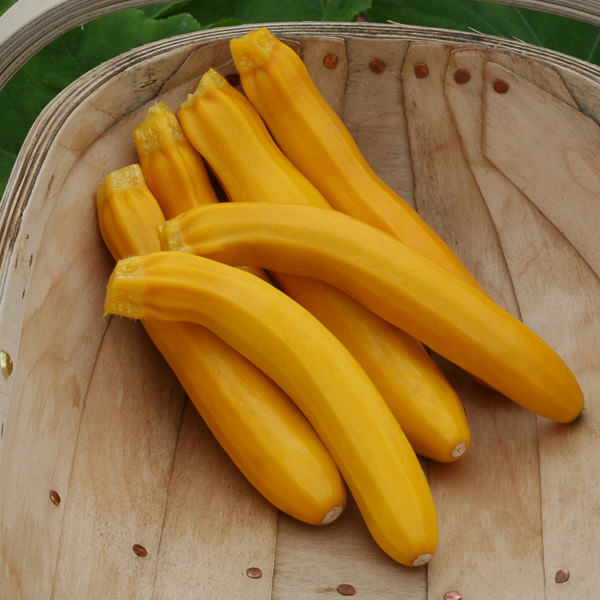 VG09803
BUCKINGHAM PATIO Zucchini Squash 70 days
A new dwarf bush zucchini with high yields of mild, sweet golden fruits on compact 18 inch tall plants. When planted in the ground, space 2 feet apart, they also thrive in patio containers. Best flavor when picked at 6-7 inches.
---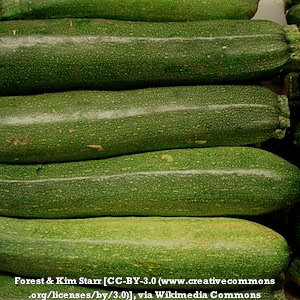 VG01709
DARK GREEN Zucchini Squash 50 days
Smooth, straight, dark green, mottled fruits, on vigorous, early producing, bushy plants. Excellent flavor, best picked at 6-8 inches long.
---
VG00188
AMBASSADOR HYBRID Zucchini Squash 50 days
Compact, open bushes make for easy picking of the 7-8 inch long gold-flecked dark green fruit. The smooth and waxy skin covers delicious, crisp and tender white flesh. Highly recommended.
---
VG00193
SUNBURST Squash Seeds 50 days
Sunburst is a high yielding vivid gold, patty pan type summer squash, which has an exceptional buttery, nutty flavor. The vigorous, bush-type plants save space and are highly ornamental. An All-America Selections Winner.
---
VG01784
CONTENDER HYBRID Zucchini Squash 43 days
Open bushes make for easy picking of the spineless, 8-9 inch long, gold-flecked, dark green fruit. Their smooth and waxy skin covers crisp, tender white, rich-flavored flesh. Contender Hybrid is an impressive, early, heavy-yielding zucchini, we highly recommend.
---
Back to Top
How to Plant Summer Squash Seeds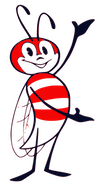 Direct sow when soil is at least 70°F., and weather has settled. Seeds will not germinate in cold soils. Sow 3 seeds per foot, cover about 1 inch in rows 3-4 feet apart. Thin to 1 foot apart. Can start squash seeds indoors in cell packs 3-4 weeks before the last frost.