JOE-PYE WEED SEEDS
Eutrochium maculatum syn. Eupatorium maculatum, E. fistulosum
Joe-Pye Weeds are easy to grow, first year flowering perennials, which produce spectacular blooms in summer and early fall. Flowers attract swarms of butterflies and are long-lasting cut.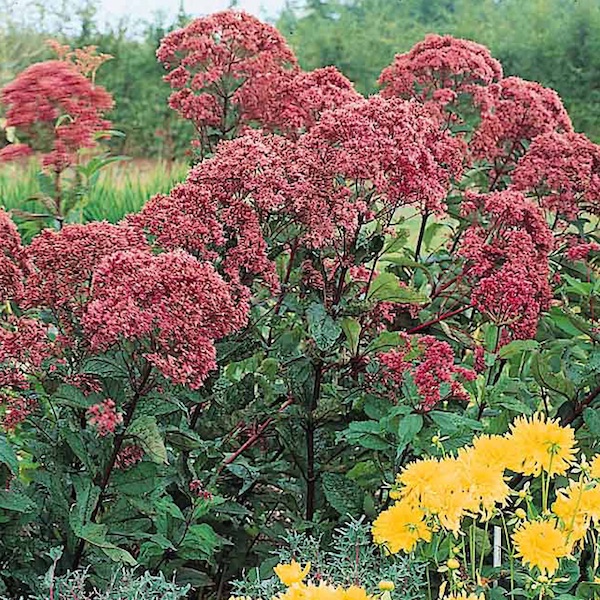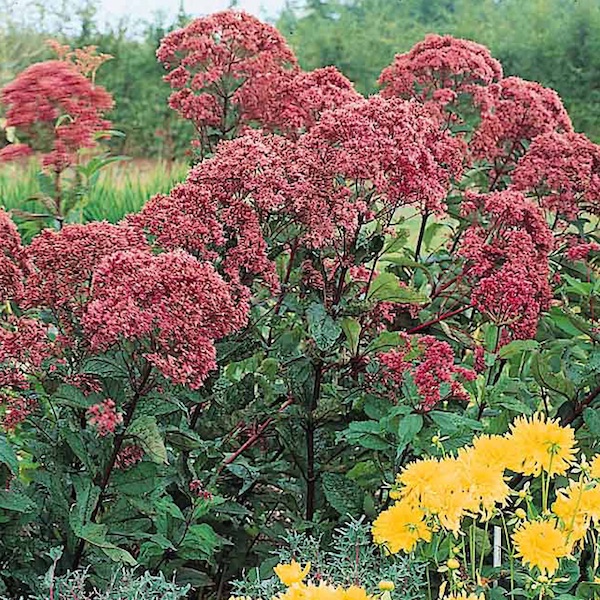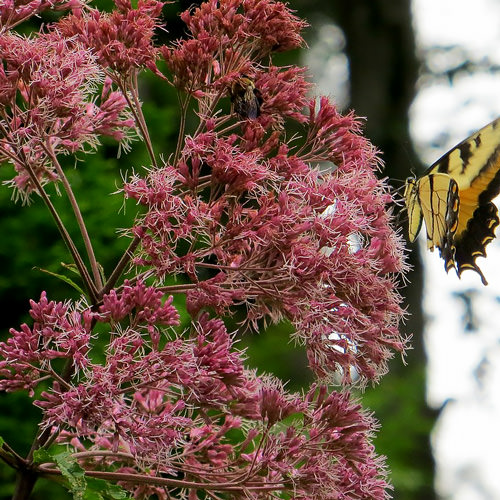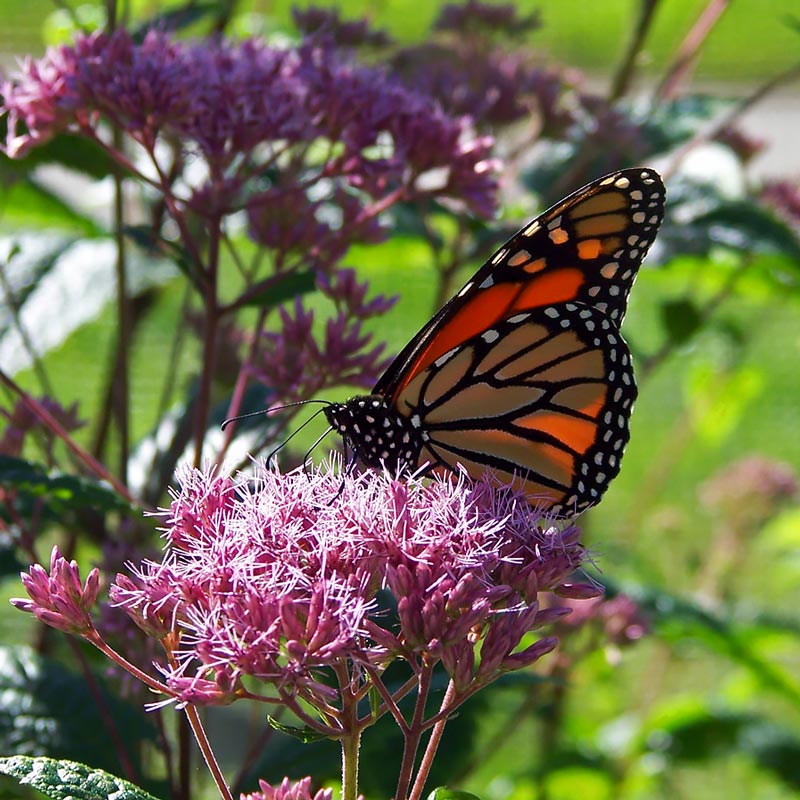 PR00922
JOE-PYE WEED Seeds Eupatorium maculatum Atropurpureum 'Glow'
is a synonym of Eutrochium maculatum.
Enormous 18 in. heads of fragrant wine-red flowers in summer and early fall. Because blooms are loaded with nectar, Joe-pye weed is one of the very best perennials for attracting butterflies. Fresh cut or dried, flowers are excellent in arrangements.
This North East U.S. native grows 5-7 ft. tall, and 3-4 ft. wide. Leaves are arranged in whorls along purplish stems. They release a vanilla fragrance when crushed. Joe-pye Weed is a magnificent plant, likely to be the highlight of your garden for years to come. Winter hardy to zone 3.
---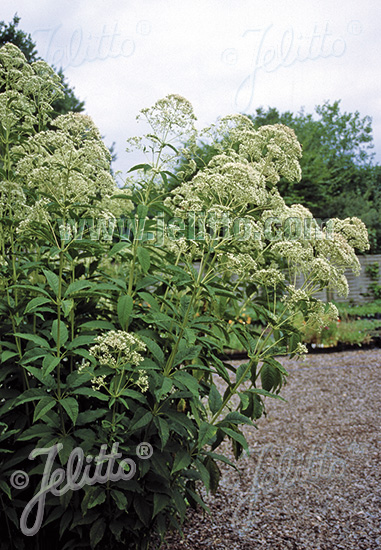 PR01741
IVORY TOWERS Joe-Pye Weed Seeds Eupatorium fistulosum f. albidum
is a synonym of Eutrochium fistulosum.
Majestic upright, 6-7 ft. tall plants produce countless, long-lasting clouds of ivory-white blooms from June to September. They are excellent cut flowers. Ivory Towers joe-pye weed grows about 3-3.5 ft. tall the first season; the second season it reaches its full, impressive, towering height. Winter hardy to zone 4. Grow with plume grass.
---
How to Plant and Grow Joe-pye Weed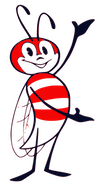 Plant Joe-pye Weed Seeds: Sow in 2 in. pots or cell packs, press into soil and barely cover. Needs light to germinate. Kept at 70°F., germination is usually within 4 weeks. If not, put container inside a zip-lock bag and place in the refrigerator for 4 weeks. Remove and return to 70°F. until germination occurs. See starting your seeds more information about growing seedlings under lights.
Grow Joe-pye Weed: Full or part sun, light shade in hottest climates. Rich soil, ample water. Flowers are nectar rich; among the best blooms for attracting butterflies. Hummingbirds also love them. Flowers are excellent cut for fresh or dried arrangements. Plants are rabbit and deer resistant.