ALTERNANTHERA SEEDS
Alternanthera brasiliana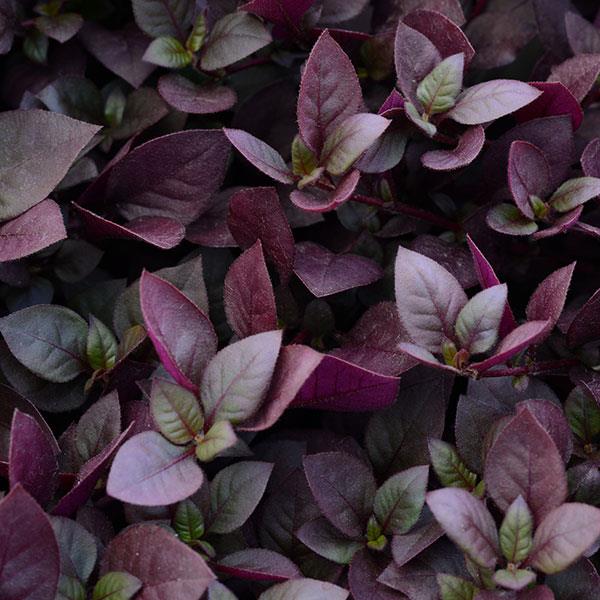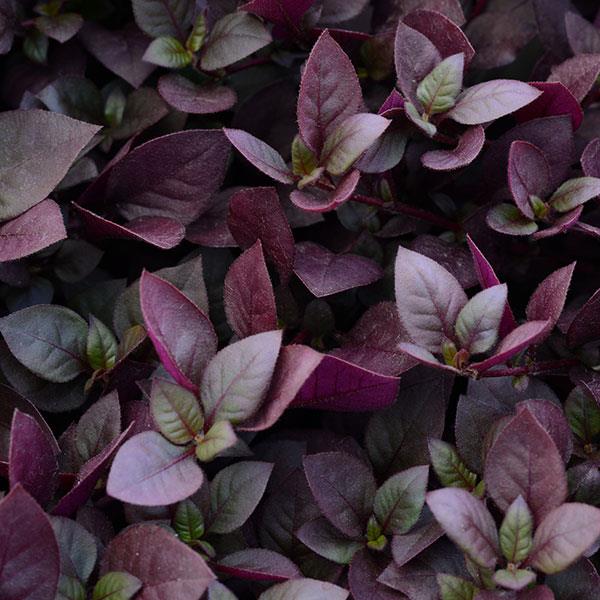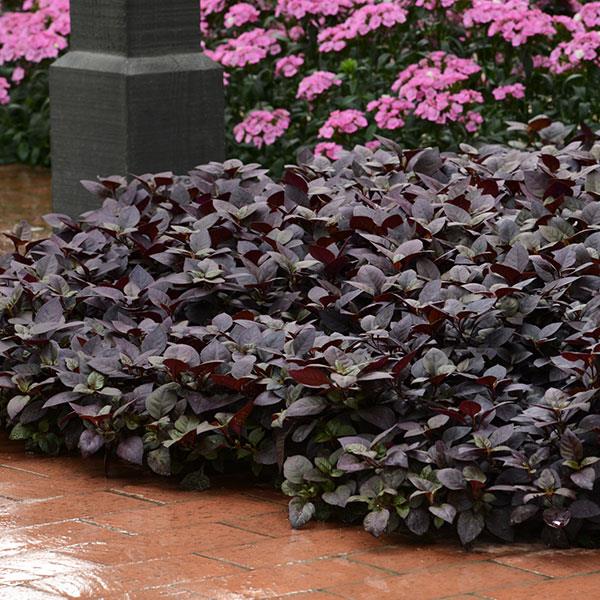 New for 2018
AN18771
PURPLE PRINCE Alternanthera seeds
Purple Prince is the first seed-grown alternanthera with a compact, spreading habit, 10 to 16 in. tall and 18 to 20 in. wide. Dark wine purple leaves with hot magenta pink undersides add an eye-catching punch of color to garden beds and containers.
Plant Purple Prince with bold flowers like zinnias and petunias, or mass to create a gorgeous small-scale seasonal ground cover. A tender perennial usually grown as an annual, Purple Prince withstands drought better than other alternantheras, and flourishes in heat and humidity with moderate watering. Tolerates partial shade — leaf color most vibrant in full sun.
Purple Prince alternanthera was a top performer in university trial gardens throughout the U.S., including Michigan State, Mississippi State, Georgia, Cornell and more, and earned a perfect score at the prestigious Trial Gardens of Penn State University.
---
How to Plant and Grow Alternanthera Seeds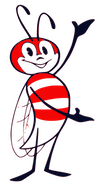 Plant Alternanthera Seeds
Sow seed in cell packs or flats, press into soil but do not cover. Needs light to germinate. Kept at 70-75° F., germination is in 3-14 days. Transplant into the garden 18-24 inches apart after all danger of frost.