Your Favorite Marigolds
Best selling, top performing marigolds.
Marvel II Series
The superior branching, intermediate height, and dense flower structure of Marvel II marigolds ensure top performance throughout the summer and into the fall, even in adverse weather conditions. Large pompom-shaped, brightly-colored flowers begin early, in about 10 weeks from seed. Sturdy, 16-18 in. tall and 10-12 in wide plants do not need staking, and excel in large containers, landscape plantings, and as long-lasting cut flowers.
African and French-African Hybrid
French
Early-flowering and heavy-blooming plants are covered in 2 in. wide, richly-colored flowers. Growth is branching to 8-12 in. tall. French marigolds are spectacular when planted in beds and containers.
How to Plant and Grow Marigold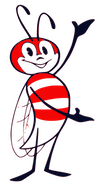 Sow marigold seed in cell packs or flats, press into soil and lightly cover. Kept at 70-75°F. germination is in 5-20 days. Transplant seedlings into the garden 8-18 in. apart (spacing is variety specific, and is on our packets) after all danger of frost.