Sun Daze Series
Portulaca grandiflora
Sun Daze is a new series of portulaca with an exceptionally compact, mounded habit. Naturally dense, tidy plants grow 5-7 in. tall and 8 in. wide. Brightly-hued, 2 in. flowers add vivid color to pots and garden beds from summer to fall.
Toucan Series
Portulaca oleracea
Toucan is a heat and drought tolerant, low maintenance portulaca series. Droves of dazzling 2 in. flowers are produced throughout the summer. Plants form easy to grow carpets of brilliant color. Growth is to 3-4 in. high, and 14-16 in. across. An outstanding, temporary ground cover, will also brighten mixed borders, patio pots or hanging baskets. No pinching required.
Happy Hour Series
Portulaca grandiflora
Plants from the Happy Hour portulaca series can bloom up to two weeks earlier and will grow fuller, when compared to other portulaca. Growth is mounding to 8-10 in. tall, and 10-12 in. wide. Large, vivid semi-double flowers begin blooming in late spring, and continue to flower all summer. These are an excellent portulaca for containers, the landscape, or edging your mixed borders. Plants flourish in hot, dry, sunny conditions.
Sundial Series
Portulaca grandiflora
Trailing 6 in. plants are covered in lustrous, roselike blooms from early summer until frost. Sundial series portulaca will add zest to your mixed containers, and they look great planted at the edge of flower borders. Plants thrive in hot, dry conditions.
How to Plant and Grow Portulaca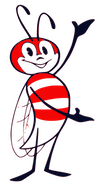 Plant Portulaca Seeds: Sow portulaca seed in cell packs or individual pots, 6-8 weeks prior to transplant. Press seed into soil, do not cover. Needs light to germinate. Kept at 75-80°F., germination is in 7-14 days. Transplant portulaca seedlings into your garden 5-8 in. apart, after all danger of frost.
Grow Portulaca: Full Sun. Plants tolerate heat and drought, look best with occasional water. Low maintenance, no deadheading required. Any soil with good drainage, will thrive in sandy or gravelly soils. Cut back in summer to keep plants neat, and to extend bloom into fall.