CHINESE HOUSES SEEDS
Blue-eyed Marys
Collinsia heterophylla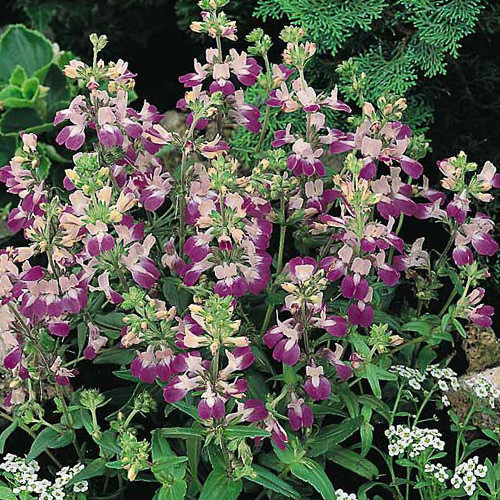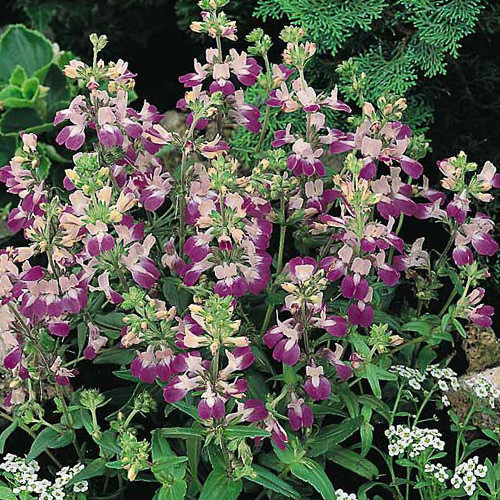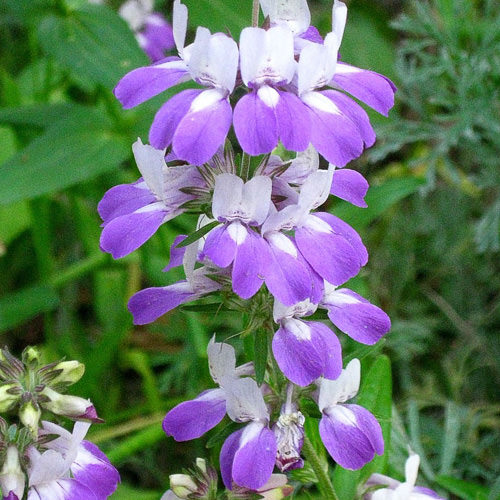 AN00164
CHINESE HOUSES Seeds
An unusual wildflower that is showy and easy to grow. Violet and white snapdragon-like blooms in great profusion in spring and early summer. Outstanding at the front of borders, scattered under deciduous trees, or as a ground cover for bulbs. Plants grow 1-2 ft. tall. Packet is ⅛ ounce, about 2,750 seeds.
How to Plant Chinese Houses Seeds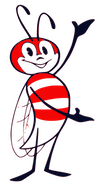 Direct sow in spring or fall into prepared seed beds that have been cleared of weeds and have had the top 1 in. of soil loosened. Rake seed in. Press into soil by walking over the area. Keep moist until germination. Can start indoors in 2 in. containers.