(Go to Hardy Perennial Geranium)
GERANIUM SEEDS
Dwarf Garden Geranium, Ivy Geranium
Pelargonium hortorum, P. peltatum
DWARF GARDEN GERANIUMS Pelargonium hortorum
Tough, 10-18 in. tall plants with colorful, 4-6 in. flower-heads. Round velvety leaves with darker zone inside the scalloped leaf margin. Perfect for window boxes, hanging baskets or sunny garden beds.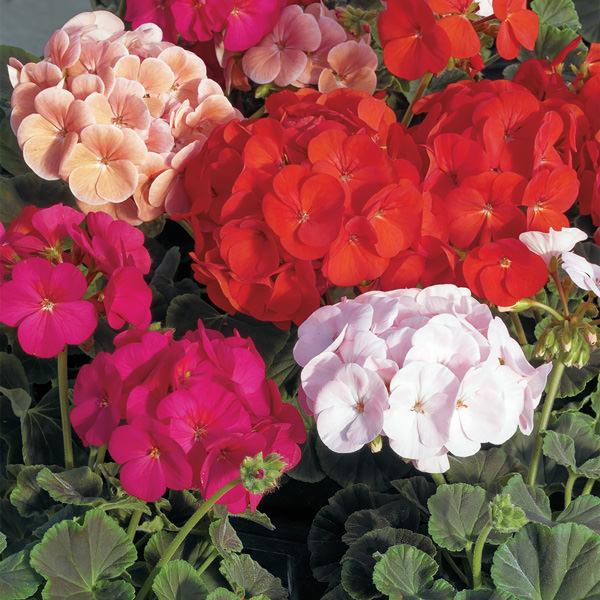 New for 2018
AN18051
BULLS­EYE MIX Geranium Seeds
BullsEye Mix geranium includes BullsEye Scarlet, Light pink, Cherry, and Salmon. Gorgeous scalloped, chocolate-purple leaves are edged in light green, and they retain their color even in extreme heat. Plants are compact, 14-16 in. tall, and produce large clusters of stunning blossoms continuously from summer until frost.
The BullsEye series of geraniums show more vigor than other dark-leaved varieties. They are an easy to grow, showy choice for beds, borders, containers or hanging baskets. Perennial in mild winter areas, are grown as annuals everywhere.
---
MAVERICK SERIES Geranium Seeds
Maverick geraniums are prolific producers of huge, shatter free 5-6 in. flower heads above lush, well-branched foliage. An outstanding performer in the garden, many experts believe this is the best series for 4-6 in. containers. The Maverick varieties we offer have all demonstrated tremendous heat tolerance, even in the Deep South. Plants grow 15-18 in. tall.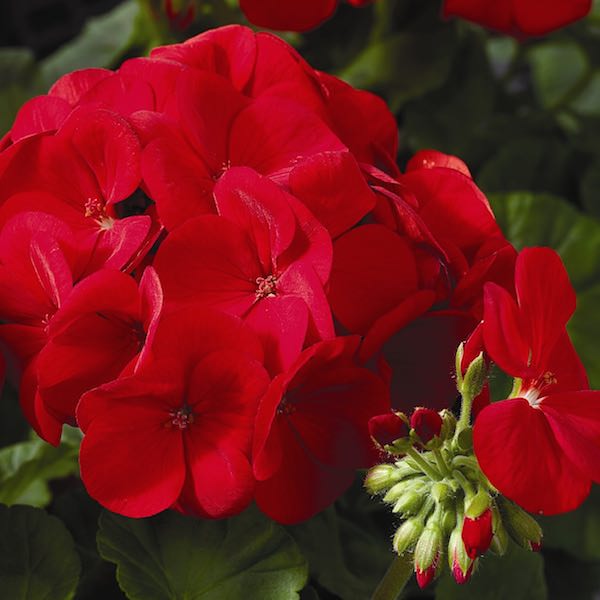 AN10320
MAVER­ICK SCARLET Geranium Seeds
A classic geranium color in a compact package, Maverick Scarlet produces huge, 5-6 inch bright red flower clusters above lush, well-branched green foliage. Maverick Scarlet grows 15-18 inches tall and is perfect for smaller containers, hanging baskets, and garden beds. Tolerant of high heat and humidity, Maverick Scarlet will perform well through even the hottest summer to bring seasonal color for a themed summer holiday display.
---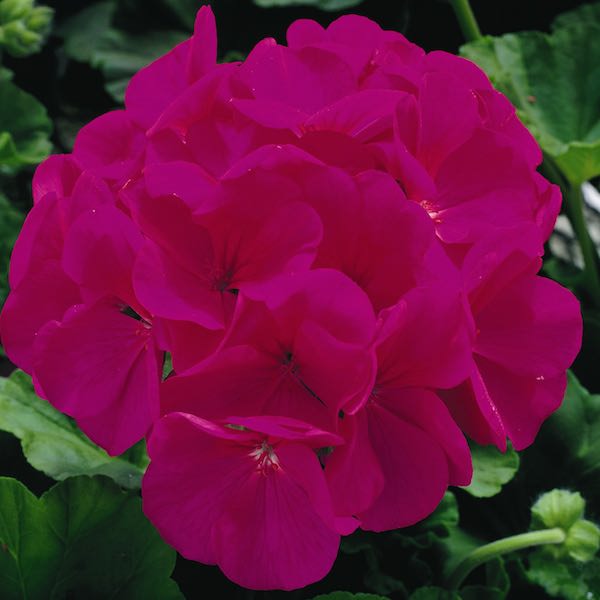 AN00237
MAVER­ICK VIOLET Geranium Seeds
Who could resist this ultra-violet stunner? Maverick Violet geranium produces huge clusters of stunningly vibrant violet-rose flowers. With green scalloped foliage on heat-resistant plants, Maverick Violet is sure to bring that wow-factor to your beds or containers. Maverick Violet thrives even in smaller (4-6 inch) containers and is happy in raised bed or long container plantings as well. Neat and tidy, Maverick Violet grows 15-18 inches tall and produces its eye-popping flowers over a long blooming season.
---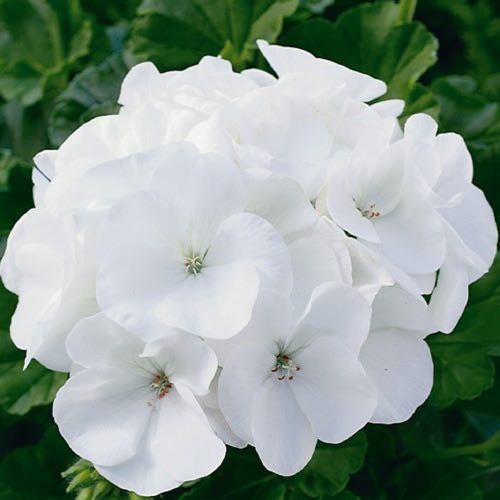 AN10328
MAVER­ICK WHITE Geranium Seeds
We love Maverick White for its pure white snowball-like clusters of shatter-resistant flowers held above pretty green foliage. Excellent for smaller container gardens, patio plantings, or massing in the garden, Maverick White provides that pop of white to offset any other color palette, or plant it in a classy white-themed summer garden. Growing 15-18 inches tall, Maverick White stays tidy in its growth habit and displays remarkable tolerance to heat and humidity.
---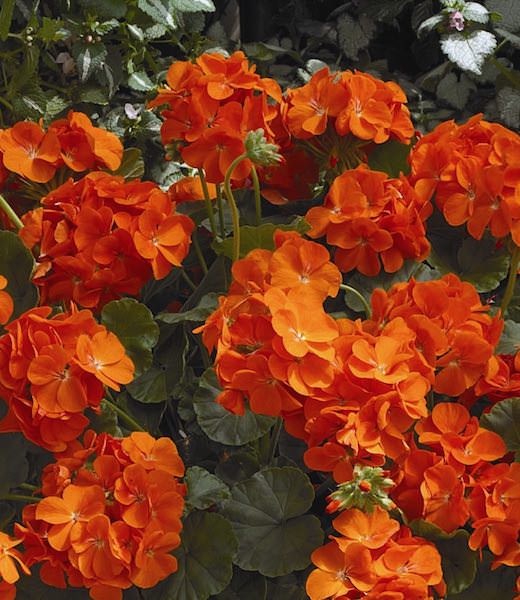 AN09014
MAVER­ICK ORANGE Geranium Seeds
Maverick Orange is the perfect geranium for your citrus-themed plantings and pots. Bright, clear orange flowers in huge clusters are held above spring green scalloped leaves. Heat tolerant and easy to grow, Maverick Orange would make an excellent addition for any color scheme calling for a bright citrus palette, perfect for those hot summer days. Plant it with blue lobelia and white alyssum for an unexpected twist on a classic look. Reaching 15-18 inches high, Maverick Orange stays tidy and well-branched over the course of the bloom season.
---
AN10316
MAVER­ICK QUICK­SILVER Geranium Seeds
Producing pretty pastel pops of pink, Maverick Quicksilver's flowers are lovely to behold, offset by pretty true green foliage for a classic look. Maverick Quicksilver grows well even in heat and humidity and reaches 15-18 inches tall, perfect for hanging pots or a patio display. We love the ballet pink petals with a hint of silvery lilac on Maverick Quicksilver's lush flower clusters, delicate and lovely from bud to full bloom. Plant it in white ceramic pots or mass it in beds with other pretty pastels for a bit of understated elegance.
---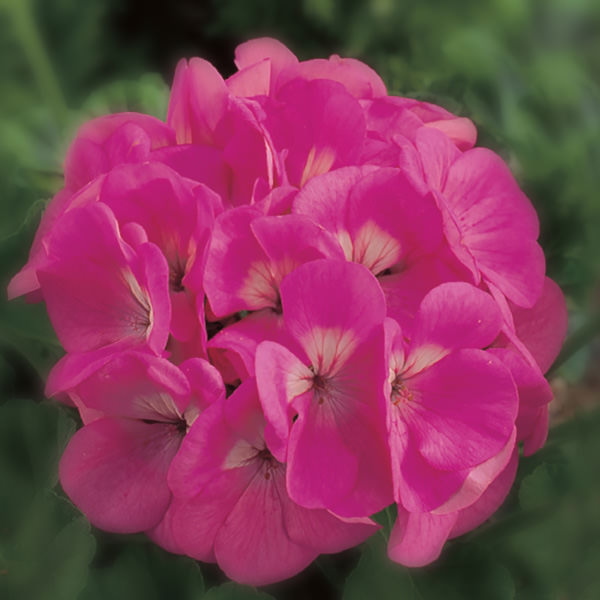 AN10312
MAVER­ICK PINK Geranium Seeds
Looking for an eye-catching pink geranium that will bloom and bloom? Look no further! Maverick Pink produces bright, almost hot pink flowers with a lighter eye in 5-6 inch flower clusters held above classic scalloped green leaves. Plants grow 15-18 inches tall and stay tidy and well-branched, making an excellent preppy palette of bright green and pink together. Maverick Pink geranium blooms over a long season, tolerant of heat and humidity, and can even overwinter in milder climates or if brought indoors and kept in a bright window.
---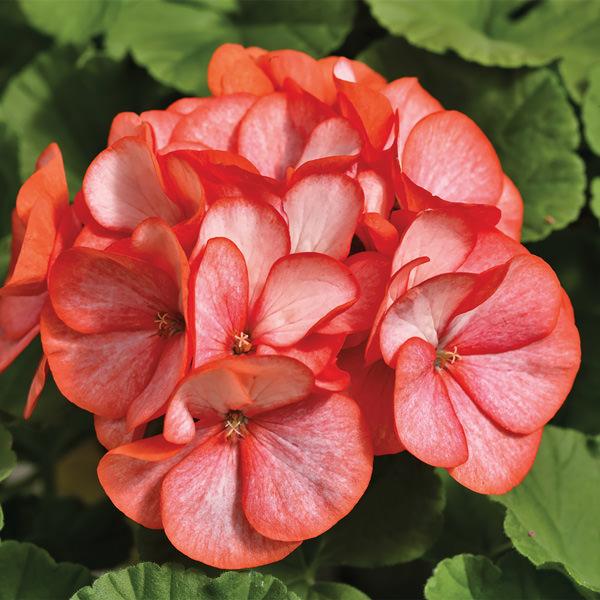 AN14218
MAVER­ICK SCARLET PICOTEE Geranium Seeds
Given top honors at the University of Georgia trial gardens in 2016, Maverick Scarlet Picotee geranium is an unforgettable powerhouse. Maverick Scarlet Picotee produces enormous clusters of flowers in a bright scarlet and white colorway held above soft, healthy scalloped green foliage. Maverick geraniums are excellent for pots or containers, growing just 15-18 inches tall. Maverick Scarlet Picotee performs well even in hot, humid climates, holding their pretty and unusual color perfectly.
---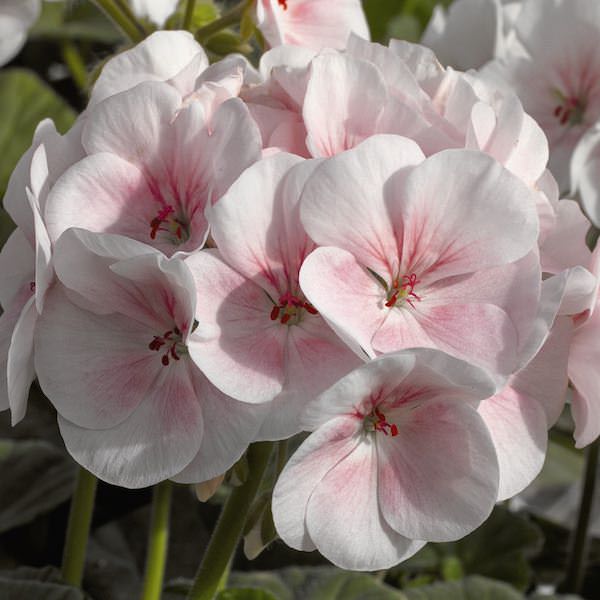 AN10300
MAVER­ICK APPLE­BLOSSOM Geranium Seeds
With the palest pink centers fading to white on the outer petals, Maverick Appleblossom's huge flowers work as a delicate foil amongst brighter colors, or mass well on their own to keep the spring-like color going through the heat of the summer. Maverick geraniums are very heat tolerant and produce bloom cluster after bloom cluster even through the most humid of climates. Plants are tidy, well-branched, with bright green foliage. Maverick Appleblossom geranium is one of our favorites for smaller containers - perhaps to follow a bannister up your front porch or to march down an outdoor aisle?
---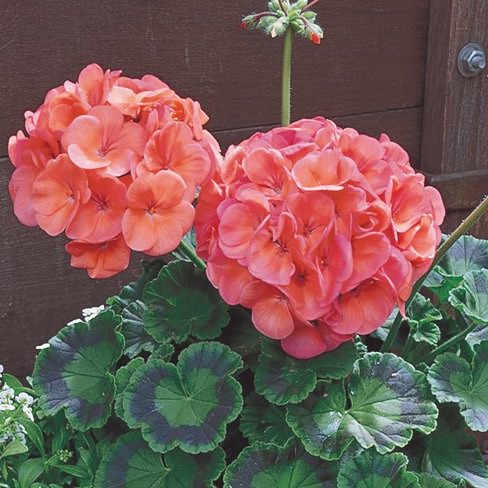 AN00077
MAVER­ICK CORAL Geranium Seeds
Charming bright coral flowers in large clusters held above pretty contrasting green foliage, Maverick Coral geranium brings stunning tropical color to your hanging baskets, beds, or patio containers. Producing clusters of cheery, summery flowers up to 5-6 inches across, Maverick Coral geranium grows in a tidy, compact habit, reaching just 15-18 inches tall. Overwinter Maverick Coral indoors in a sunny window and you'll be the first to have pretty geraniums blooming again next spring! These heat and humidity-loving plants attract hummingbirds and grow well in full sun.
---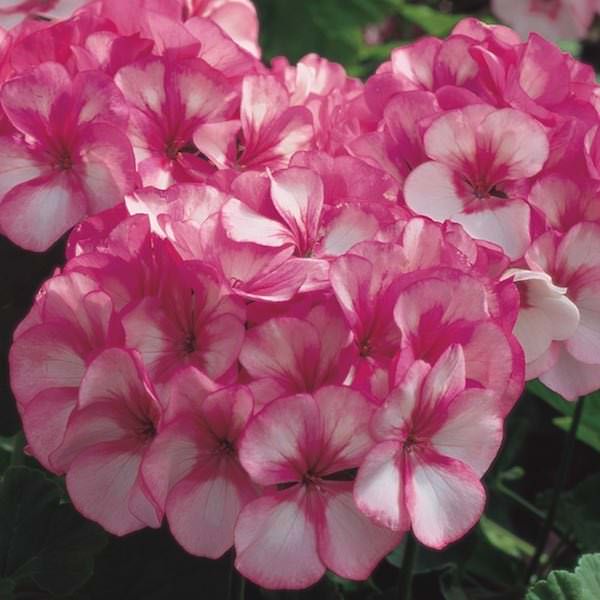 AN06047
MAVER­ICK STAR Geranium Seeds
Maverick Star grows vibrant pink and white bicolor blooms.Perhaps the prettiest pink picotee we've seen on a geranium, Maverick Star geranium's bicolor blooms are truly spectacular. Bright pink and bright white on the same flower, Maverick Star's flowers grow in large clusters set off above scalloped green leaves. Compact and tidy, well-branched plants are happy even in humid, hot climates. Maverick geraniums are excellent container flowers and equally as happy mass planted in beds or used for window boxes. Think of the display you could make with this eye-catching pink and white masterpiece!
---
BULLSEYE SERIES Geranium Seeds
Compact, 14-16 in. plants with scalloped, chocolate-purple leaves edged in light green which retain their color even in extreme heat. Plants produce large clusters of stunning blossoms continuously from summer until frost. The BullsEye series are more vigorous than most other dark-leaved varieties and are an easy to grow, showy choice for beds, borders, containers or hanging baskets. Perennial in mild winter areas, and can be grown as annual everywhere.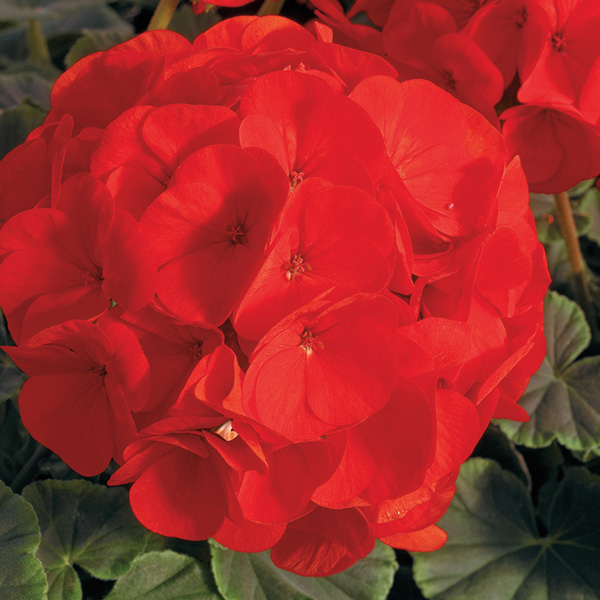 AN20855
BULLS­EYE SCARLET Geranium Seeds
Dark chocolate scalloped foliage edged in bright green, with eye-popping bright red flower bursts, Bullseye Scarlet is a great choice for your summer garden beds or hanging baskets. Compact and tidy, Bullseye Scarlet performs well in heat, retaining flower and leaf color better than many other geraniums. We grew Bullseye Scarlet geraniums in the SGS test garden and were very pleased with the results.
---
New for 2018
AN18052
BULLS­EYE LIGHT PINK Geranium Seeds
How about pretty pink petals and chocolate leaves for a decadent treat? Here's Bullseye Light Pink geranium, new for 2018. Bullseye Pink is covered in velvety delicate pink blossoms from summer until first frost. Leaves feature striking chocolate centers ringed by light green and retain their color even in extreme heat. Plants grow 14-16 inches high and are an excellent choice for hanging baskets, beds or containers.
---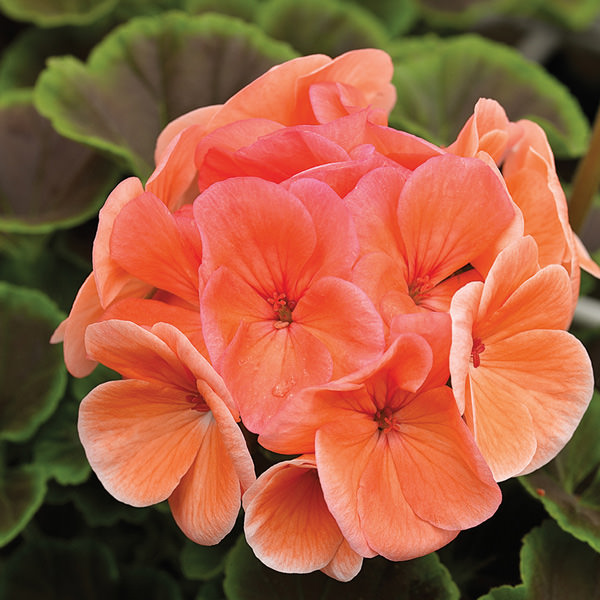 New for 2018
AN18049
BULLS­EYE SALMON Geranium Seeds
Something a little sultry and little sweet for summer: a salmon geranium! And what a stunner she is. Bullseye Salmon geranium produces large clouds of colorful peach-salmon blooms above attractive chocolate-purple leaves with spring green edges. The Bullseye series of geraniums remains compact at just 14-16 inches high and retain their leaf color even in high heat. Geraniums are perennial in milder climates and can be grown as annuals anywhere, and Bullseye Salmon is a perfect choice to bring a bit of tropical summery color to beds, borders, or patio gardens.
---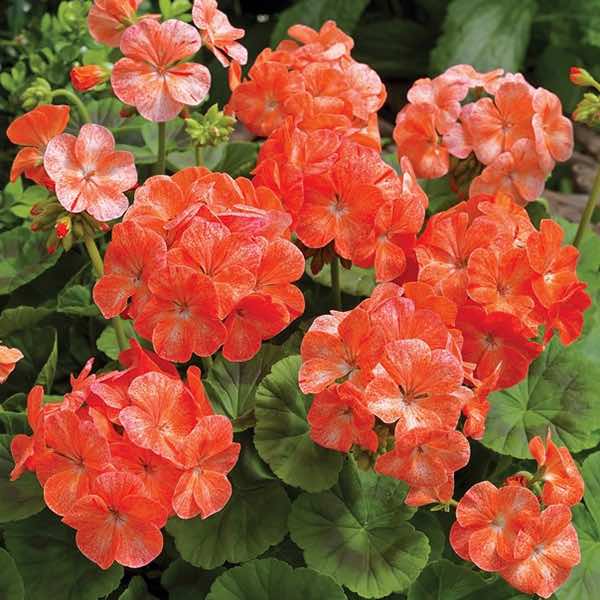 AN00040
PINTO PREMIUM SALMON SPLASH Geranium Seeds
With beautiful blossoms ranging from bright salmon to cream and everything in between, we can't help but love this compact geranium for its outstanding performance. Pinto Premium Salmon Splash provides large, eye-catching 5-6 inch bloom clusters on little plants perfect for smaller containers. Pinto Premium Salmon Splash grows just 10-14 inches high, blooms early, and withstands all kinds of weather. While it tolerates light shade, Pinto Premium Salmon Splash geranium is happiest blooming in full sun, and is considered perennial in zones 9-10 but can be grown as an annual anywhere.
---
DIVAS SERIES Geranium Seeds
Why Divas Geraniums? The colors are outstanding and frequently unique. They are incredibly free-blooming, starting earlier and finishing later than other geraniums. Divas show a remarkable tolerance to heat, humidity and rain. All this on attractive, compact, branching 12-16 in. tall plants which always look neat.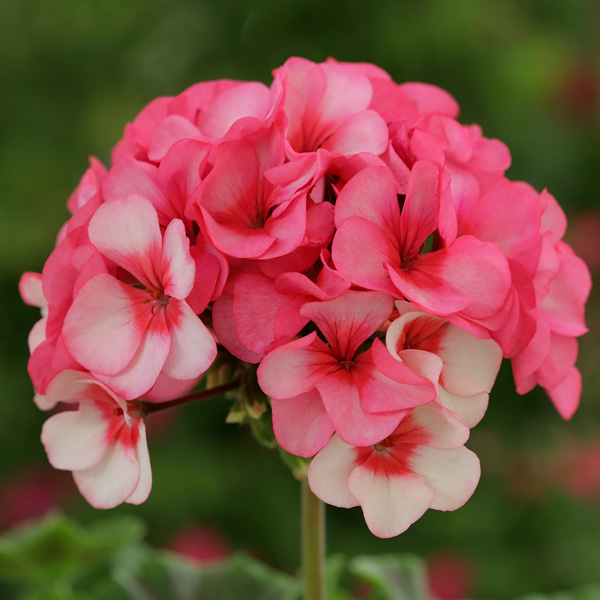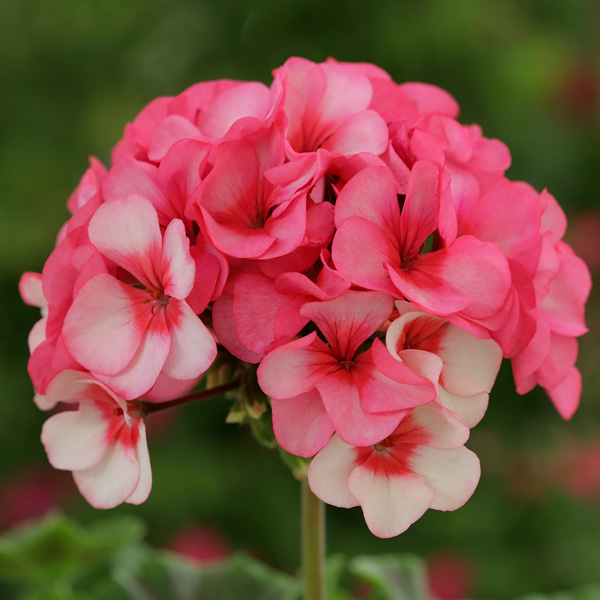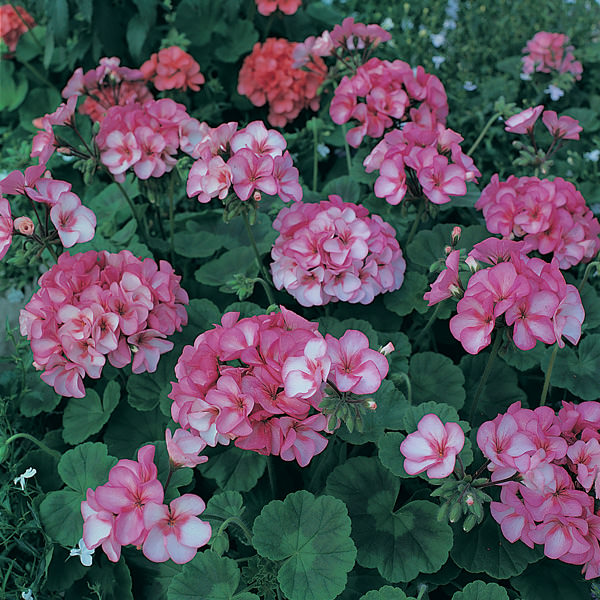 AN18053
DIVAS STAR Geranium Seeds
Whimsical flowers with deep carmine centers, smoothing out to light pink petals with a dark pink edges. Grows 12-16 inches tall. Tolerates heat, humidity, and rain.
---
HORIZON SERIES Geranium Seeds
Horizon Series geraniums are early blooming and heavy flowering. Bloom continues over a longer season than other geraniums. Plants are neat, compact and branching to 12-16 in. tall. They tolerate heat, humidity and rain. Horizon Series geraniums are closely related to, and show the same high performance as Divas Series geraniums.
AN17084
HORIZON LAVENDER Geranium Seeds
Horizon Lavender geranium, highly tolerant of heat and humidity, is a tender perennial in areas with milder winters and can be grown as an annual anywhere. With large clusters of pretty barbie pink/lavender flowers, Horizon Lavender boasts a continuous bloom over a long season if deadheaded regularly. Plants are relatively compact, growing 12-16 inches tall, with a tidy, well-branched habit, and foliage is green with a contrasting dark bronze-maroon to purple-black stripe.
---
IVY GERANIUMS Pelargonium peltatum
Heavy flowering geraniums with cascading, ivy-shaped foliage. Well-branched plants grow 8-10 in. tall, spread to 24 in. across. Ivy Geraniums are great to in hanging baskets for a stunning cascade of color.
TORNADO SERIES Ivy Geranium Seeds
Tornado is an improved series with better branching and increased heat tolerance compared to other seed grown Ivy Geraniums. Seeds need warm conditions to germinate and bottom-heat is recommended. Perennial in climates with little or no winter frost.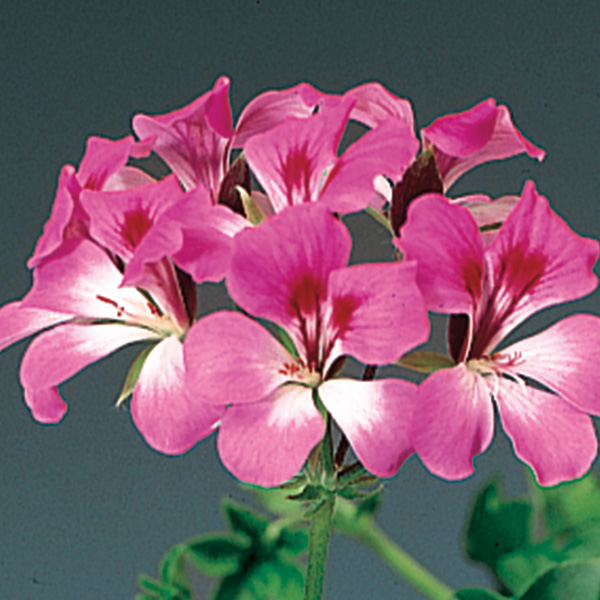 New for 2018
AN18191
TORNADO BICOLOR DUET Ivy Geranium Seeds
Lilac, rose, and white (tricolor) flowers. Grow Tornado Bicolor Duet in hanging baskets or even as an unusual ground cover, as the plants can spread up to two feet across. When planted in containers, Tornado Bicolor Duet ivy geranium can be overwintered in a sunny window, and will grow as a perennial in climates with very mild winters. We like Tornado Bicolor Duet for its striking markings of light and dark on a bright pink background.
---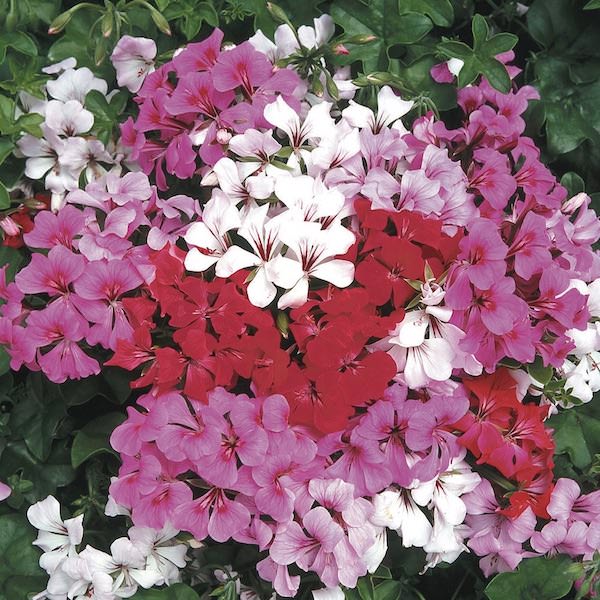 AN00236
TORNADO MIX Ivy Geranium Seeds
Tornado Mix ivy geranium is a formula mix of nine pretty colors in the purple-to-red-to-white spectrum, including pink, red, rose, lilac, fuchsia, rose and white, carmine, and white. Tornado Mix ivy geranium grows well even in hot summers, and blooms best in full sun to part shade with cool nights. A top performer at the Dallas Arboretum Plant Trials, wouldn't Tornado Mix make a striking blend of bright in your window boxes?
---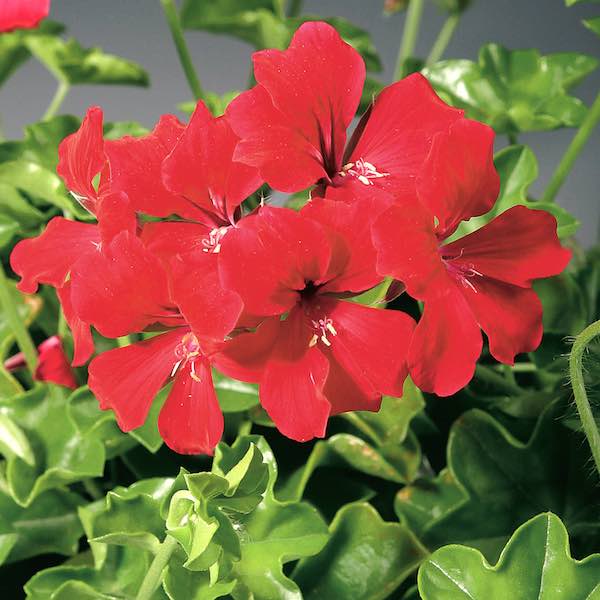 AN00239
TORNADO RED Ivy Geranium Seeds
We love the perfect cherry red of this ivy geranium, which blooms heavily on cascading, well-branched tendrils. Plants grow 8-10 inches tall and are happiest in sunshine to light shade. Plant Tornado Red ivy geranium and watch the hummingbirds enjoy the eye-catching feast.
---
Back to Top
How to Plant and Grow Geranium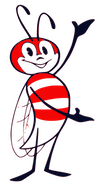 Plant Geranium Seeds: Sow seed in 2 in. pots or cell packs, press into soil and barely cover. Kept at 75°F. germination is in 14-21 days. Bottom-heat will improve results and is recommended. Transplant into the garden 1 ft. apart, after all danger of frost.
Grow Geranium: Full or part sun. Regular water. Flowers attract hummingbirds, plants are heat tolerant and resist rabbits and deer.