GERANIUM SEEDS
Dwarf Garden Geranium, Ivy Geranium
Pelargonium hortorum, P. peltatum
DWARF GARDEN GERANIUMS Pelargonium hortorum
Tough, 12-18 in. tall plants with colorful, 4-6 in. flower-heads. Round velvety leaves with darker zone inside the scalloped leaf margin. Perfect for window boxes, hanging baskets or sunny garden beds.
RINGO SERIES Geranium Seeds
AN00241
RINGO DEEP SCARLET Geranium
Four to five in. flashy flower heads on compact, 12 in. tall plants. Ringo Deep Scarlet geranium is an outstanding performer even in small containers.
---
AN03241
RINGO SCARLET STAR Geranium
4-5 in. scarlet-red flowers with splashes of white on compact, 12 in. tall plants.
---
MAVERICK SERIES Geranium Seeds
Maverick geraniums are prolific producers of huge, shatter free 5-6 in. flower heads above lush, well-branched foliage. An outstanding performer in the garden, many experts believe this is the best series for 4-6 in. containers. The Maverick varieties we offer have all demonstrated tremendous heat tolerance, even in the Deep South. Plants grow 15-18 in. tall.
AN06047
MAVERICK STAR Geranium
Maverick Star grows vibrant pink and white bicolor blooms.
---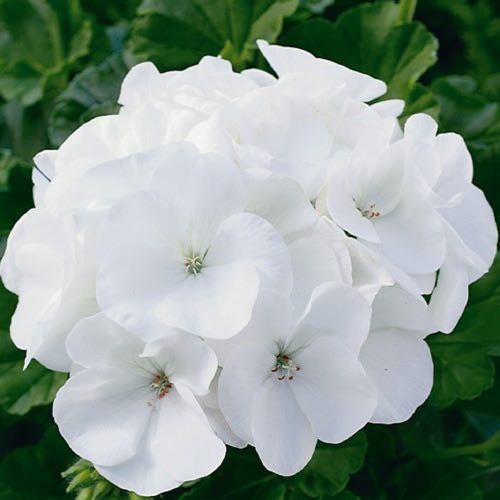 AN10328
MAVERICK WHITE Geranium
Maverick White produces striking, pure white flowers.
---
AN09014
MAVERICK ORANGE Geranium
Maverick Orange carries bright orange flowers on healthy, heavy blooming plants.
---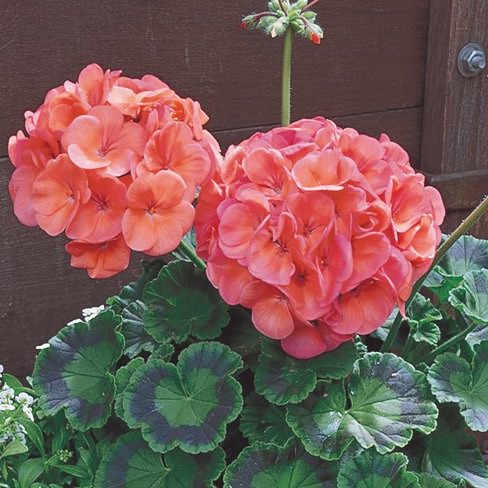 AN00077
MAVERICK CORAL Geranium
Maverick Coral is a fantastic producer of bright, coral-orange flowers.
---
AN10300
MAVERICK APPLEBLOSSOM Geranium
Maverick Appleblossom has delicate, soft pink flowers with white edges.
---
AN10316
MAVERICK QUICKSILVER Geranium
Maverick Quicksilver is a magnificent producer of light lavender-pink flowers.
---
AN14218
MAVERICK SCARLET PICOTEE Geranium
Maverick Scarlet Picotee geranium features large heads of bicolor flowers in scarlet red, and white. Plants are healthy, free-branching, and heavy blooming. A Trial Gardens at University of Georgia top performer in 2016.
---
AN10312
MAVERICK PINK Geranium
Maverick Pink has large heads of bright pink flowers with light eyes.
---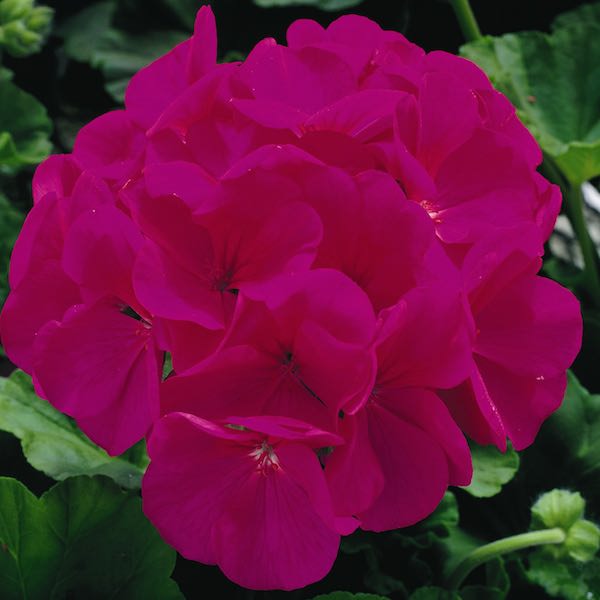 AN00237
MAVERICK VIOLET Geranium
Maverick Violet produces beautiful Violet-Rose blooms.
---
AN10320
MAVERICK SCARLET Geranium
Maverick Scarlet is a wonderful producer of deep scarlet flowers.
---
AN14221
MAVERICK SALMON Geranium
Maverick Salmon geraniums have large, deep salmon flower heads on healthy, branching, free-blooming plants.
---
NANO SERIES Geranium Seeds
Nano geraniums are genetically dwarf, very early, heavy flowering plants that will not stretch. Their handsome, dark green leaves serve as the perfect backdrop for the brilliant, extra large flower heads. In containers 'Nano' geraniums grow 6-10 in. tall, planted into the garden they will grow to 10-12 in. tall.
AN12302
NANO SALMON Geranium
Salmon-pink colored flowers.
---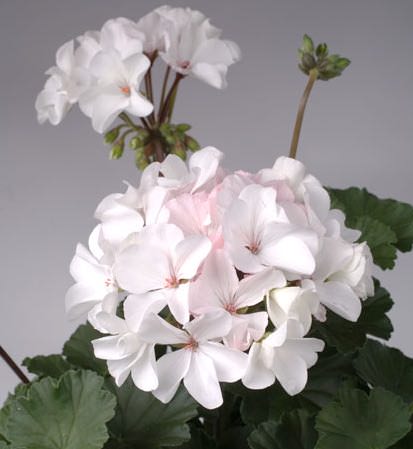 AN12303
NANO WHITE Geranium
White flowers.
---
AN12301
NANO PINK Geranium
Deep, clear pink flowers.
---
AN12300
NANO APPLEBLOSSOM Geranium
Soft pink and white flowers.
---
BULLSEYE SERIES Geranium Seeds
Compact, 14-16 in. plants with scalloped, chocolate-purple leaves (when mature) edged in light green. They produce large clusters of stunning blossoms continuously from summer until frost. The BullsEye series are more vigorous than most other dark-leaved varieties and are an easy to grow, showy choice for beds, borders, containers or hanging baskets. Perennial in mild winter areas, they can be grown as annual everywhere.
AN10284
BULLSEYE CHERRY Geranium
Deep cherry-rose blossoms.
---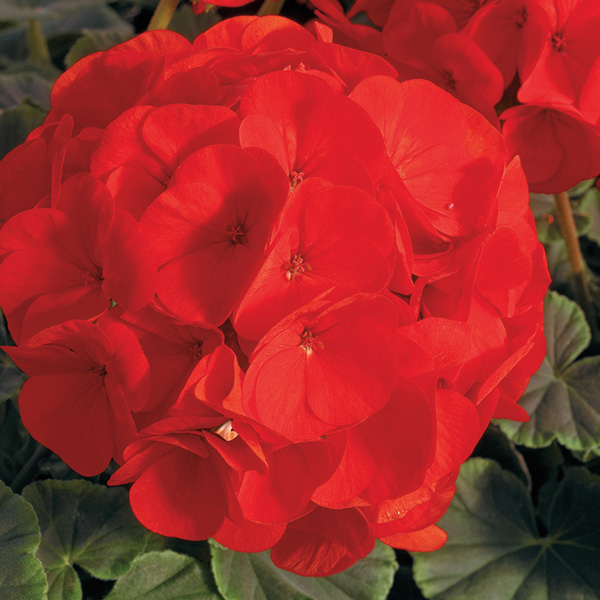 AN20855
BULLSEYE SCARLET Geranium
Bright scarlet blooms.
---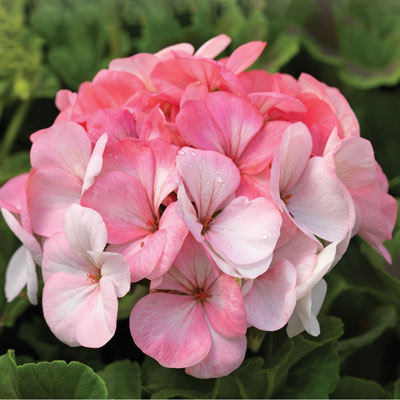 AN01164
PINTO PREMIUM WHITE TO ROSE Geranium
Flowers of this 2013 AAS Winner open white and mature to ever deepening rose-pink shades, creating an appealing bicolor effect. Compact, well-branched plants have forest green leaves with dark zoning.
---
AN00040
PINTO PREMIUM SALMON SPLASH Geranium
Vigorous plants produce large, salmon and cream colored blooms. Pinto Premium Salmon Splash is exceptionally weather tolerant.
---
DIVAS SERIES Geranium Seeds
Why Divas Geraniums? The colors are outstanding and frequently unique. They are incredibly free-blooming, starting earlier and finishing later than other geraniums. Divas show a remarkable tolerance to heat, humidity and rain. All this on attractive, compact, branching 12-16 in. tall plants which always look neat.
AN11492
DIVAS ICE ROSE Geranium
Beautiful bicolor rose and white petals. Grows 12-16 in. tall. Tolerates heat, humidity, and rain.
---
AN11491
DIVAS STAR Geranium
Whimsical flowers with deep carmine centers, smoothing out to light pink petals with a dark pink edges. Grows 12-16 in. tall. Tolerates heat, humidity, and rain. Packet is 10 seeds.
---
AN09006
DIVAS PICOTEE CHERRY Geranium
Cherry faces with white eyes.
---
HORIZON SERIES Geranium Seeds
Horizon Series geraniums are early blooming and heavy flowering. Bloom continues over a longer season than other geraniums. Plants are neat, compact and branching to 12-16 in. tall. They tolerate heat, humidity and rain. Horizon Series geraniums are closely related to, and show the same high performance as Divas Series geraniums.
New for 2017
AN17086
HORIZON DEEP SALMON Geranium
---
New for 2017
AN17084
HORIZON LAVENDER Geranium
---
New for 2017
AN17082
HORIZON CORAL SPICE Geranium
---
New for 2017
GRN0001
MOULIN ROUGE Geranium
Large 5 in. rich red flower heads are produced all season on super vigorous and branching, weather-resistant plants. Growth is dense and spreading: Moulin Rouge produces more flowers than other dwarf garden geraniums and can be planted farther apart. It is a particularly outstanding landscape geranium. Plants grow to 14-16 in. tall, spread wider.
---
IVY GERANIUMS Pelargonium peltatum
Heavy flowering geraniums with cascading, ivy-shaped foliage. Well-branched plants grow 8-10 in. tall, spread to 24 in. across. Ivy Geraniums are great to in hanging baskets for a stunning cascade of color.
TORNADO SERIES Ivy Geranium Seeds
Tornado is an improved series with better branching and increased heat tolerance compared to other seed grown Ivy Geraniums. Seeds need warm conditions to germinate and bottom-heat is recommended. Perennial in climates with little or no winter frost.
AN00236
TORNADO MIX Ivy Geranium
A formula mix of 9 attractive colors including pink, red, rose, lilac, fuchsia, rose and white, carmine, and white.
---
AN00239
TORNADO RED Ivy Geranium
Bright red blooms.
---
AN00238
TORNADO ROSE Ivy Geranium
Deep rose-pink blooms.
---
AN00240
TORNADO WHITE Ivy Geranium
Snowy white flowers, beautifully veined.
---
Greg Stack, horticulturalist at the University of Illinois demonstrates how to overwinter geraniums.
Back to Top
How to Plant Geranium Seeds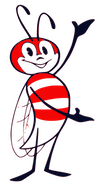 Sow Geraniums: Sow seed in 2 in. pots or cell packs, press into soil and barely cover. Kept at 75°F. germination is in 14-21 days. Bottom-heat will improve results and is recommended. Transplant into the garden 1 ft. apart, after all danger of frost.
Grow Geraniums: Full or part sun. Regular water. Flowers attract hummingbirds, plants are heat tolerant and resist rabbits and deer.