IMPATIENS SEEDS
Impatiens walleriana, I. hawkeri
Impatiens provide long-lasting, colorful flowers. Plant in mixed borders, or alone in large beds. Include Double Impatiens for impressive container plantings. New Guinea Impatiens are disease resistant. Flowers are huge.
SINGLE FLOWERED IMPATIENS
Impatiens for Mass Plantings, Borders, and Containers.
XTREME SERIES Impatiens Seeds
"Amazing flower power" is a phrase you are going to hear repeated often in regards to Xtreme impatiens and it is not just talk. Compact, heat-loving, 8-10 in. tall plants produce incredible amounts of jumbo 2½ in. flowers. Fast growing, very long-blooming, and easy to grow.
AN09100
XTREME WHITE Impatiens Seeds
Heat loving, compact, 8-10 in. plants absolutely smother themselves in brilliant white blossoms. We predict that given time this will become America's favorite white impatiens.
---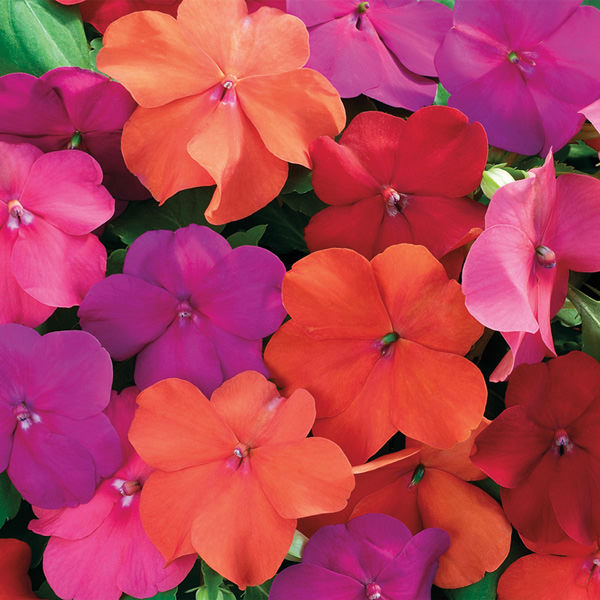 AN11904
XTREME TANGO MIX Impatiens Seeds
Deep salmon, red, rose, scarlet, and violet flowers are in this lively designer mix.
---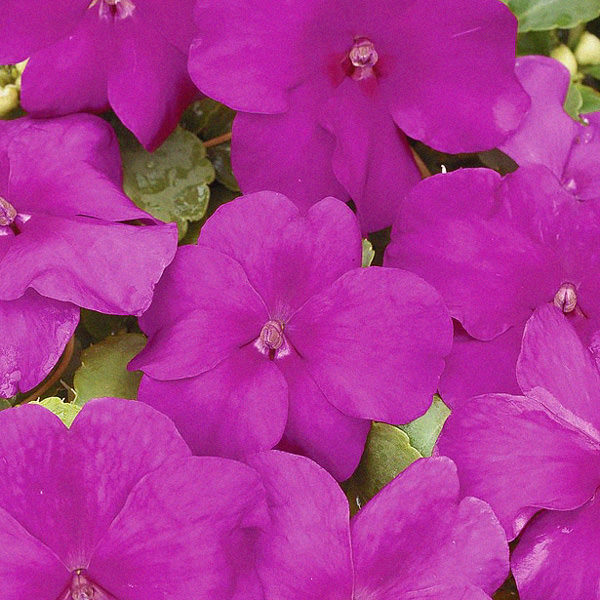 AN11684
XTREME VIOLET Impatiens Seeds
Glowing violet-purple.
---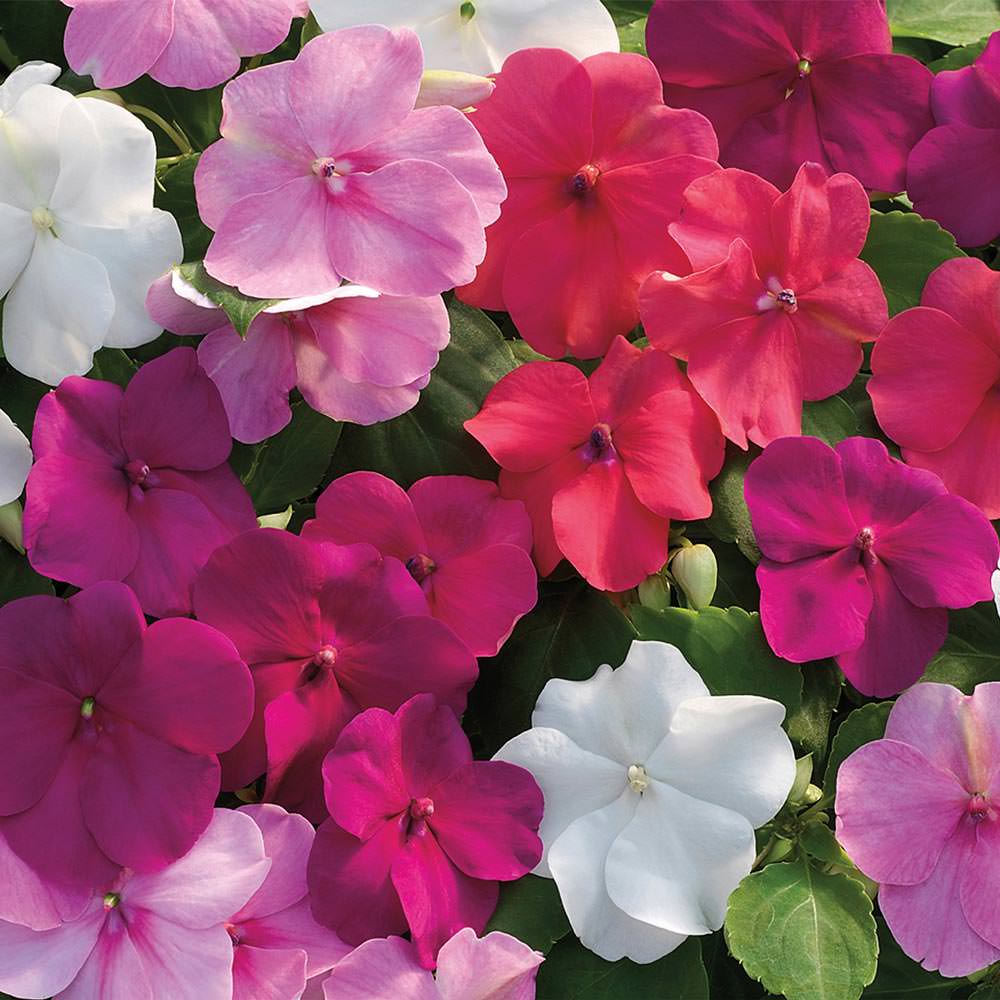 AN11901
XTREME ROSY MIX Impatiens Seeds
Pink, rose, violet, and white flowers are blended in this new designer mix.
---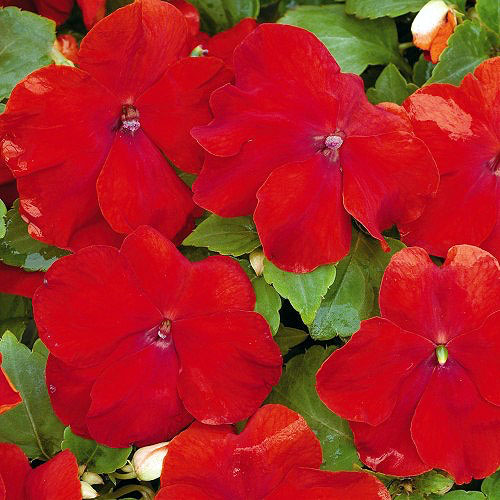 AN09099
XTREME RED Impatiens Seeds
Huge, deep red flowers cover shapely 8-10 in. plants. They love the heat and bloom with astonishing freedom.
---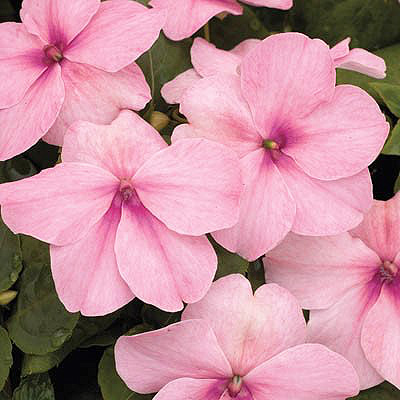 AN09098
XTREME PINK Impatiens Seeds
Super-sized, 2½ in. pink flowers cover the compact, 8-10 in. tall, heat loving, heavy blooming plants throughout the season.
---
AN09096
XTREME MIX Impatiens Seeds
Includes shades of lavender, lilac, pink, red, rose, salmon, scarlet, violet and white.
---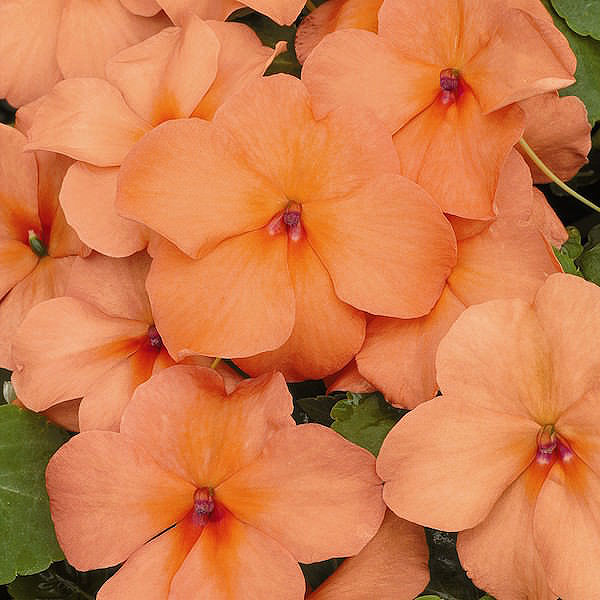 AN10376
XTREME SALMON Impatiens Seeds
Xtreme Salmon is a shining, showy selection for shaded beds, borders or containers.
---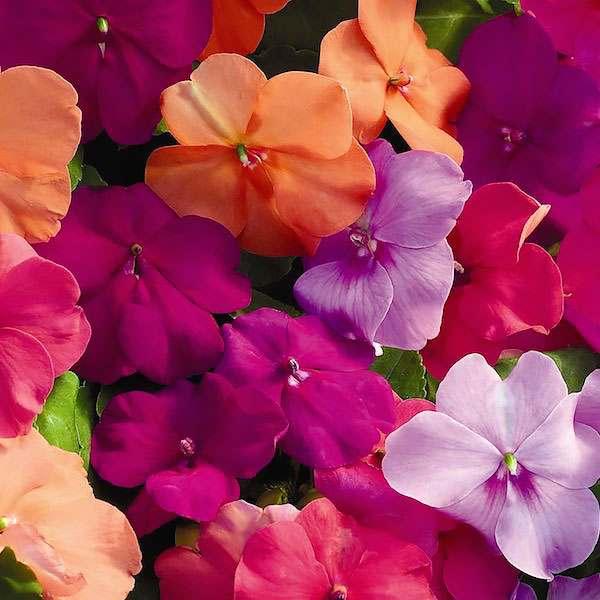 AN10384
XTREME UTOPIA MIX Impatiens Seeds
Lavender, rose, salmon and violet blooms, Xtreme Utopia Mix is an impressive, showy selection.
---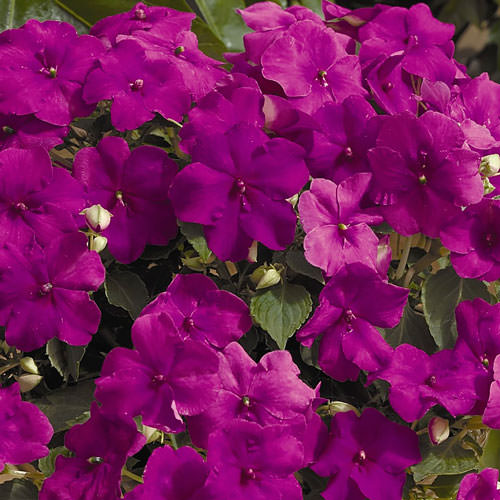 AN09095
XTREME LILAC Impatiens Seeds
Xtreme Lilac is a true lilac color and was voted "Best of the Best" at the University of Georgia trial gardens.
---
LOLLIPOP SERIES Impatiens Seeds
Why lollipop? Because flower color pops like no impatiens you have seen. Vibrant, eye-popping color on vigorous, uniform plants that will not stretch. The Penn State flower trial grounds in Landisville, Pennsylvania awarded Lollipop impatiens top scores for performance, rich color, and neat, branching growth.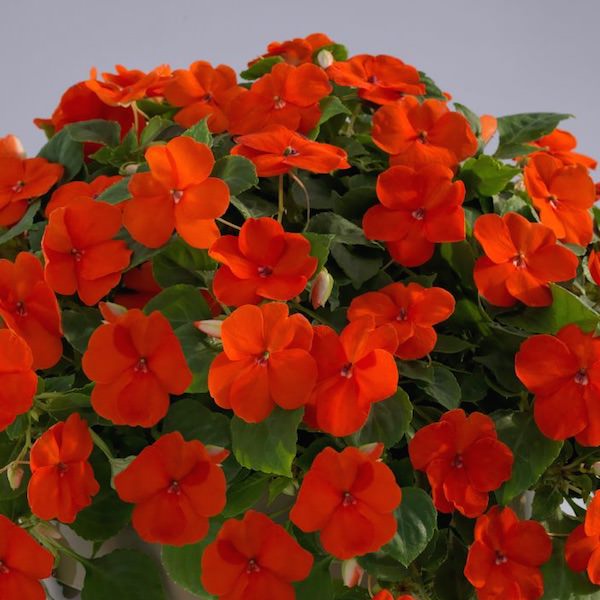 New
IMP0001
LOLLIPOP ORANGE Impatiens Seeds
Vibrant orange blooms on vigorous, 11 in. tall plants.
---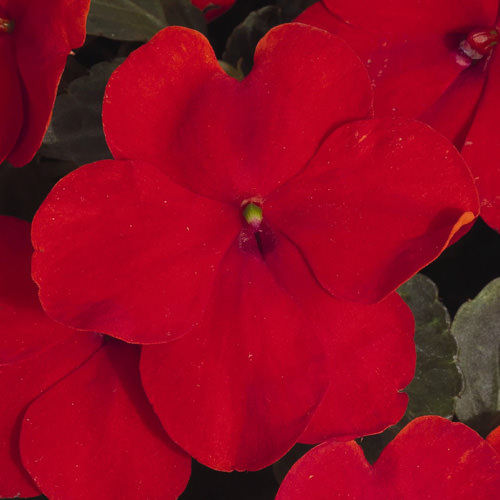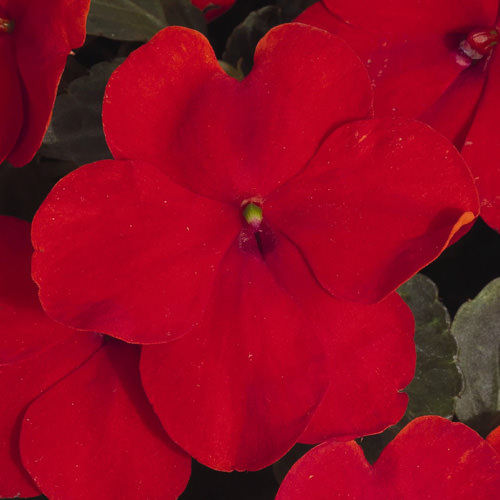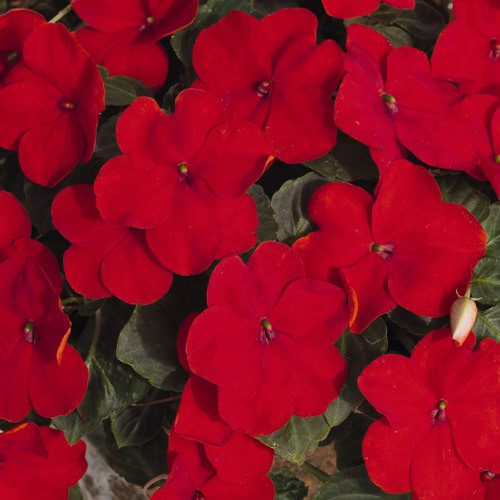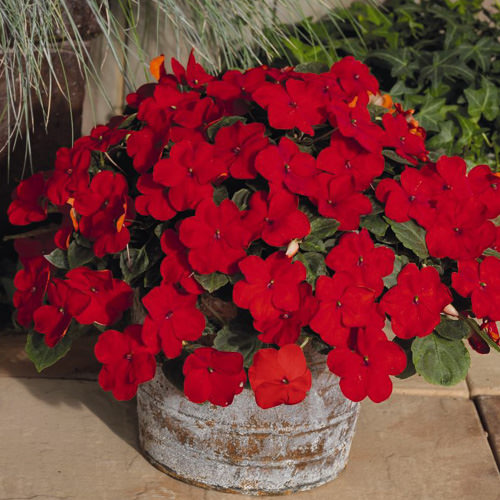 New
AN16026
LOL­LIPOP CHERRY RED Impatiens Seeds
Flowers the color of ripe cherries. 11 in. tall plants have a consistently tidy form.
---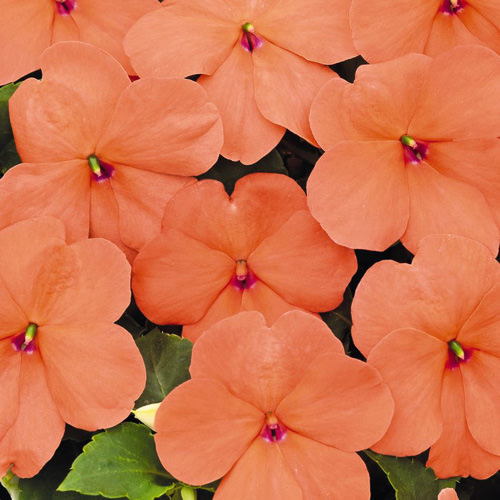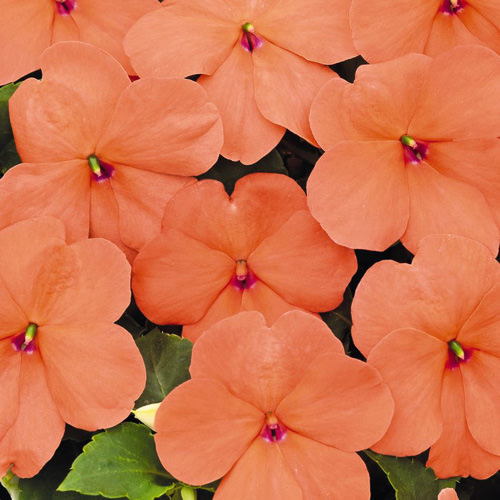 New
AN17987
LOL­LIPOP PEACH SALMON Impatiens Seeds
Abundant peach-salmon colored blossoms on 11 in. uniform plants.
---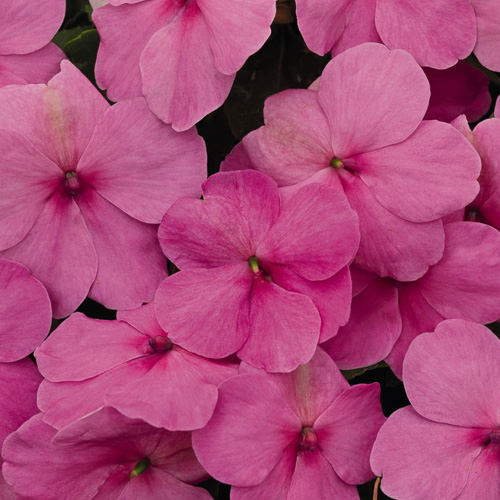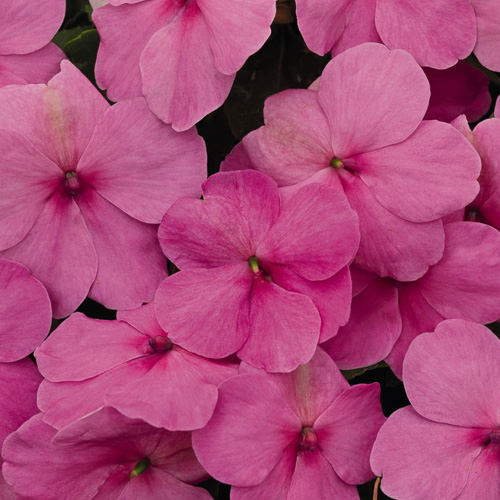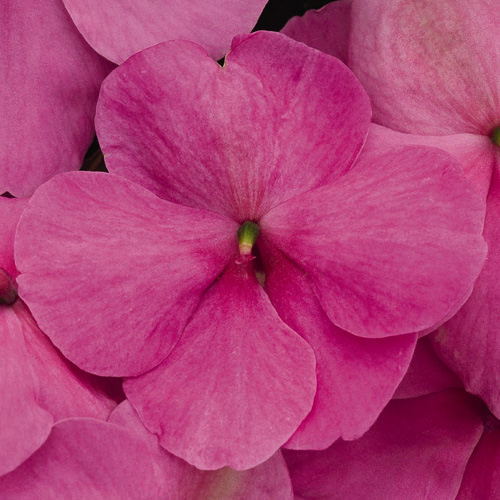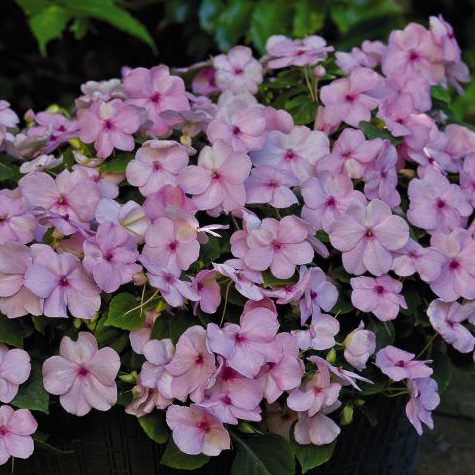 New
AN16023
LOL­LIPOP BUBBLE­GUM Impatiens Seeds
Bursts of sugary pink blooms coat 11 in. tall, well-formed plants.
---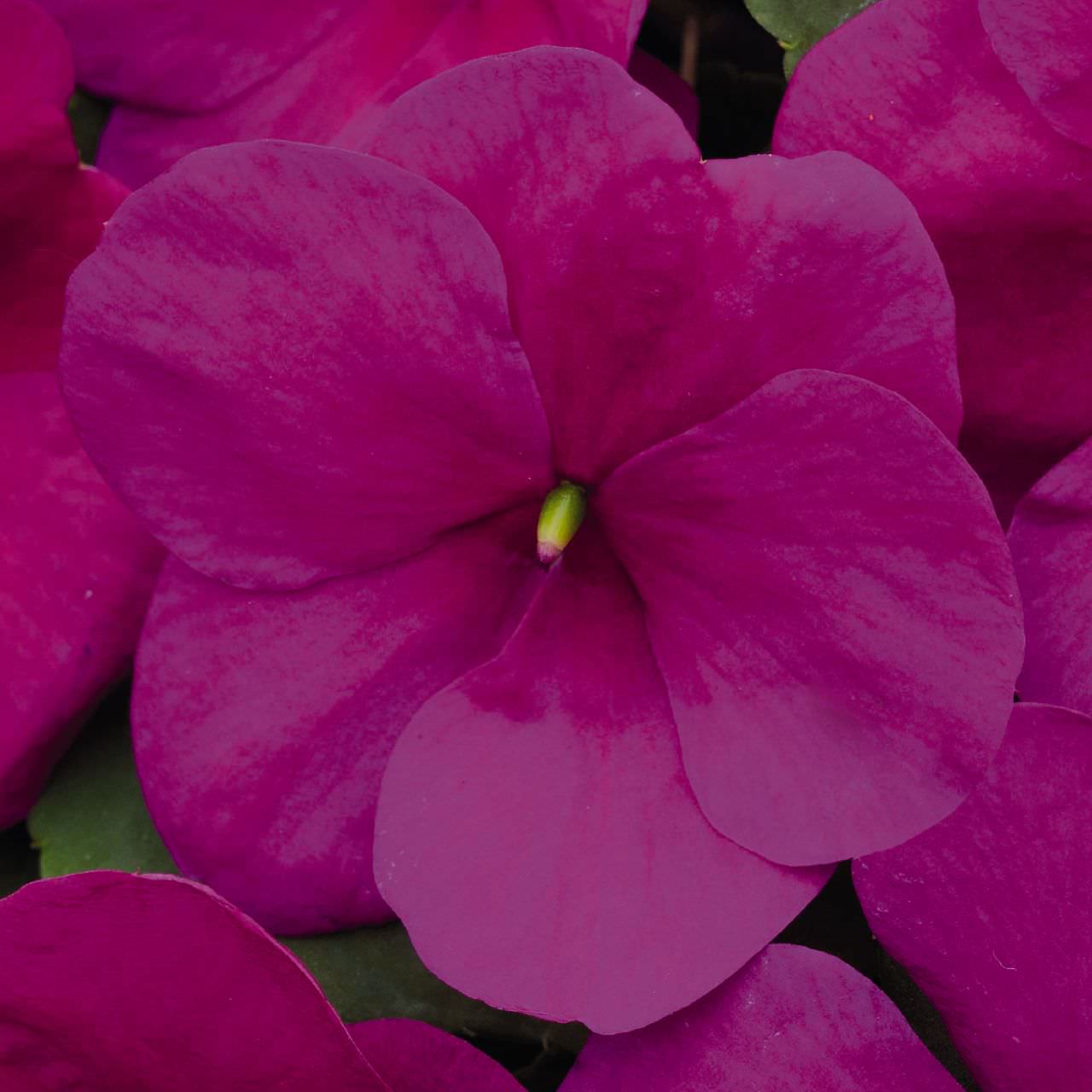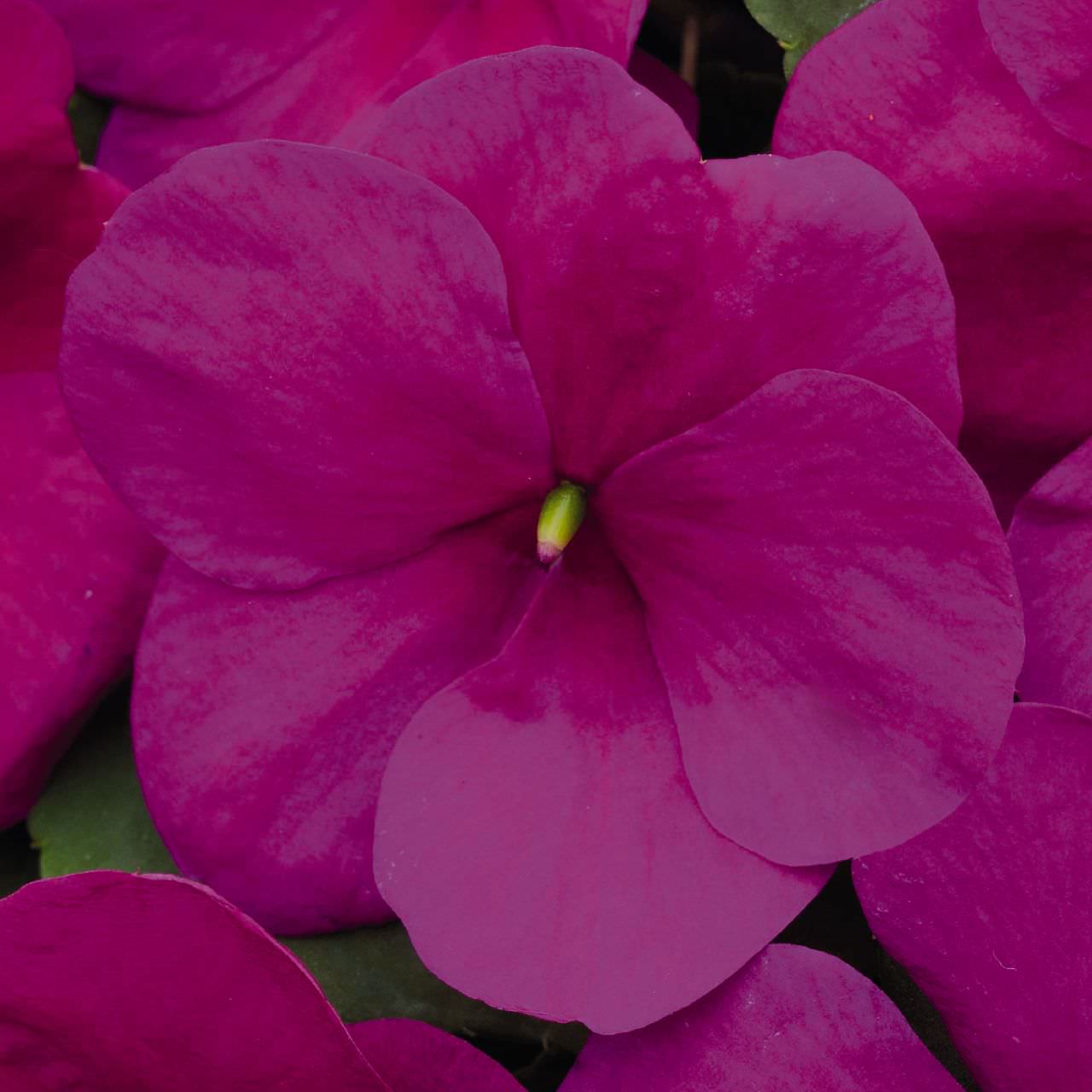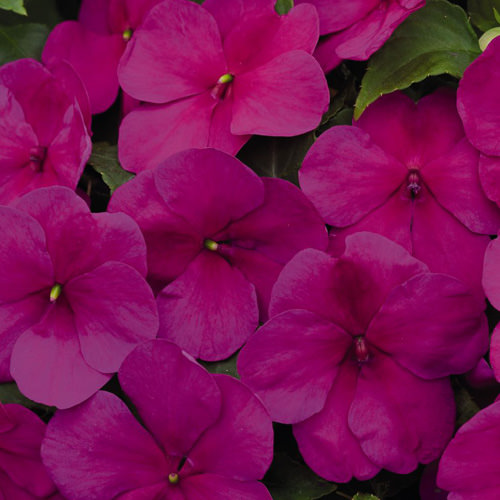 New
AN16024
LOL­LIPOP RASP­BERRY VIOLET Impatiens Seeds
A riot of hot violet pink flowers carpet 11 in. tall, well-branched plants.
---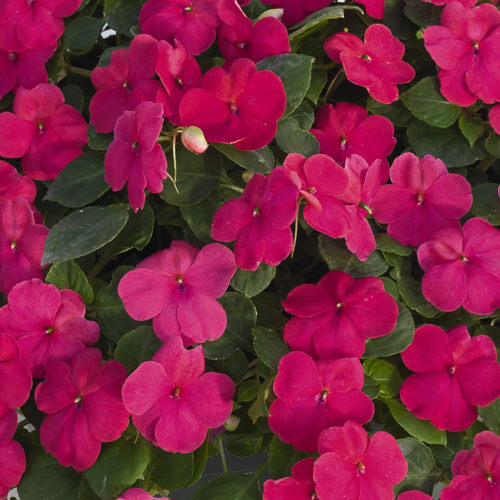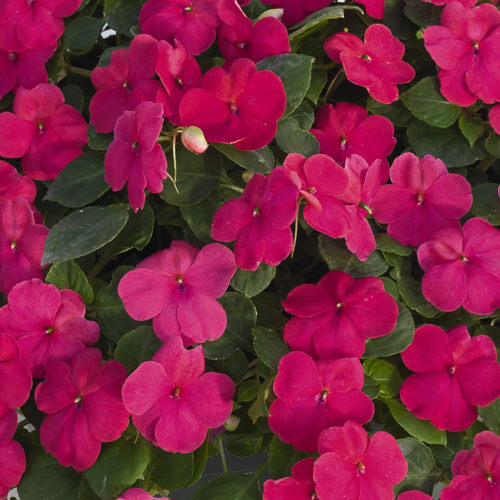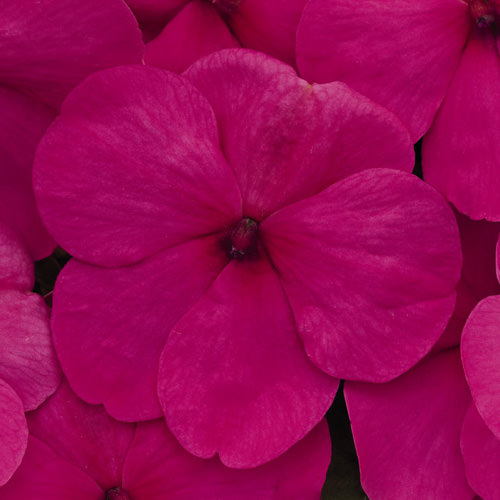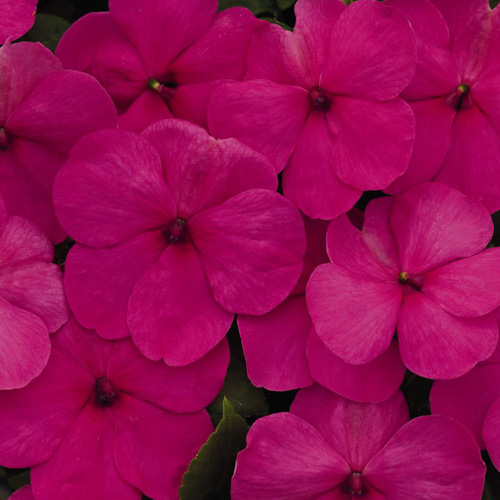 New
AN16020
LOL­LIPOP FRUIT PUNCH ROSE Impatiens Seeds
Intense rose blooms explode on 11 in. tall, multi-branching plants. Lollipop Fruit Punch Rose was named a Top 10 Performing Annual in the 2015 flower trials at the University of Minnesota Horticultural Display Garden.
---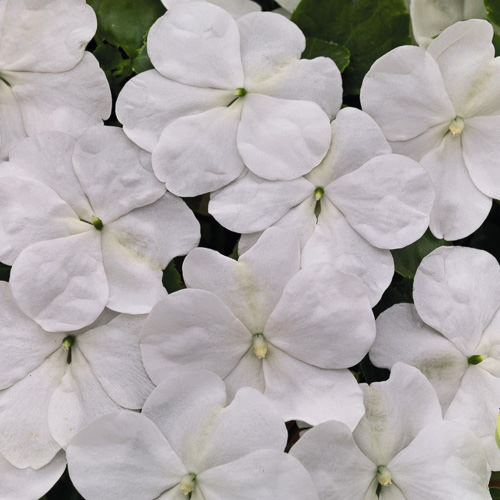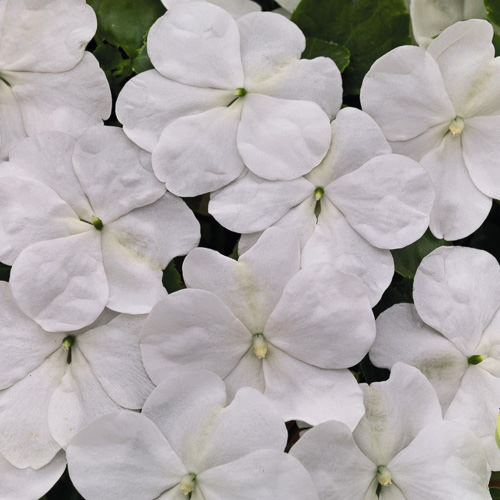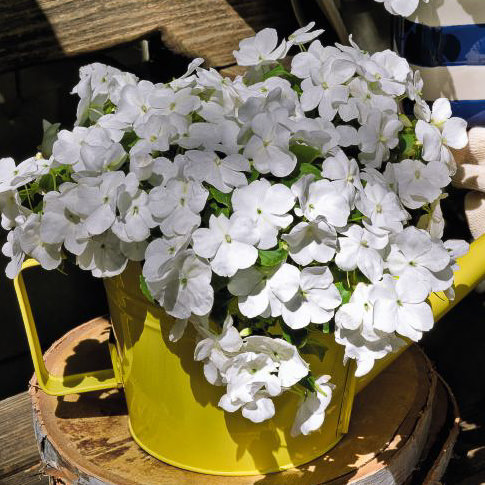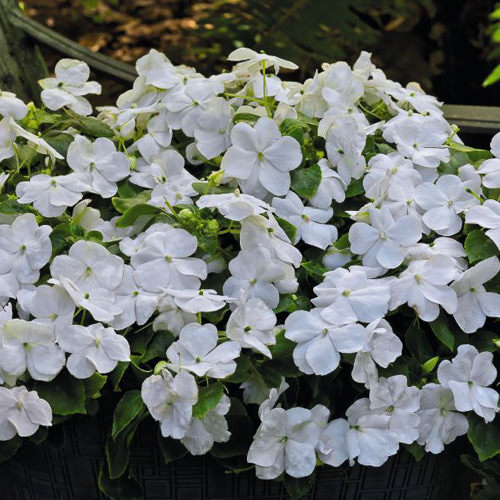 New
AN16022
LOL­LIPOP COCONUT Impatiens Seeds
Solid, clean white flowers. Eleven-inch tall plants are shapely and uniform.
---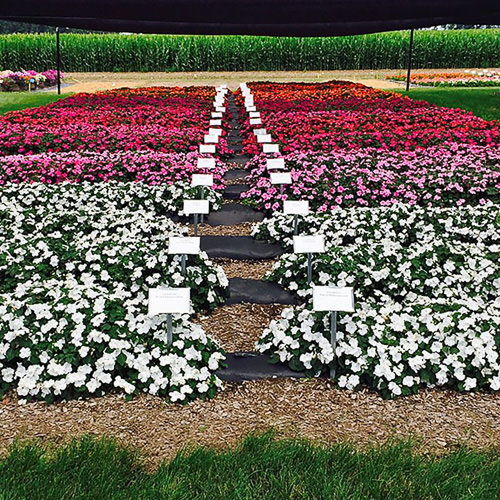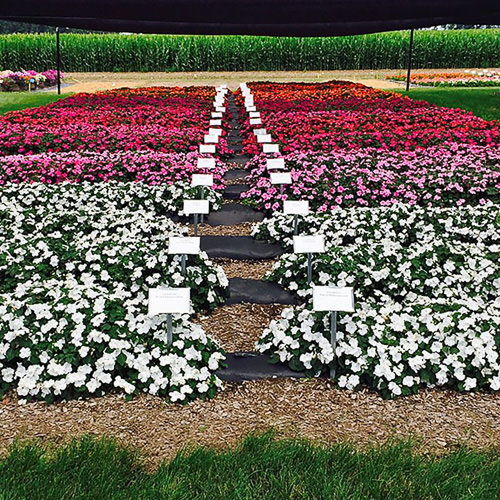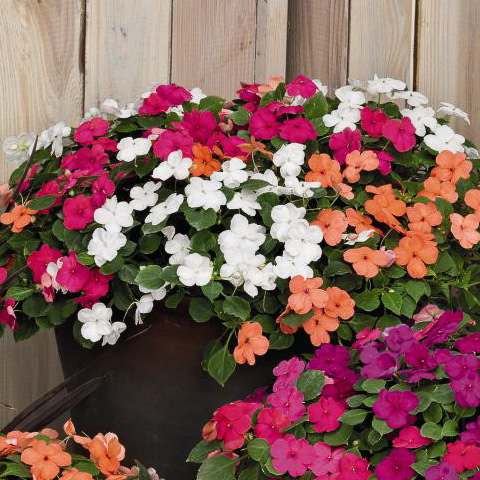 New
AN16025
LOLLIPOP MAXI MIX Impatiens Seeds
A formulated blend of all 8 Lollipop colors: Fruit Punch Rose, Coconut White, Bubblegum, Cherry Red, Raspberry Violet, Pomegranate Carmine, Orange, and Peach Salmon.
---
DOUBLE FLOWERED IMPATIENSImpatiens walleriana
Create Spectacular Borders, Patio Pots and Hanging Baskets.
ATHENA SERIES Double Impatiens Seeds
Masses of semi-double, rosebud blooms are produced over a very long summer and fall season on compact, low and spreading plants. Compared to other fancy flowered double series, Athena double impatiens bloom earlier, are more consistently double, have increased vigor and a more attractive habit of growth. They grow 10 in. high and up to 18 in. across and are perfect for adding brilliant color to shaded borders or containers.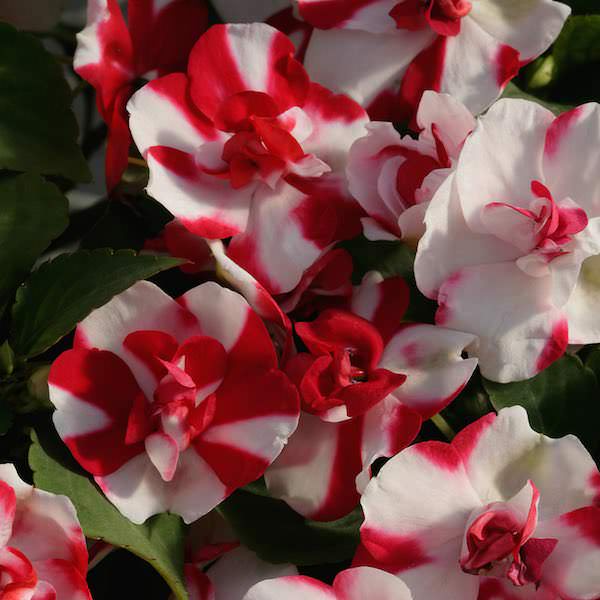 AN10988
ATHENA RED FLASH Impatiens Seeds
Red and white semi-double rosebud-type blooms.
---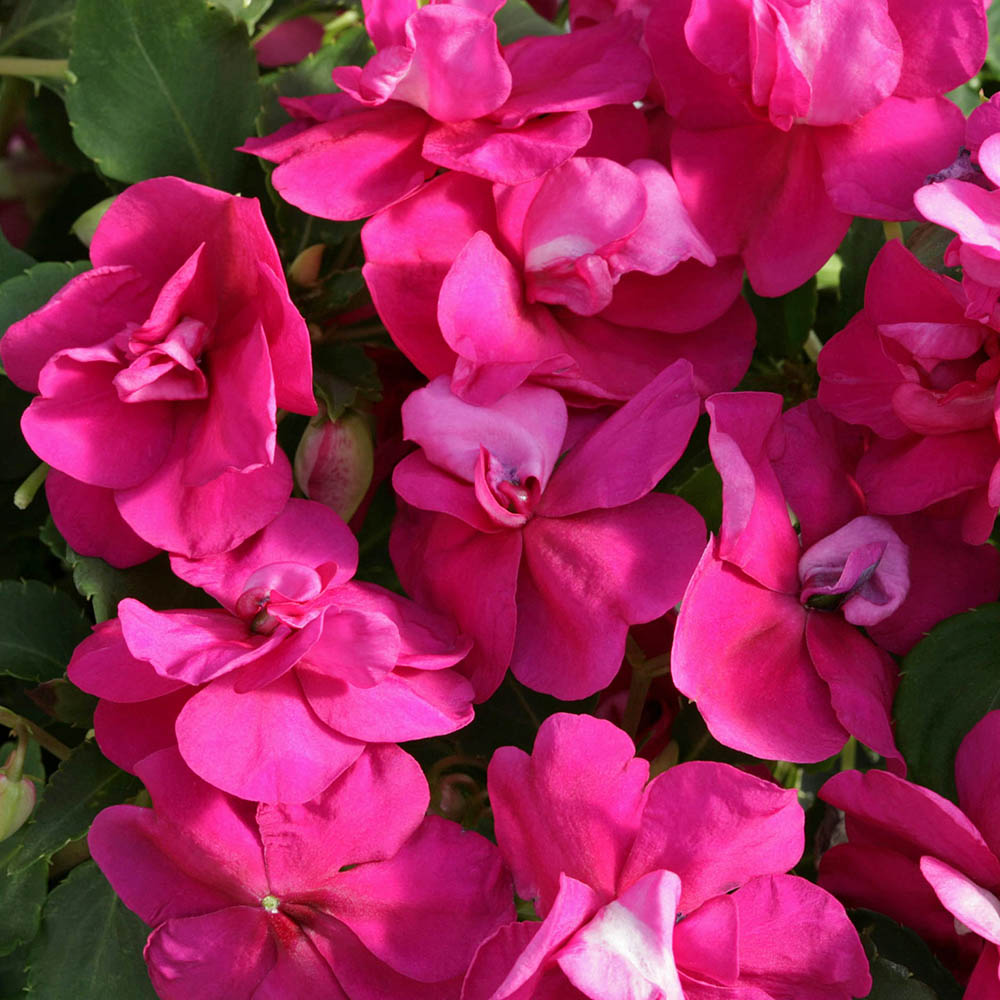 AN10388
ATHENA BRIGHT PURPLE Impatiens Seeds
Unique purple-violet semi-double rosebud blooms.
---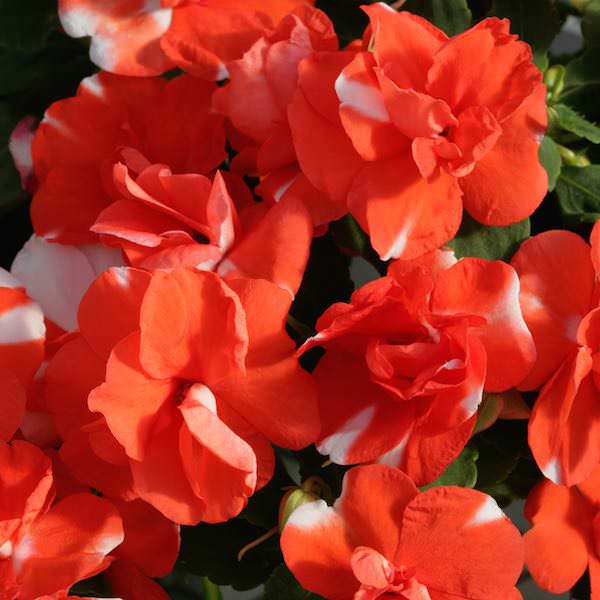 AN10356
ATHENA ORANGE FLASH Impatiens Seeds
Orange and white bicolor semi-double rosebud blooms.
---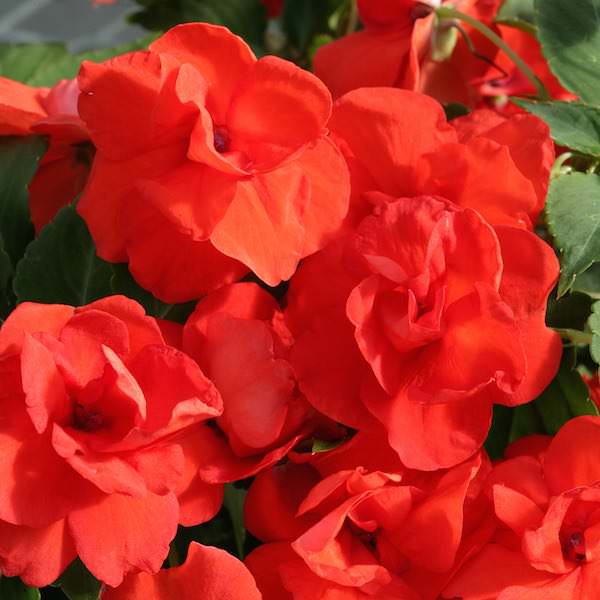 AN11683
ATHENA ORANGE Impatiens Seeds
Rosebud semi-double neon-orange blooms.
---
AN01748
ATHENA MIX Impatiens Seeds
A formula mix of all the Athena colors, with their beautiful, semi-double, rosebud blooms.
---
NEW GUINEA IMPATIENSImpatiens hawkeri
Grow Disease-resistant Plants with Huge, Showy Flowers.
FLORIFIC SERIES New Guinea Impatiens Seeds
Florific New Guinea Impatiens are extremely showy. They hold their large, plentiful flowers on the top of naturally compact, 10-14 in. multi-branched plants. Bred specifically to excel in mass plantings, and exceptionally resistant (perhaps immune) to Impatiens Downy Mildew, they are a superb landscape alternative to Impatiens walleriana in disease-prone regions. The Florific series varieties are the earliest New Guinea Impatiens to begin flowering, and they continue to bloom well into fall.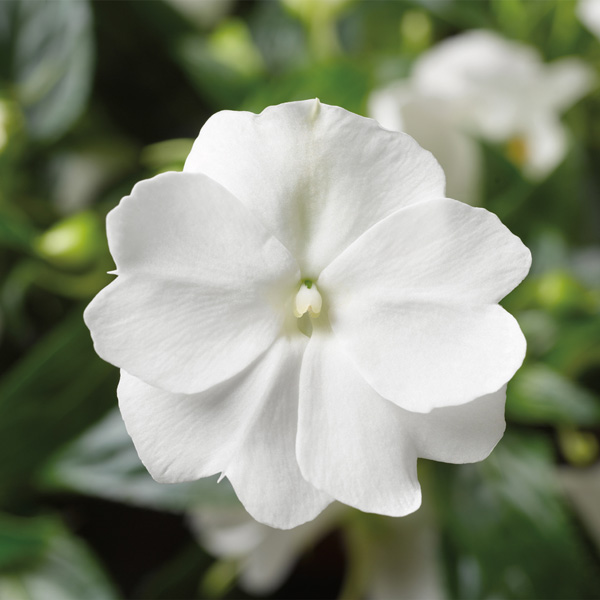 AN14447
FLORIFIC WHITE New Guinea Impatiens Seeds
---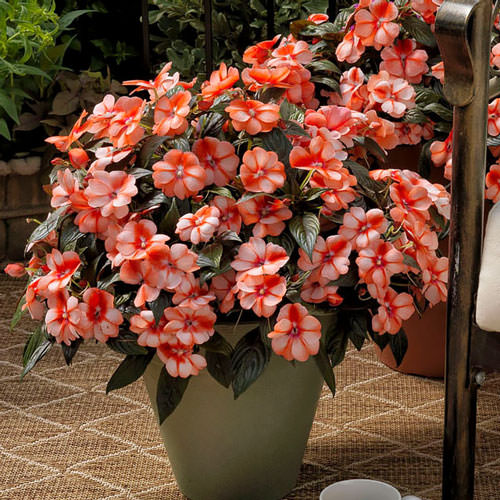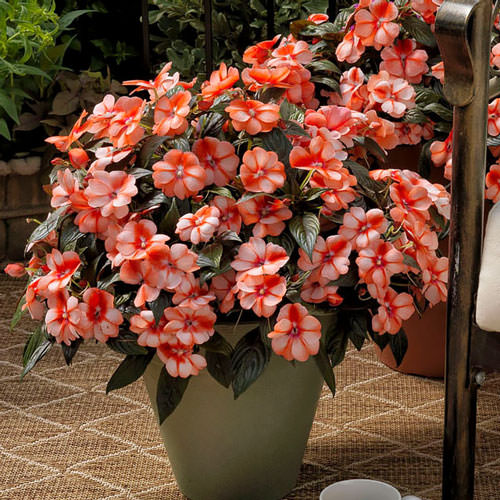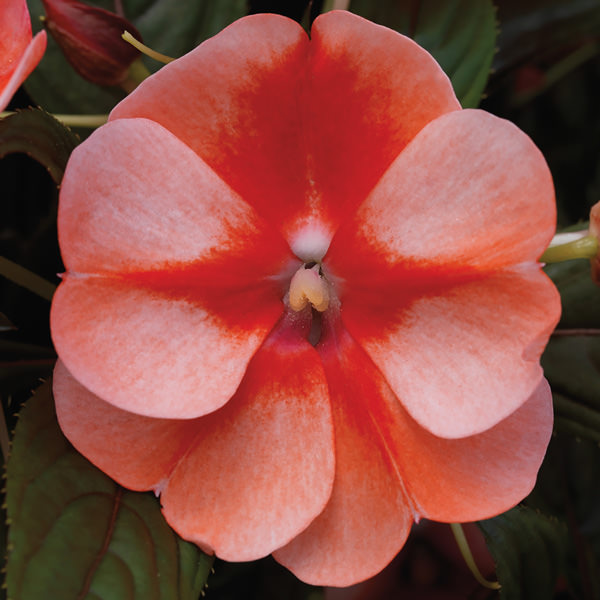 AN14220
FLORIFIC SWEET ORANGE New Guinea Impatiens Seeds
Light salmon to deep orange bicolor flowers. Sweet Orange is the first bicolor New Guinea impatiens available from seed. A 2014 All America Selections Winner, Sweet Orange also won a 2015 Fleuroselect Gold Medal (Europe's top prize).
---
DIVINE SERIES New Guinea Impatiens Seeds
Divine New Guinea Impatiens are large flowered, high performance selections with excellent vigor and branching. They bloom heavily throughout the season on mounded, heat tolerant, 10-14 in. tall plants. They are easy to grow choices for landscapes, mixed borders, containers or hanging baskets. Needs afternoon or filtered shade and moist soil. Highly resistant to Impatiens Downy Mildew, use Divine New Guinea Impatiens with confidence in disease prone regions of the U.S.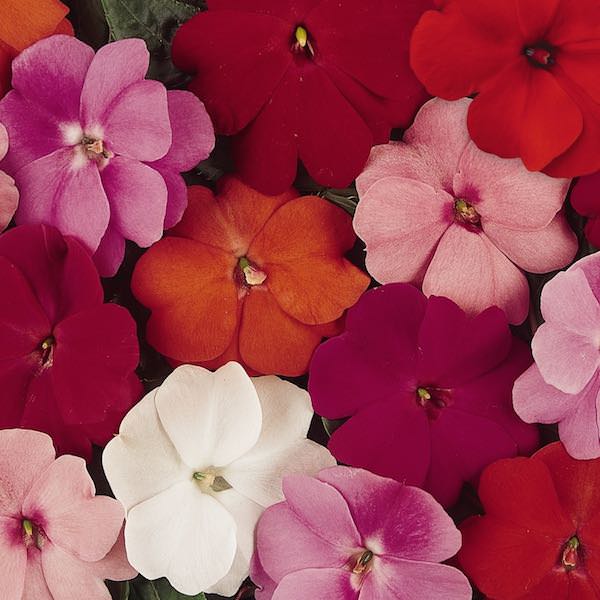 AN01746
DIVINE MIX IM­PROVED New Guinea Impatiens Seeds
A formula mix composed of deep red, lilac-lavender, apple-blossom, pink, scarlet red, violet, orange, and white flowers.
---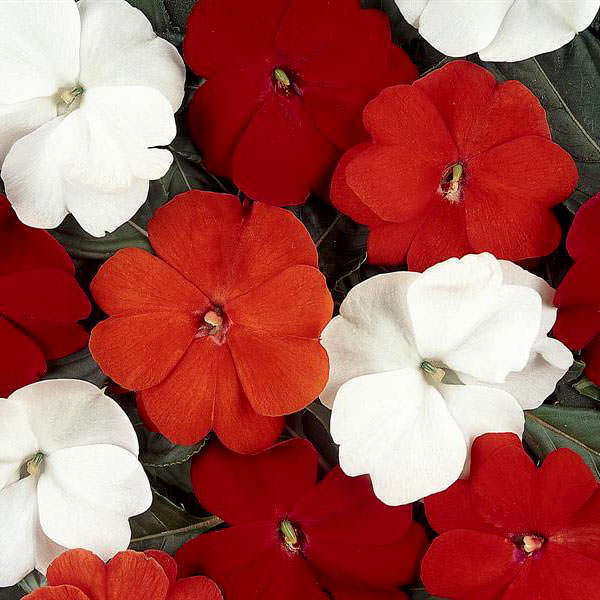 AN01244
DIVINE SALSA MIX New Guinea Impatiens Seeds
Large white, orange, and scarlet red flowers.
---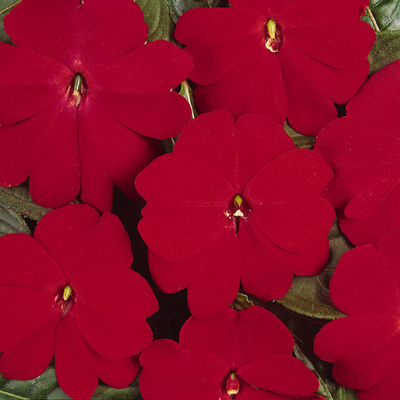 AN01106
DIVINE SCARLET RED New Guinea Impatiens Seeds
---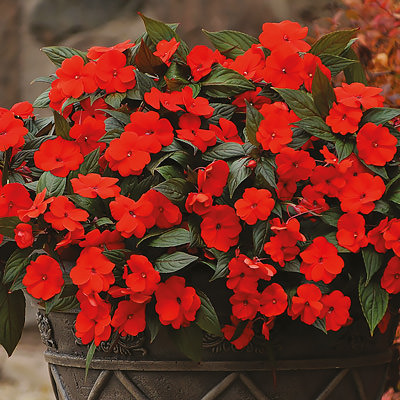 AN01107
DIVINE BRONZE­-LEAF ORANGE New Guinea Impatiens Seeds
---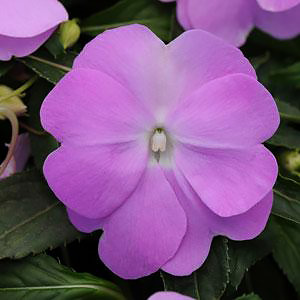 AN14444
DIVINE BLUE PEARL New Guinea Impatiens Seeds
---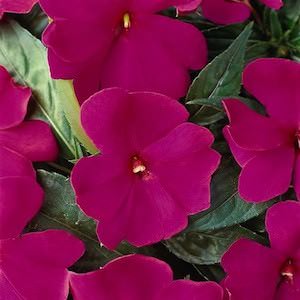 AN01747
DIVINE VIOLET New Guinea Impatiens Seeds
Rich violet flowers.
---
Back to Top
How to Plant and Grow Impatiens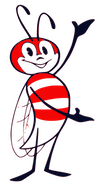 Plant Impatiens Seeds: Sow seed in cell packs or flats, press into soil but do not cover. Needs light to germinate. Kept at 70-75°F., seeds germinate within 10-20 days. Transplant seedlings into the garden 8-12 in. apart after all danger of frost.
Grow Impatiens: Morning sun to dappled shade. Shade preferred in hot climates. New Guinea impatiens will tolerate somewhat more sun; avoid hot afternoon sun. Keep soil evenly moist, not soggy. Water impatiens early in the day, foliage and stems will be dry by evening, plants less likely to be bothered by slugs and snails. Impatiens are excellent container or hanging basket plants. Bloom season is long, from spring until frost. Impatiens flowers attract hummingbirds.