Impatiens Seeds
Impatiens walleriana, I. hawkeri
How to plant Impatiens seeds
Impatiens provide long-lasting, colorful flowers. Plant in mixed borders, or alone in large beds. New Guinea Impatiens are disease resistant. Flowers are huge.
Beacon Series
Plant impatiens again without the risk of Impatiens downy mildew damage; Beacon Series impatiens are highly resistant to this widely prevalent disease. Through spring and summer, 15 - 20 in. tall and 12 - 14 in. wide plants create brightly-colored mounds. Beacon impatiens are beautiful planted in any shady to partially sunny garden location, including patio containers, window boxes, low borders and walkways.
Solarscape Series
Solarscape impatiens are the first seed-grown Impatiens walleriana that have been bred to thrive in full sun. Large, 2.5 in satiny flowers in vibrant, tropical colors bloom from spring to late summer. Mounding plants need little maintenance, growing 9-11 in. tall and 15-20 in. wide. Versatile Solarscape impatiens will also thrive in shade and semi-shade, so plant freely in all corners of the garden, in beds, borders, barrels, and other garden containers.
Xtreme Series
"Amazing flower power" is a phrase you are going to hear repeated often in regards to Xtreme impatiens and it is not just talk. Compact, heat-loving, 8-10 in. tall plants produce incredible amounts of jumbo 2½ in. flowers. Fast growing, very long-blooming, and easy to grow.
Lollipop Series
Why lollipop? Because flower color pops like no impatiens you have seen. Vibrant, eye-popping color on vigorous, uniform plants that will not stretch. The Penn State flower trial grounds in Landisville, Pennsylvania awarded Lollipop impatiens top scores for performance, rich color, and neat, branching growth.
---
New Guinea Impatiens
Impatiens hawkeri
Grow Disease-resistant Plants with Huge, Showy Flowers.
How to Plant and Grow Impatiens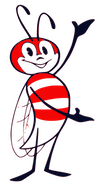 Plant Impatiens Seeds: Sow seed in cell packs or flats, press into soil but do not cover. Needs light to germinate. Kept at 70-75°F., seeds germinate within 10-20 days. Transplant seedlings into the garden 8-12 in. apart after all danger of frost.
Grow Impatiens: Morning sun to dappled shade. Shade preferred in hot climates. New Guinea impatiens will tolerate somewhat more sun; avoid hot afternoon sun. Keep soil evenly moist, not soggy. Water impatiens early in the day, foliage and stems will be dry by evening, plants less likely to be bothered by slugs and snails. Impatiens are excellent container or hanging basket plants. Bloom season is long, from spring until frost. Impatiens flowers attract hummingbirds.