Zinnia Seeds
Zinnia spp.
How to plant Zinnia seeds
125 Zinnias
Zinnias flower continuously over a long summer and fall growing season, and mix nicely with other annuals and perennials both in the garden, and in cut flower arrangements. Zinnias embrace summer heat, tolerate drought, and are deer and rabbit resistant. Zinnias come in many shapes, sizes, and colors — for every sunny garden there is a zinnia that will grow easily and beautifully.
Zinnias for Cut Flowers & Borders
Medium to tall Zinnias.
Queen Series
The award-winning Queen Series zinnias turn heads with unusual color combinations that blend well with other zinnias. Double and semi-double, 2-3.5 in. flowers on long, sturdy stems are especially long-lasting in the vase. Well-branched plants grow 24-38 in. tall. Queen Series zinnias make dramatic additions to containers and garden beds, and are lovely in massed plantings.
Zinderella Series
Zinderella zinnias are the first scabiosa-flowered zinnias offered in such unique colors. Stunning 2½ in. crested blooms are outstanding additions to cut flower arrangements. Heavy blooming, healthy plants grow 24-36 in. high.
---
Benary's Giant Dahlia Series
Superb zinnias for cut flowers. Fully double blooms measure a whopping 4-6 in. across. Plants are rain, heat and mildew resistant. Growth is vigorous to 3 ft. tall.
Giant Cactus Zinnias
Enormous double flowers with needle-like petals.
---
Sun Series
Huge 5 in. wide double, lavishly colored, non-fade flowers on long-blooming 2-3 ft. tall plants. Blooms are outstanding for cutting. Because Sun series zinnia plants are uniform in growth, bloom freely, and are highly resistant to disease, they are among the best large flowered zinnias for massing. Performance is also great in containers.
Giant Dahlia Flowered
Giant dahlia-type 4-6 in. flowers on 30-40 in. tall plants. Blooms are held on long, strong stems. Giant Dahlia Flowered zinnias are terrific additions to cut flower bouquets.
Oklahoma Series
The 2 in. wide double and semi-double flowers are held on exceptionally sturdy stems. Oklahoma zinnias make superb cut flowers. The 3 ft. tall plants show excellent disease resistance.
---
Landscape Zinnias
Reliable, easy to grow color.
Zahara Series
Zinnia marylandica
Zahara series are premium, easy to grow, heat, drought, and humidity resistant zinnias. They grow 16-20 in. tall, and are continuously covered in vibrant 2½ in. blooms throughout the season. These are tough plants, ideal for hot, sunny, dry areas in which conventional zinnias or vincas have previously failed.
Zinnias in the Zahara series are highly resistant to mildew and leaf spot; they are impressive performers in the landscape, or containers. The Dallas Arboretum includes Zahara zinnias on their 'Flameproof' Plants list for their ability to grow and thrive in severe heat. A video of Zahara zinnias growing in the landscape.
Profusion Series
Zinnia interspecific hybrid
Profusion series zinnias are a completely new kind of zinnia, featuring vivid 2 in. flowers. They are excellent performers in borders or containers, and their effect is stunning when mass planted. Compact, tidy plants grow 12-18 in. tall, tolerate heat, humidity, drought, and powdery mildew. Profusion zinnias excelled in the extreme heat of the Dallas Arboretum's plant trials, winning its 'Flameproof' award.
Zydeco Series
Zinnia marylandica
The Zydeco series zinnias won the 2022 Greenhouse Grower's Reader's Choice Medal of Excellence Award.
Zydeco zinnias will thrive in gardens anywhere, and notably excel in hot, humid, southern climates where other zinnias may struggle. Fully double flowers in bold, bright colors are significantly bigger than other landscape zinnias. Bushy, low-branching 12-20 in. plants bloom freely from late spring to fall. Zydeco zinnias grow beautifully in containers, garden beds and borders.
Mexican Zinnias
Zinnia haageana
Flowers are uniquely colored. Plants are highly resistant to heat and mildew.
Dwarf Zinnias
Short, compact, easy to grow zinnias with large flowers.
Preciosa Series
A new hybrid dwarf zinnia with fully double, 4 in. dahlia-flowered blooms. Flowers are densely arranged for maximum impact on uniformly-branching, rounded, 10-12 in. tall plants. Preciosa zinnia flowers bloom early, about 55-65 days from transplant, in vibrant, saturated colors that include a true red. Grow Preciosa zinnias in containers and low borders for reliable, spectacular color all summer long.
Magellan Series
Vibrant fully-double, 4-5 in. flowers cover sturdy, healthy, well-branched 14 in. tall plants. Magellan series zinnias begin blooming in as little as 6-8 weeks, plants are day-length neutral; they come into bloom faster during long spring days than any zinnia we have grown. Plants continue to flower freely all summer and into the fall. Magellan zinnias are truly outstanding garden performers, worthy of our highest recommendation. They will liven up your patio pots, beds, and borders, in any sunny spot where an injection of easy-to-grow color would be welcome.
Short Stuff Series
Large fully-double 2½-3 in. flowers. The dwarf, 8-10 in. tall plants are outstanding performers when massed in your garden. Or use Short Stuff zinnias to brighten your sunny patio containers.
---
How to Plant and Grow Zinnia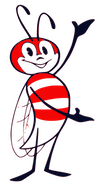 Sow zinnia seeds indoors: 4 to 7 weeks prior to your last spring frost in cell packs or flats, press into soil and lightly cover. Kept at 75°F., seedlings emerge in 3 to 10 days.
Sow zinnias seeds outdoors: in spring after all danger of frost into prepared beds in ¼ in. deep furrows, 4 to 6 seeds per foot. Cover and keep soil surface moist. Thin seedlings to 9 to 24 in. apart depending on the type of zinnia grown. Zinnia plants started from seed in midsummer put on an impressive fall display.
Grow Zinnias: Full sun. Best zinnia performance in rich, well-drained soil with regular water. Easy to grow, plants love the heat, will tolerate drought, and are resistant to deer and rabbits. Bloom is continuous over an extended summer and fall season, and the bright flowers attract hummingbirds and butterflies galore!
Zinnias are among the finest of cut flowers, and mix well with other traditional flowers in a homegrown arrangement. Typical vase life is 7 days, which can be extended further with the use of flower preservatives.